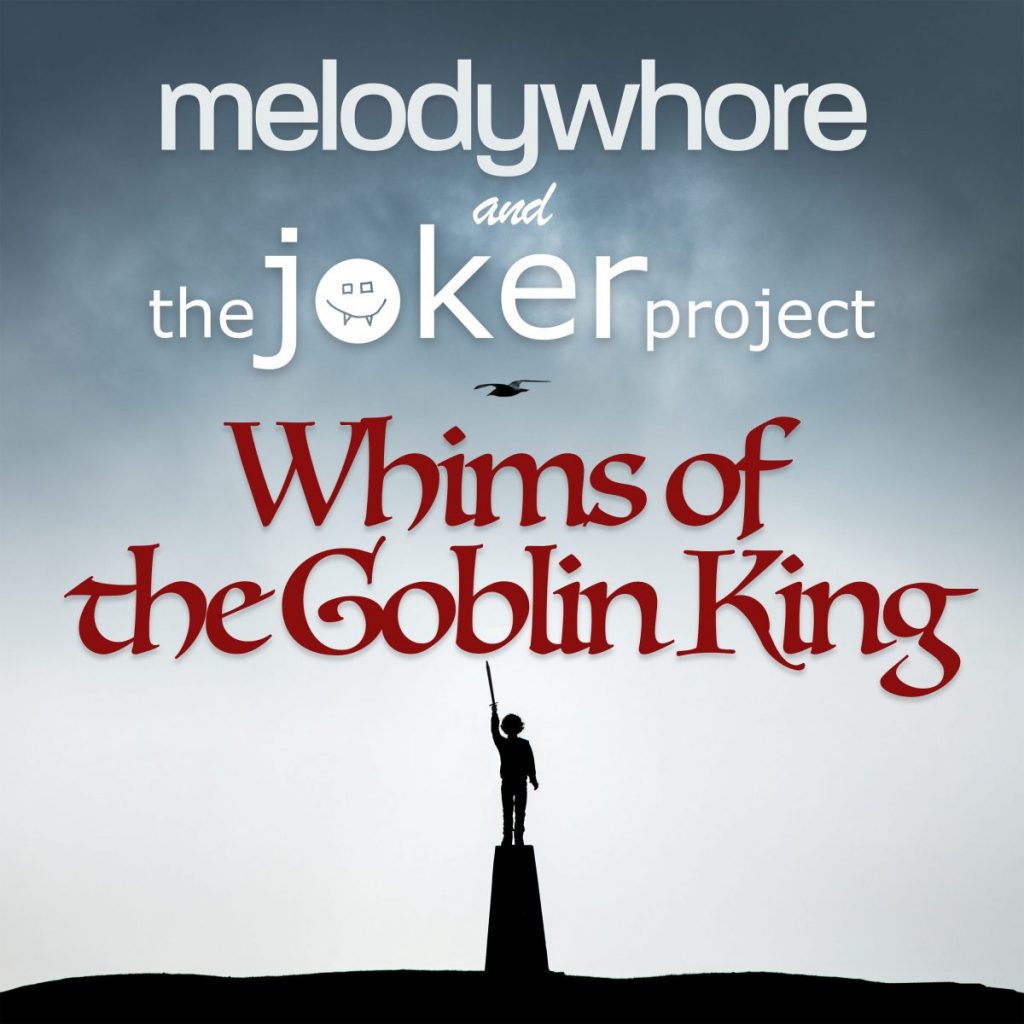 Super music collaborator melodywhore joins The Joker Project in their second single titled "Whims of the Goblin King". This side project of James Reyna melodywhore, Corspegrindr, Venus & Erich) and Jack Goodwin (The Joker Project, Eden's End) was intended to delve into music from the early eighties.
"Like when New Order released their first album after the dissolve of Joy Division," says James Reyna. Their initial offering, "This Broken Home" hits on that for sure with Jack Goodwin's vocals reminiscent of Ian Curtis. The new track is full of classic analog synths as well as Modern English style guitars. Reyna takes the vocal reins this time around, lending his Depeche Mode/Dave Gahan tinged tones to some Cure-esque guitars and Enigma style synth soundscapes. The track releases on all streaming platforms on May 20, 2020.
Pre-Save the Track:
https://distrokid.com/hyperfollow/melodywhoreandthejokerproject/whims-of-the-Goblin-king
melodywhore is a darkwave electronic project with post rock and industrial roots. It began around 2000 and has had a number of incarnations since. melodywhore is currently djing a weekly show on Radio Dark Tunnel and working on remixes, collaborations and a full album late 2020.
The Joker Project is a solo project of Eden's End singer/songwriter Jack Goodwin. Unlike Eden's End, where all songs are written to be performed live by the configuration of band members (drums/guitar/bass/vocals), the works of The Joker Project refuses to be confined by any restriction in terms of composition, instrumentation, or genre. With this project, Jack is able to experiment and collaborate more broadly, and share something unique.
Follow Melodywhore on Twitter https://twitter.com/melodywhore