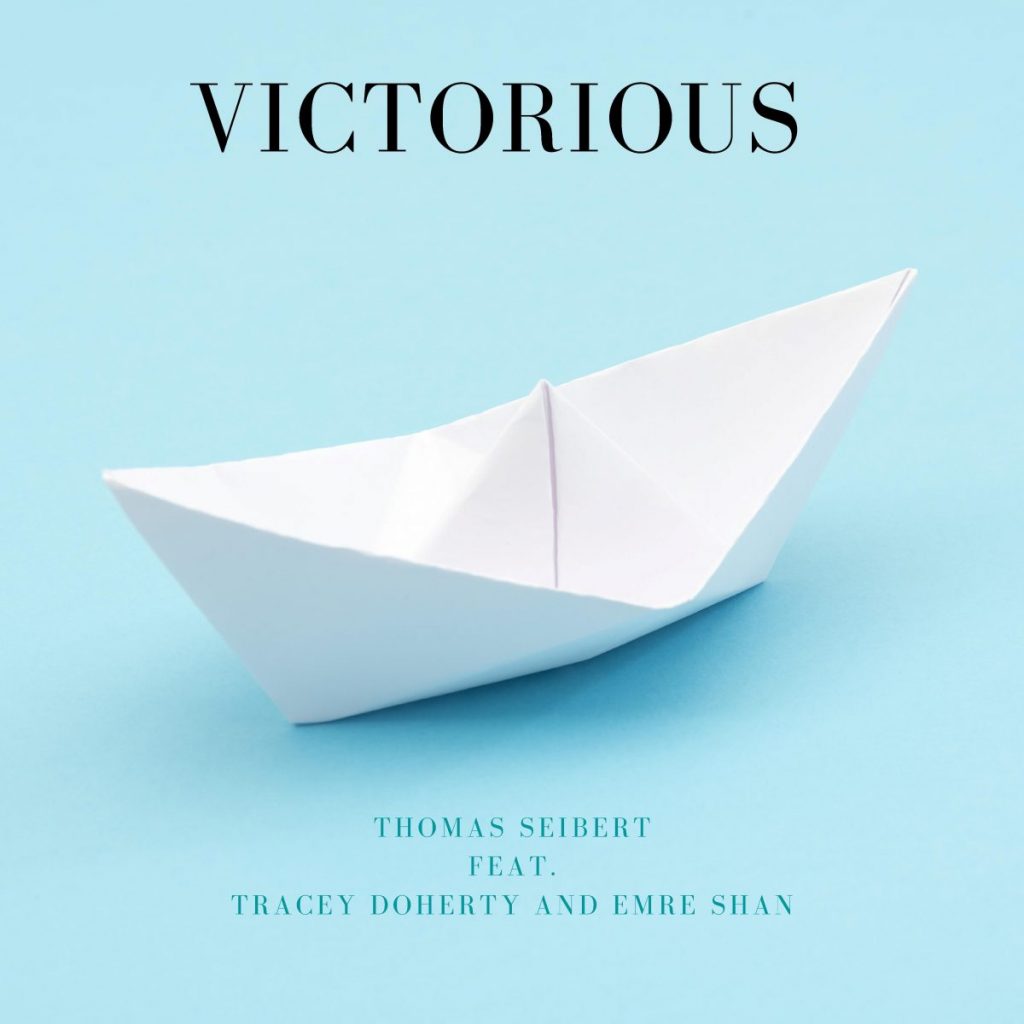 "Victorious"~ A song to help the world deal with the Coronavirus Pandemic. Renowned songwriter Thomas Seibert teamed up with recording artist Tracey Doherty to release a song to rally around the struggles, tribulations and the ultimate light at the end of all this. It will take time for things to get back to normalcy, music is a way to heal and recover from the disruptions to our daily lives and routines.  Music can boost your immune system by increasing levels of the antibody immunoglobulin A, lower your cortisol (stress hormone) levels and help decrease depression. Discover Music and Get Lost in Music during this time.
Take a listen:
Victorious reminds us of what we will be and how we will endure.  Tom writes "My inspiration for writing the song was to create this feeling of soaring hope in the middle of an awful situation. I wrote the song late last year, so Coronavirus wasn't an issue. But the central idea behind the song is that the darkest moment comes just before it gets better. That feeling is incredibly powerful, and that's what I wanted to express with this song"
Thomas Seibert is a song writer specializing in guitar-based rock and pop songs. He studied song-writing with Jimmy Kachulis and Neil Diercks of Berklee College, Boston, and has worked with artists in Europe and the US. Originally from Germany, he lived in London and Washington, DC, before moving to Istanbul, Turkey.
A native of Boston, MA, Tracey Doherty has been singing and performing all of her life. A graduate of Emerson College in Boston she began her collegiate career in performing arts but was drawn to the world of live television in her second year of university. She worked for over 20 years as a television director before deciding to upend her entire life and move to Istanbul, Turkey, where she began teaching English. Finding a vibrant and lively city of like-minded and talented musicians made it easy to rekindle and pursue her first true love: music. She has collaborated with diverse bands, songwriters and musical organizations in Istanbul, playing in an acoustic duo, 5 and 6 piece bands and often lending her time and talent for numerous charitable causes.
They were joined by Producer Emre Shan who is also a guitarist who has worked  with numerous big names in Turkey's Rock Scene!
Follow Tom on Twitter https://twitter.com/MusicSeibert
And Tracey https://twitter.com/tsuperstar45