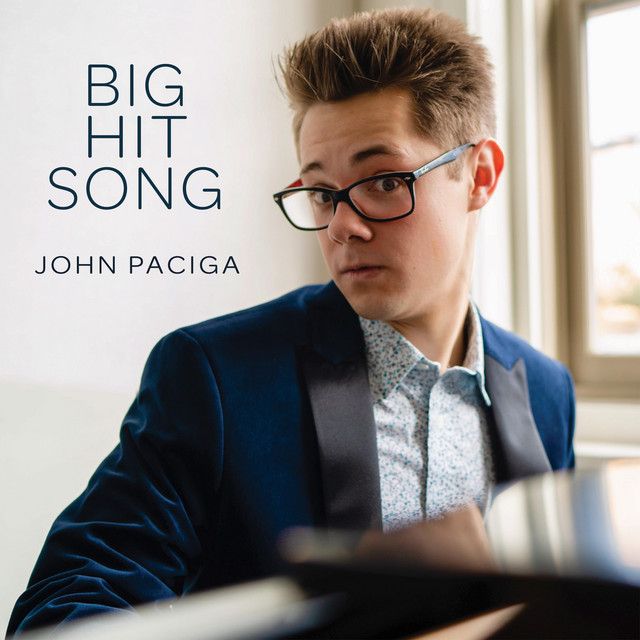 On the back of a piano-born harmony as swift in pace as it is smooth in stylization, John Paciga's "Big Hit Song" hits the ground running with a provocatively addictive rhythm. Coupled with the gentle vocals from Paciga himself, the keys are immediately the most evocative component in the instrumentation of this latest single from the acclaimed singer/songwriter. Steeped in pop influences but defiantly more alternative in nature than anything the mainstream is turning out right now, "Big Hit Song" is a fine-tuned exhibition of brilliance on the part of its creator (and a good indicator of where he's at right now creatively). Summer is right around the corner, but you don't have to wait for those coveted June rays to feel the heat in this fabulous new song.
The music video for "Big Hit Song" would feel a lot more surreal had it not been produced during the COVID-19 pandemic. Starring John Paciga in multiple capacities, the DIY-style shots are anything but super-commercial in tone, but it doesn't translate as the work of a budding amateur filmmaker, either. The main focus in this video is the music, which isn't something that can be said for the majority of pop documents I've reviewed in the month of May thus far. Paciga straddles a groove with tremendous discipline in the lead-up to the chorus, and once we're in the grasp of the track's primary hook, his vocal integrates with the instrumental fabric almost too seamlessly. Simply put, he's as on-point here as we could have asked for him to be.
https://www.youtube.com/watch?v=2ht5b-iN-P4&feature=youtu.be
Unlike the visuals in the video for "Big Hit Song," the master mix here is supremely arranged as to allow no audible juxtaposition of components. Though on the surface this might seem like an awfully poppy was to produce a track as vibrant and multilayered as this one, it makes a lot more sense upon closer inspection. By creating a steady wallop of instrumental might that doesn't stop from the time we press play on the song up until the very moment it disappears into the silence, Paciga makes it impossible for us to ignore every intricacy in the track's best melodies. He's a methodical songwriter, and if that wasn't obvious before, I think it will be after his new single gets into rotation left of the dial.
Jacked with an affectionate swing and a vocal-powered hook that could melt the hearts of anyone with a taste for power pop, John Paciga's "Big Hit Song" is everything its title would imply and more. In choosing to steer clear of the standard frills that his peers would just as soon fashion an entire career around, Paciga not only distinguishes himself from the masses in this release, but further adds to his eminence in the American underground. His most recent album, the easygoing Still Got Me (also released in 2020), is a fantastic way of getting to know his artistry in general, but for a specific example of his studio prowess in action, "Big Hit Song" should be your go-to listen.
Loren Sperry