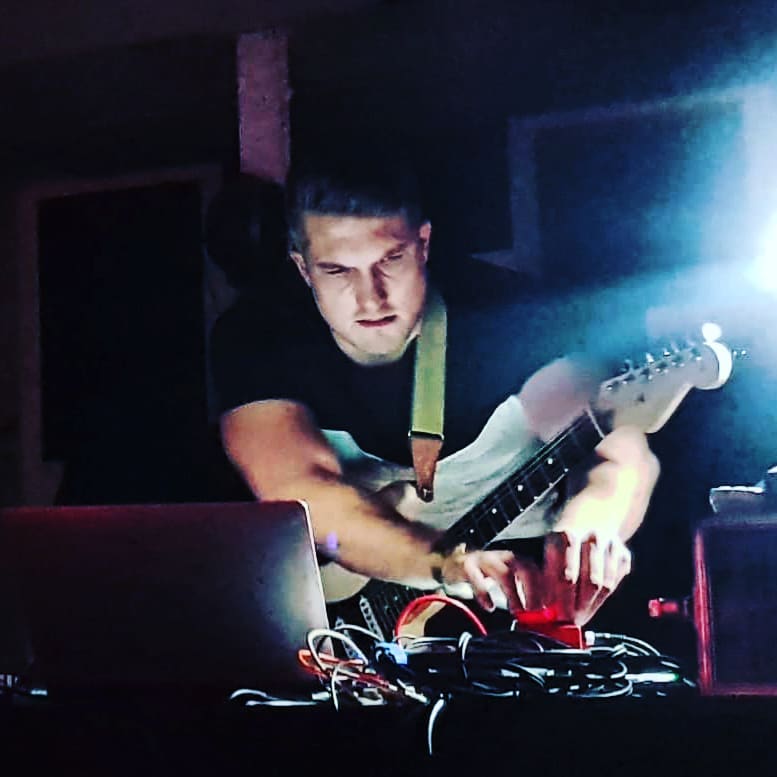 From those first few ominous moments that we come in contact with in the track "Spominiks" forward, there's scarcely a moment in the new EP from Bloom's Taxonomy, Bitter Lake, that doesn't qualify as chilling in some way, shape or form. Neon-colored grooves attack us in a slow-churning style in "Balconies." Piano-driven noise harmonies flow like the whitewater rapids of the Colorado River in "Burgess Park." Jazz-hued beats are marred with an ambient elegance that bleeds through our stereos in kaleidoscopic tones with the arrival of "Taurus-Littrow." Guttural white noise is reformed into a grinding tempo as seductive as it is fearsome in "Love and Grace Machine." Bitter Lake, its title track and the other five songs that accompany it here are not comparable to anything else out in the alternative market at the moment, but that's exactly what makes it such as charismatic listen from beginning to end. This is meditative melodicism of the most urbane strain, and in May 2020, I think it makes for one of the most compelling new records to debut out of the London ambient scene.
FACEBOOK: https://www.facebook.com/bloomstaxonomymusic/
I can't help but be reminded of the classic noise and ambient players that preceded the career of Bloom's Taxonomy when listening to songs like "Love and Grace Machine," "Spominiks" and "Burgess Park." There are shades of Swans, Howard James Kenny, Patrick Ballard and Patton Thomas sewed into the bones of this material, yet nothing here sounds even remotely derivative or throwback-themed. The tension in the groove we discover in the title track of Bitter Lake make crossing the song's finish line so much more cathartic, and to some extent, it's easy to hear the influence of old school British beat-makers like Massive Attack in tracks like "Taurus-Littrow," which borders on nightclub-style textures on more than a few occasions during its 5:10 running time. As unconventional as this EP is, its collection of songs is expressive without having to invite familiar elements like a lead singer in the fold (which definitely can't be said about any of the pop music I've reviewed in the last five months).
SHAZAM: https://www.shazam.com/track/461884404/bitter-lake
Though I only just recently found out about the music of Bloom's Taxonomy, I'm more than ready for more of his material after getting into the sounds and sonic challenges presented within his latest release. Bitter Lake is an outrageously addictive ambient disc that doesn't ask a lot out of us in terms of loyalty to the electronic genre as a whole, and that's not exactly commonplace in experimental works nowadays. This extended play wasn't designed for audiophiles exclusively; if you ask me, it's a fine introduction to the modern sound of the genre that doesn't overstuff its tracklist with a lot of unnecessary bells and whistles.
Bloom's Taxonomy is still growing into his own and finding a place in the hierarchy of independent players based in London, but in the wake of this EP's success, I think he's going to get much of the credit he so clearly deserves for his thought-provoking efforts.
Jonah McPherson