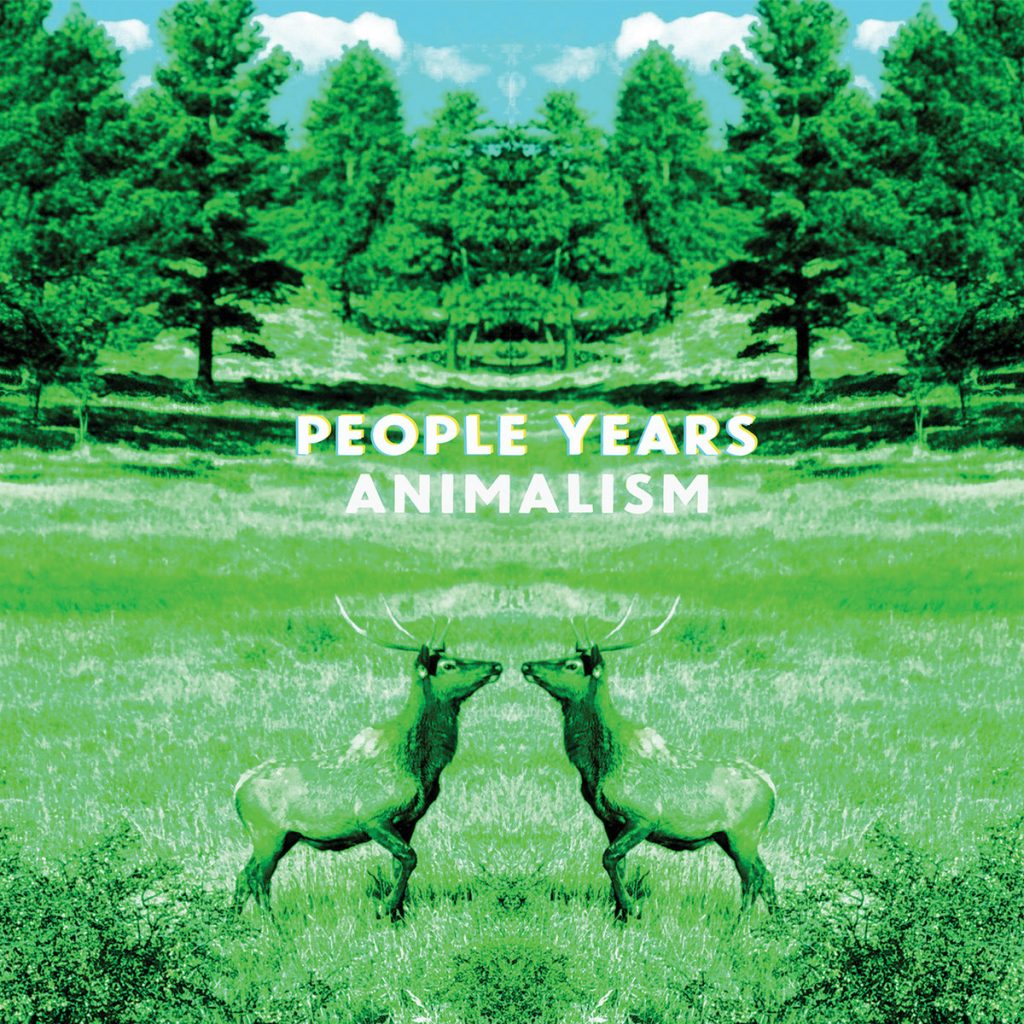 Whether guided by a chiming guitar's psychedelic romance in "Recognizable Animal," a slickly abrasive drum pattern in "You Don't Do Nature" and "Your Locket," an angsty guitar's bluesy bellow in "Fear Culture" or a surreal blanket of grooves in "Roadkill," People Years show a lot of promise through a slew of melodic gems in their debut album Animalism that listeners won't soon forget this spring. Comprised of noisy harmonies ala "Commonly Known," post-pop decadence in "Fall in Line," gritty guitar textures in the peacefully grinding "Animal Taxxx" and blunt experimentalism of "Not Really Surfing," Animalism sees its Alabaman creators dabbling in cerebral elements often left on the sidelines in even the most avant-garde of contemporary rock records, and while their stylish approach to songwriting often spares listeners the overindulgence that frequently accompanies material as ambitious as this undeniably is, there's rarely a moment in this album's tracklist where audiences aren't compelled by the left-field aesthetics backing every memorable beat in the music. People Years are new kids on the block, but in their rookie LP, they present a smorgasbord of color and tonality that proves you don't have to be a seasoned veteran to produce music as profoundly evocative as it is contemporarily relatable.
BANDCAMP: https://peopleyears.bandcamp.com/album/animalism
"False Start," "Recognizable Animal" and "You Don't Do Nature" each enjoy some incredible bassline depth, and where some critics might see the low-end tones of the aforementioned tracks as being a bit more grandiose than they actually needed to be, I think it was necessarily to give them a sonic boost as to accent the other components in the music here with acrylic textures (as opposed to employing a more streamlined, radio-ready finish).
TWITTER: https://twitter.com/peopleyearsband
"Your Locket," "Animal Taxxx" and "Fall in Line" are more experimental than some of their tracklist neighbors are, but by diving into the diversity of their skillset in Animalism, there's an argument to be made that People Years show off more versatility than many of their greenhorn rivals would be capable of boasting in a virgin offering. It would be interesting to hear how, and in what order, they play these songs live, mostly to see just how much of their conceptual sound is rooted in improvisation versus strenuous rehearsal.
DEEZER: https://www.deezer.com/en/album/131060832?autoplay=true
I just found out about People Years for the first time this past week, but I'm definitely looking forward to hearing more of their music after getting entranced by the content they included in this marvelous debut outing. Animalism is a very engaging record that demands a reaction out of its listeners whether they're hardcore psychedelic fans or simply occasional indulgers of spacey songwriting, and while there have been a lot of similarly stylized LPs hitting record store shelves in 2020, there's no getting around the fact that few have felt – or sounded – quite as richly independent from the mainstream model as this particular release does. I'm excited to see what this band does next, and once you've heard their new album for yourself, I think you'll be in the same boat as I am.
Loren Sperry