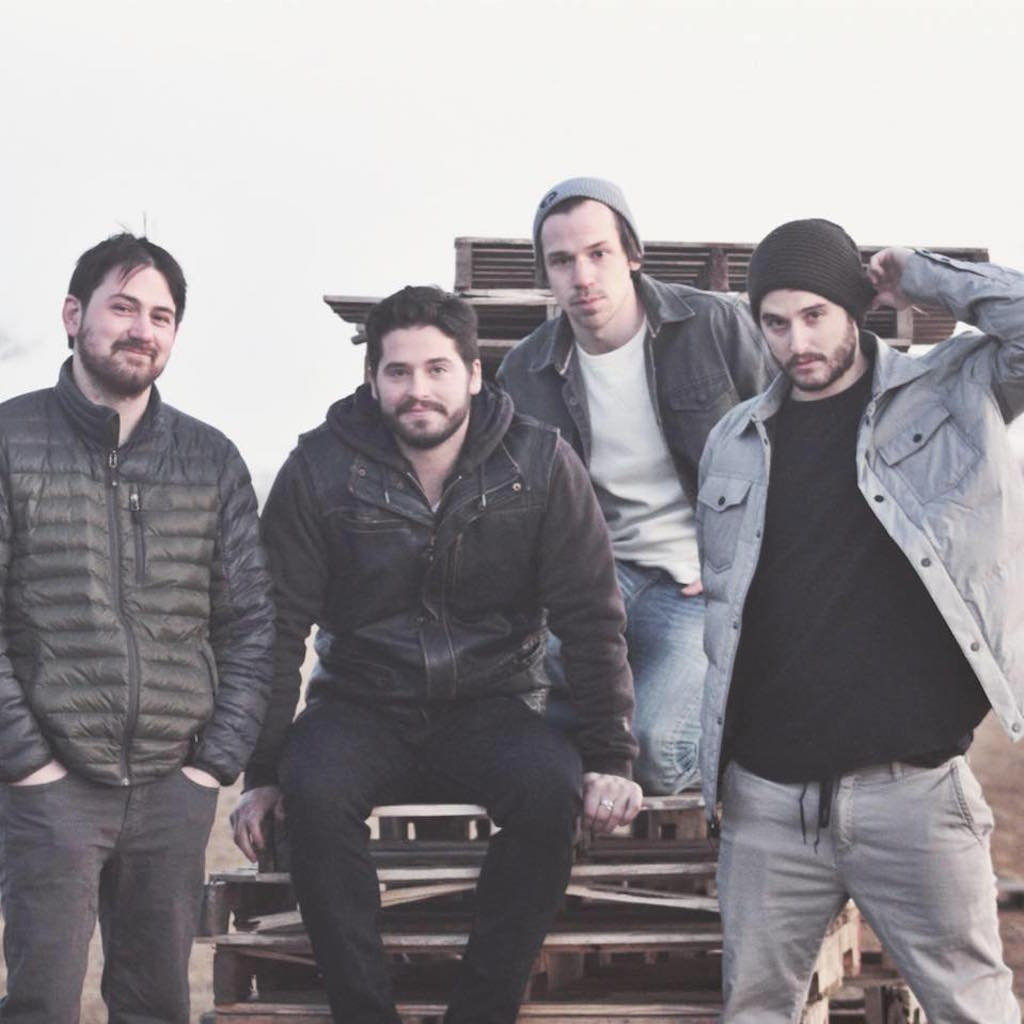 As an electrifying melody begins to take shape before us in slow motion, a soft vocal finds its place beside the inspired instrumentation, weaving a web of poetry that will soon become inescapable to all within earshot of its verse. Without warning, a blistering band of distortion enters the mix, ready to drag anything it comes in contact with asunder. A pulsating riff chugs out of the darkness and forms a backdrop atop which the aforementioned vocal will paint a powerful picture in "A Thousand Tiny Cuts," this latest single from The Brothers Union. There are no synthetic elements, nor any pop-laden frills to come between us and the Jersey boys' narrative in this song – there is only a guitar-centric harmony, and the textured words that give its vibrations meaning.
Every component of "A Thousand Tiny Cuts" bears a sense of relentless intensity, and while I wouldn't describe this is as being even somewhat excessive in any department, there's a grandiosity present here that simply wasn't in this band's last record. 2019's Silhouettes offered a stripped-down look at their artistry, and to some extent, this is an extension of that EP's core values, only adorned with an additional layer of musical might that some critics might have feared absent from any future releases from The Brothers Union.
BANDCAMP: https://thebrothersunionband.bandcamp.com/album/pain-and-the-opposite
This track is an ethereal balance if I've ever heard one before, and being that it's the first single from the new album Pain and the Opposite, it definitely sends the right message for its creators heading into the summer season.
Whether you've been following them since the beginning or are just now discovering their music for the first time today, I recommend taking a look at The Brothers Union's "A Thousand Tiny Cuts" the next time you're in the market for new music. Alternative rock has been changing in profoundly unpredictable ways in the last few years, but thanks to the hard work of bands like this one, its tent poles, as well as the very ethos that inspired its creation in the first place, are standing as strong as they ever have before.
Loren Sperry