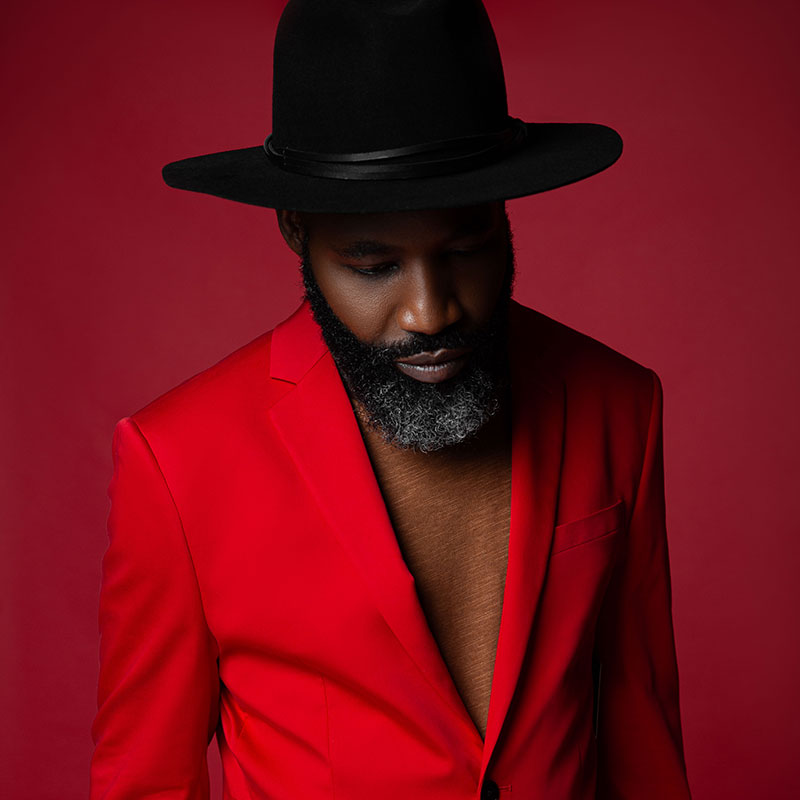 Blisteringly distorted by presented to us in such a disciplined fashion that abrasive noise never becomes an issue, the guitar parts contained within "Can't Stop Thinking Bout You," the debut single from Sanya N'Kanta, are undeniably the bread and butter of every cathartic moment the song has to offer. Aside from the vocal that N'Kanta so breathtakingly inserts into the master mix amidst some of the track's most vibrantly tense moments, the string play found in "Can't Stop Thinking Bout You" is more than enough to sweep any indie rock fan off their feet right from the jump, but don't get me wrong – it's not the only stunning feature to take in here.
Primary URL: https://www.sanyankanta.com/
The backdrop behind the interplay between the vocal and the guitar is comprised of bassline-driven tension made all the more erotic by the virtuosic dispatch of verses N'Kanta is delivering at the top of the mix, and while this element of the song is stylized with more of a liberal approach than I would normally go for (or even prefer in a track as robustly colorful as this one is), it works really well for "Can't Stop Thinking Bout You." Unconventional composing can sometimes require unconventional producing, and the detail-savvy handiwork exhibited here is proves as much.
Although it's a bit alternative in its design, "Can't Stop Thinking Bout You" is nevertheless a very tightly-arranged piece of music, with none of its flashiest components sounding even the least bit synthetic or artificial in tone. Sanya N'Kanta is going to win some favor with indie DJs with this track, but as alluring as it is cosmetically, there's nothing in its framework to suggest that it was created solely for the purposes of scoring airplay; there's simply too much emotion, too much heart and too much energy on the part of N'Kanta for me to think any differently.
There are a lot of hot underground hits worth checking out right now, but for my money, few single/music video combos debuting on this side of the Atlantic can compete with the crossover appeal of Sanya N'Kanta's "Can't Stop Thinking Bout You." One of the best songs available to us on his debut album The Counterfeit Revival, this is by far one of my favorite new studio cuts of 2020 thus far, and ample evidence of its composer's natural talent for conjuring up memorable grooves, righteous riffs and melodic poetry when we seemingly need it the most.
Loren Sperry