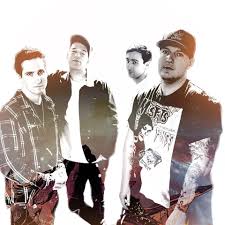 On the surface, Secret Social Club's debut single and music video, titled "Gravity," is all brawn in an age that has favored minimalism far more than it has the excess of an old school rock n' roll tenacity. However, upon closer inspection, this song is quite the interestingly smart pop tune disguised with volatile riffing suitable for both serious rock fans and casual consumers alike. "Gravity" is reliant on a seductive hook in holding its fragmented shards of distortion and rough edged-punkiness together, and beyond its radio-ready aesthetical framework, it's a track that isn't easy to classify by the standards set forth by corporate music conglomerates (always a good thing in my book).
https://www.secretsocialclub.online/
The muscularity of the music here aside, the lyrical content included within this single is definitely as provocative as any of the carnal riffage guiding the rhythm is. There's an obvious emotional investment this singer is lending to the verses that doesn't come from merely constructing an overdriven groove with some shiny pop melodies in between the sonic sludge trenches, and though I'm fairly certain dropping an anthemic beat was important to Secret Social Club in "Gravity," there's no evidence that this was their sole goal when producing this white-hot rocker.
If the superhero-style guitar theatrics and stadium-shaking vocals found in this release are just a preview of what's to come from its creators in the near future, I would anticipate seeing Secret Social Club's moniker in the indie headlines a lot more often as 2020 comes into focus. Whether it's the colorful hue of the music video or the rough and tumble aesthetics of the single itself, there's something here for most any legit fan of heavy rock melodies to appreciate, and it would surprise me a great deal if I were the only critic saying as much at the moment.
Loren Sperry