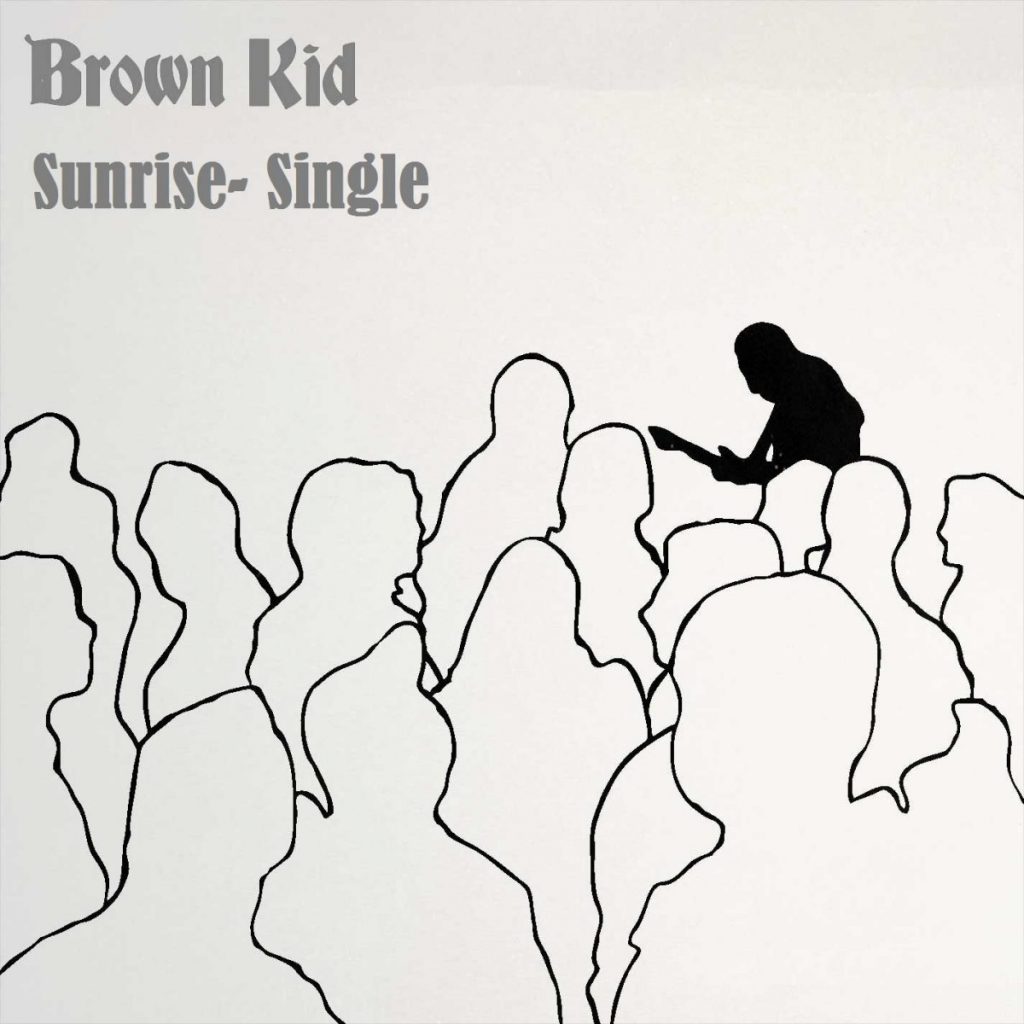 Brown Kid, the moniker of Eduardo, a Peruvian-born singer/songwriter, has released the single "Sunrise". Now based in the United States, Brown Kid's modest song has a warm, acoustic guitar bed and verse repeating in his charming tune. Listeners will love the story telling and Brown Kid's mesmerizing voice.
"Sunrise" is from Brown Kids' Sessions at Sound Wall Studios EP. A quick look at Brown Kid's Facebook page reveals many of his past and upcoming tour dates are int the South East and he's also a past performer at the Opelika Songwriter Festival in Alabama. Like thousands of other musicians, Brown Kid is also streaming Facebook live home concerts during the pandemic.
The song "Sunrise" is categorized in the folk-rock genre and has this delicious rawness. Lyrically, the song follows a very structured writing style – and he repeats the phrase "circle it back now and start from the beginning." The easy to sing-along chorus is "waiting for the sunrise, waiting for the sunrise, whoa, waiting for the sunrise" is sung with clarity and Brown Kid's Latin-flavored guitar is bright and moves just under his voice like the Rio Grande river. It's a steady flow and a bit lethargic – very laid back.
SOUNDCLOUD: https://soundcloud.com/eduardo_singer_songwriter/sunrise-1/s-JhVXsCG3ptK
Brown Kid's voice has a small, intimate vibe. It's not that he's mousy, but it's that's his sincerity and artistry is packaged tightly. The song's message seems to be wrapped up into the line "everything's changing, will it ever be done" and as a listener, the thoughts about what this song could be trickle down like a raft on that same river carrying the guitar string sounds. The tiny pauses between the crisp guitar and his almost pious delivery is quite endearing. "Sunrise" is one of those songs that could be just as cozy to end your day, as it is to start your day.
After a few listens, the tone of the song suggests that with each new day, upon us are unique possibilities and challenges. The trick, of course, is to recognize that the sunrise is an eraser, it's washed away yesterday. When Brown Kid repeats "circle it back now and start from the beginning" I ponder if he's saying learn from yesterday's mistakes and take those deep breaths to center oneself. Visually, I because of the intimacy feeling of this song, I imagined him singing this on a street corner in a busy market place, with many passer-byers stopped to hear his words. I can also easily imagine him performing this song live at a coffee shop and even the cappuccino machine stops whistling to hear his every-note. I think he uses the bright guitar riffs to create an added melodic layer and it's an ideal companion to his very likeable voice. Brown Kid is perfectly at home with the acoustic guitar and microphone – he's in his element. Fans of beachy music and more mellow-sounding jams will want to check out "Sunrise". Brown Kid has a charming little ditty on his hands and it's nice to hear such refreshing, honest music.
Loren Sperry