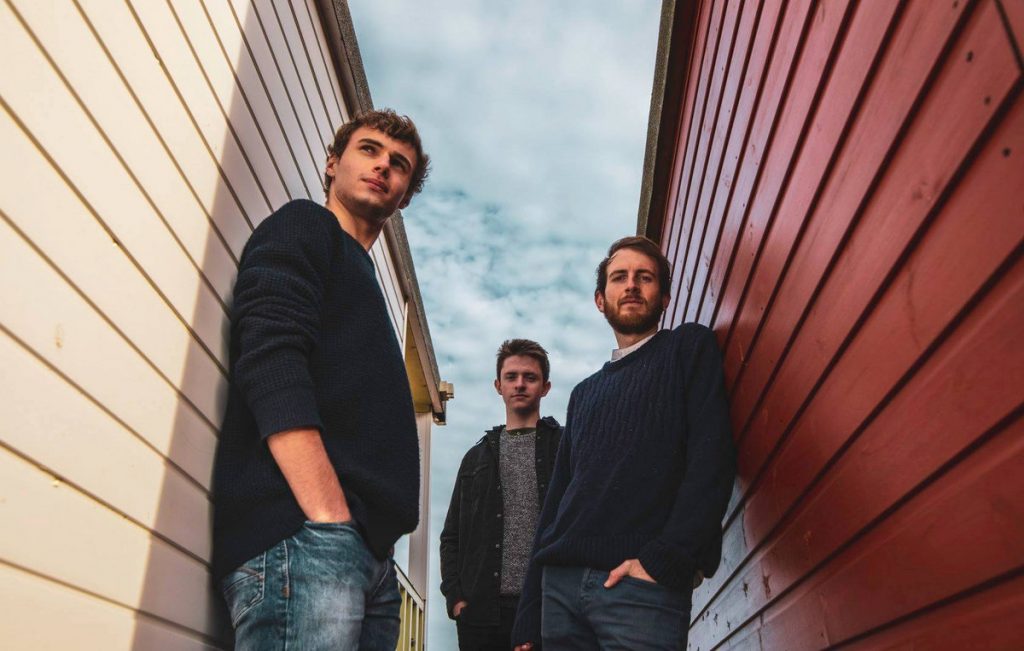 Life isn't always what you thought it would be – things don't always go as planned. Preaching to the choir, right? Looking for that song that lets you get loose and roll the windows down while driving on a summer's day? Looking for a song that gets your pulse racing and your arms in the air in an anthemic state? The Winters, a trio from Taunton, Somerset (England) drive home a solid case for the song of the summer with the enduring "We're Still Kids". Rock is back and it's in great hands.
AMAZON: https://www.amazon.it/Were-Still-Kids-Explicit-Winters/dp/B085BKKJP1
"I thought by now, we'd have our shit together. I thought by now we would have worked it out" are the first two lines. Just under rock-rich vocals are slick guitar riffs and beating bass rhythms. "I thought by now we'd make it through this weather…." lead singer and guitarist Joe continues. His voice was made for singing lead for a rock band. Fans of Barenaked Ladies, Better Than Ezra and Eve 6 will dig the character in Joe's voice. He has this bite to this vocals; it's not raspy or edgy. Again, he's a true front man. Joe is joined by bassist Matt and drummer Sam.
The rhythm section is tight. It's modern sounding. What I enjoyed most about "We're Still Kids" is the way the song rolls – the song moves like the wind. It can't be stopped and just has this lovely, boundless energy gunning alongside the listener. It's a song that feels like escapism; the listener feels unstoppable. Just like "Where The Streets Have No Name" from U2, the guitar and bass in "We're Still Kids" engulf the listener in this wide landscape of imagination. Yes, the lyrics are focused on turning 19 and thinking things would be different, but the music bed thrusts the listener into an endless pallet of colors, feelings and emotions.
BANDCAMP: https://thewintersmusic.bandcamp.com/
Judging by their band photos, this band is young. But the song really appeals to all ages – when Joe sings about the idea that through all this, we're still kids at heart. We may act like we have things all squared away and a game plan that leaves no room for interruption or speed bumps, but hey, life happens. "We're Still Kids" like all great rock songs, doesn't discriminate ages. This word has taken on new meaning as of March 2020, but "We're Still Kids" has this infectious underlying tone – it's about creating more than just a moment. I think this is the song that breaks through and I think The Winters are in for a wild ride. Infectious in a good way, of course.
Fans of indie rock, alternative rock and pop rock will dig "We're Still Kids". But, honestly, all music fans will love the vocal prowess and overall musicianship from The Winters. What an exciting band and a uniquely-driven sound. "We're Still Kids" is a great addition to any musical library or Spotify playlist. When things get back to normal, The Winters will be on the top of my list of bands to see live. I can't imagine "We're Still Kids" not be a thrill to see live in concert.
Loren Sperry