We have Mark from Mark and the Tiger with us today! Welcome and thanks for your time.  Let's start with the band name – tell us how you landed on it?

Thank you for having me! Honestly, It's a bit of a long story. But the short version is that for a while when I was in college and the few years after it I was going by Mark Tiger. It was sort of like my Sasha Fierce alter ego. When I met my now husband I was talking to him about my music and he said to me, straight out on our third date, "You only do that because you don't think Mark Haberland [my legal name] is good enough. You should believe in yourself more." Annnnnnnd he was right! I was totally hiding behind a name. I wanted to step out and own myself more but I didn't want to leave the tiger behind completely so Mark AND the Tiger was born.
You have a new single out and we have loved singing along. Tell us what it was like writing this song? What is the story behind it?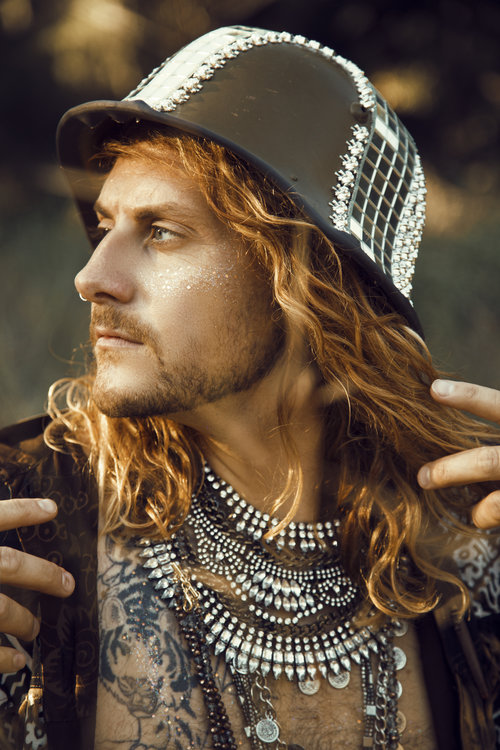 Thank you so much! I really appreciate that. This song really just flew pout of me. Some songs just write themselves without me even trying and this was one of those songs. I wrote it because I was thinking about all the division happening in the world today. Everywhere you look we're all fighting with each other: This group is doing too much. This group isn't doing enough. That person is horrible. How could you say that?! …..It's AWFUL! I wanted to write a song that reminded everyone who heard it that we are all in this together. We're all the same. I wanted to write a song about being a friend. I was listening to a lot of civil rights era music at the time, Sam Cooke's "A Change Is Gonna Come" in particular. I love that song so much and it really inspired "Hand to Hold".
We have to know – will you be releasing more new music as well?

Why yes I absolutely will be! I have a new single coming out in early April. And then in the beginning of June I'll be putting out my debut 6 song EP. I'm still figuring out the exact dates. This plague that's happening has thrown a bit of a curve into things.
When you are working on new material, how long do you work on it before you release it? Do you ever truly feel like you are finished with a song?

No. It never feels finished, I just get fed up with waiting and want it to be out in the world. Right now it's actually good because I'm working with other musicians and producers and it gets to a point where the music HAS to go out. When the day comes when I'm doing it all myself I'll probably never release anything because it will never feel good enough.
You have played some great venues all over the country – do you have a favorite you have played so far? Do you have a dream stage you hope to play?

So far I've mostly only played in Southern California. But hopefully this summer I'll be going out to Nashville a bunch more. I really want to start touring all over.
Where can fans catch you live and find you on social media?
Live gigs are on pause until things get a but less crazy. Hopefully I'll be doing an EP release party at The Whisky A Go Go in early June. Cross your fingers! In the meantime you can find me at my website: markandthetiger.com.  and on Instagram @markandthetiger
Press:  bsquaredmgmt@gmail.com