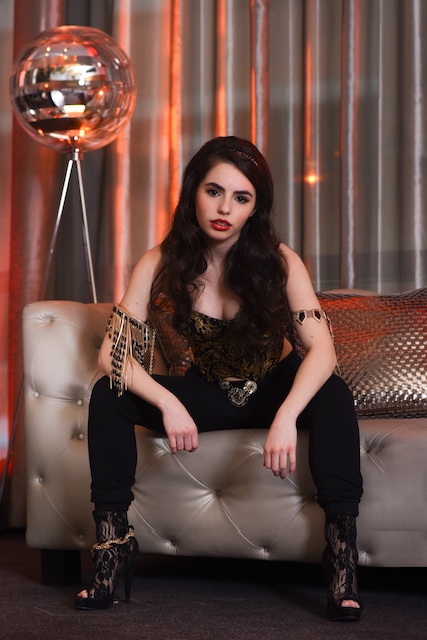 Alongside her brother, the incomparable MkX, in the power duo Michael & Marisa, singer/songwriter Dynamyte proved that she can handle the bright lights that come along with opening for artists like Christina Perri or Ariana Grande. At Brown University, she demonstrated the educational strength that it takes to graduate from one of the Ivy League's most esteemed institutions. Now, in 2020, Dynamyte is divvying out yet another impressive feat in going out on her own with the debut solo single "Show Me You," and it's got critics rightly talking a lot about her skill set and that voice.
INSTAGRAM: https://instagram.com/callmedynamyte?igshid=lh30wbz61lxv
There's a certain ambiance to the sway of the percussion in this song that fits the casual tone of the vocal here exceptionally well. I don't think I've heard many recent tracks by artists that have been as properly arranged as the ones in this particular song are. Brother MkX who produced the track knocked it out of the park. Dynamyte thought this one out very carefully. Her style is a bit reminiscent of a Lily Allen or Winehouse but she puts her own fresh stamp on her unique vocal.
SPOTIFY:
Fans of neo-soul and alternative pop alike would do well to give the new sound from Dynamyte a close listen. I see this artist, building to mainstream success quickly. Dynamyte has certain female empowerment in her lyrics and a story that I would really like to learn more about, and once you've heard "Show Me You", I think you'll feel the same. I can't wait to hear more.
Loren Sperry