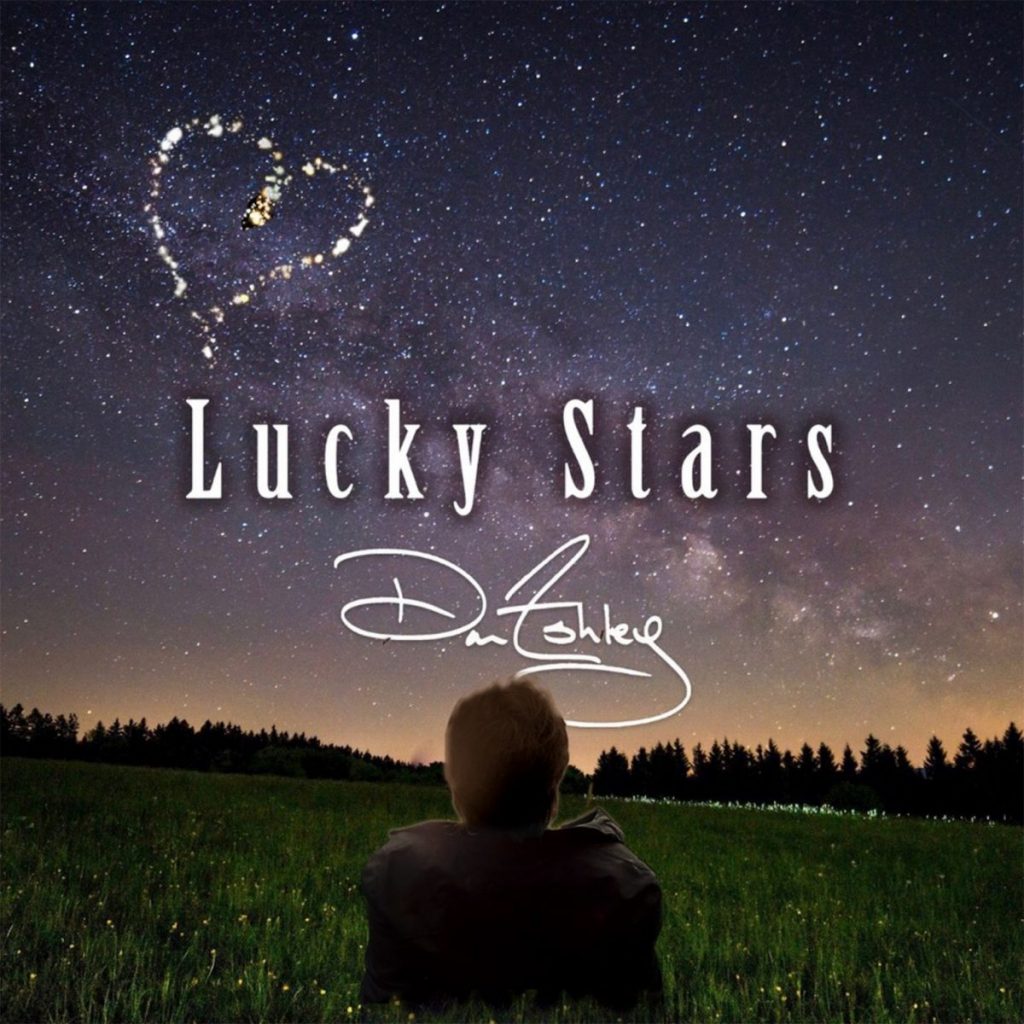 Love waits for no one in this life, and when you find the person that you're supposed to be with, there's no sense in holding back from confessing your feelings to the whole world around you. Dan Ashley, a newcomer to the independent singer/songwriter scene, is using both smart poetry and unfiltered, honest harmonies to explore the narrative of soul mates and eternal kinship in his new single "Lucky Stars," and while the subject matter he tackles in this track isn't as new as the actual melody it's accompanied by is, that doesn't stop Ashley from turning in a more meaningful love song to start off the New Year. 2019 went well for this artist, but from the looks of this latest single, 2020 is going to be even more exciting.
YOU TUBE: https://www.youtube.com/c/DanAshleyMusic
TWITTER: https://twitter.com/DanAshleyMusic
SOUNDCLOUD: https://soundcloud.com/danashleymusic
FACEBOOK: https://www.facebook.com/danashleymusic/
INSTAGRAM: https://www.instagram.com/danashleymusic/
SPOTIFY: https://open.spotify.com/artist/4cVwoNjVVoOzFWX4wBlk4p?si=63sw0e7xTIGWlyFq_3ZcGQ
The guitar parts aren't the loudest element in this mix, but the strings still have quite the story to tell us in "Lucky Stars." Independent from the verses for almost the entirety of the song is a colorful tonality in the acoustic guitar melody that fills in the edges where the piano and the vocal fade away, and to some degree, it helps to contextualize the emotions in the verses better than anything else possibly could have. It's not the backbone of this single, but were it to be removed from the big picture, I'm not certain that the song we've got before us here would be nearly as engaging as it is in in this present state.
There's a definite grittiness underscoring some of the percussive parts in this track that other artists probably would have scrubbed up before okaying "Lucky Stars" for release, but I actually like that Dan Ashley left a bit of a rough edge in the song. I would really enjoy hearing more of his work from a raw perspective, without any additional instrumentation outside of a lone guitar or a piano, because if my gut is right, there's a stronger chance than not that he would sound even more passionate in a stripped-down capacity than he does in this one. He's the bread and butter of every powerful moment in his music, and that's not always true of adult contemporary artists (especially post-2000).
If you haven't heard Dan Ashley's music already, now is a good time to jump on the bandwagon and learn why critics and fans alike have been giving his work so much applause as of late. "Lucky Stars" isn't exploiting his skills for everything that they're worth, but it gives us more than a good idea as to what he could get done were there no creative barriers or financial limitations to come between him and his audience. He shouldn't rush to evolve his aesthetical approach any more than he already has; with a cherry of a sound like his, I think it would be best for him to take his time getting the most of his talents, rather than forcing something and possibly missing the mark in his future recordings.
Loren Sperry