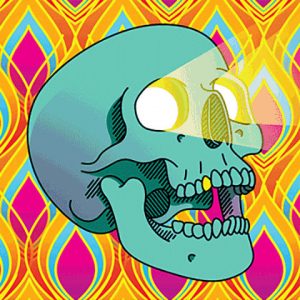 Kansas City, MO-based heavyweights Orphans Of Doom will release their second album, aptly titled II, on February 28 via The Company.
Orphans Of Doom are mostly influenced by prog, heavy metal, and sludge which is quite visible throughout the whole set of 8 tracks. The band went much havier this time which is noticeable right at the beginning with such a heavy energetic song "New Ishtar". "Swans" and "Rust" gave me similar vibes convincing me how amazingly connected the album actually is which makes it easy to listen to it on repeat.
I really enjoyed the drumming in "Necromantic" as well as the 10-second breakdown that gave the song kind of different vibe and made it even more interesting to listen to. The most enjoyable one was definitely "The Last Of Me (The Captain)" especially because of the intro with kickass drums. Vocals are perfectly combined with instrumental and I feel like this one could be fans' favorite. While listening to "Viper Diaper" all I could think of was moshpit and how great would this track sound live.
The closing track "Fever Dream" is "the most special from the lyrical point of view" according to Jeremy Isaacson and it's about a friend who passed away. Knowing the story behind takes the song to another level and makes it more relatable to the audience.
Even though all songs are heavy-metal focused, each of them stands out and tells their unique story and the band successfully managed to present it.
II tracklisting:
1. New Ishtar
2. Necromantic
3. Swans
4. The Ornamentalist
5. Rust
6. The Last of Me (The Captain)
7. Viper Diaper
8. Fever Dream
ORPHANS OF DOOM is:
Bryan Sedey – Guitar/Keys
Jeremy Isaacson – Guitar/Vocals
Gregory Koelling – Drums
Justin Mantooth – Bass