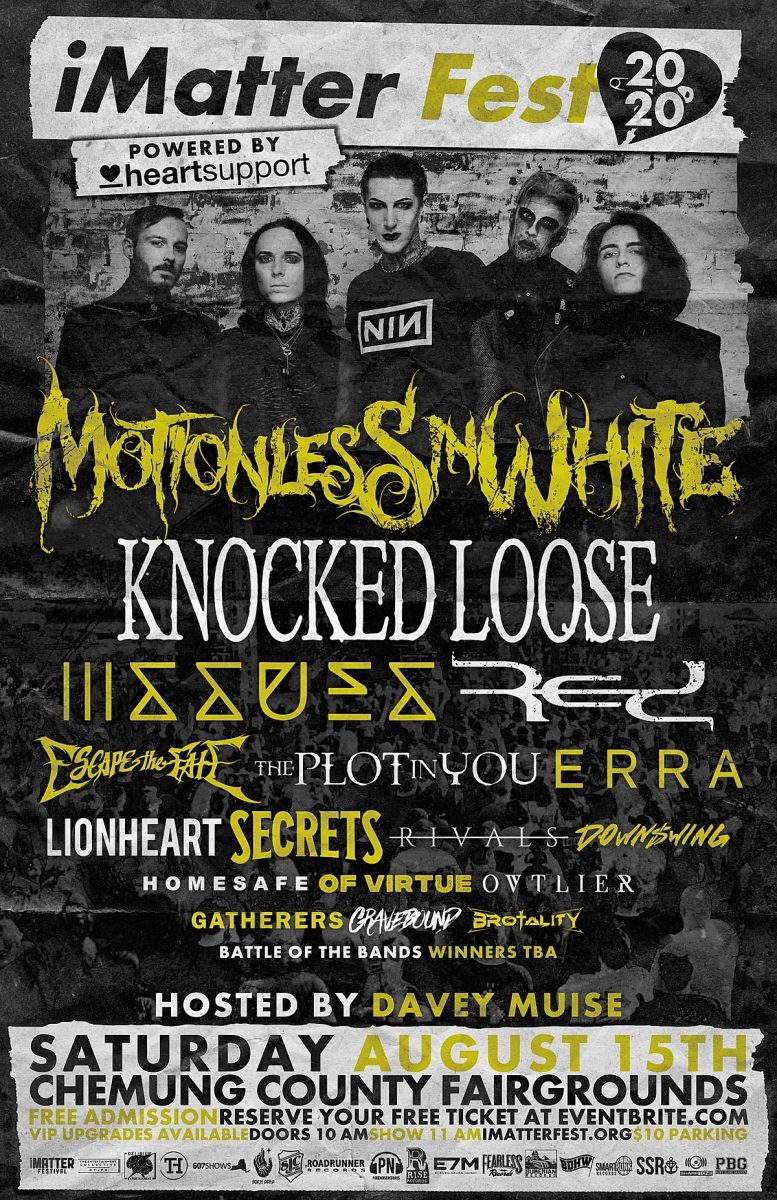 iMatter Fest is back again in 2020 for their 13th year. With last year's lineup bring in over 8,000 fans, they're hoping to make this one bigger than ever. It's a free festival open to all ages and families. It takes place in Horseheads, NY, at the Chemung Country Fairgrounds this year on Saturday, August 15th.
The festival boasts a fantastic lineup of metal and hard rock bands from locals to national acts, including Motionless In White, Knocked Loose, and Issues to name a few. The Festival is even hosted by Davey Muise (of Vanna, Trove, etc.) this year. Normally people pay $20+ to attend shows like this, but this one is free!
The founder of the festival wanted to do something for his region, which had the highest rate of suicide attempts in the state and among one of the top in the nation. He wanted to throw a party to let them know they had worth and that they mattered, hence the name iMatter.
General admission is free! However, this year you will need to reserve your free ticket online via Eventbrite. Reservations for free tickets will be made available along with VIP Tickets for purchase, Friday February 14th 10am EST.
For more information check out iMatter below:
Facebook | Website | Twitter | Instagram