Darren Michael Boyd has been writing and performing for years, but not until a life-altering car accident did he rise from the ashes like a phoenix, to record and release his debut solo album, Lifting The Curse. With a faithful following he refers to as his "Little Toads," Boyd is embarking on his busiest and most rewarding year in the business.  He took some time out to answer a few questions for us, about life, music and how he lifted the curse…
Thanks for taking the time, Darren.  We are honored to be speaking with such an incredible songwriter and performer. What inspired you to follow your chosen career paths as a musician?
Darren Michael Boyd: Thank you for the opportunity! When I was seven years old I got my first Kiss and Alice Cooper records, and that sent me on my lifelong musical journey. I was powerless to stop it. And I wouldn't stop it, even if I could!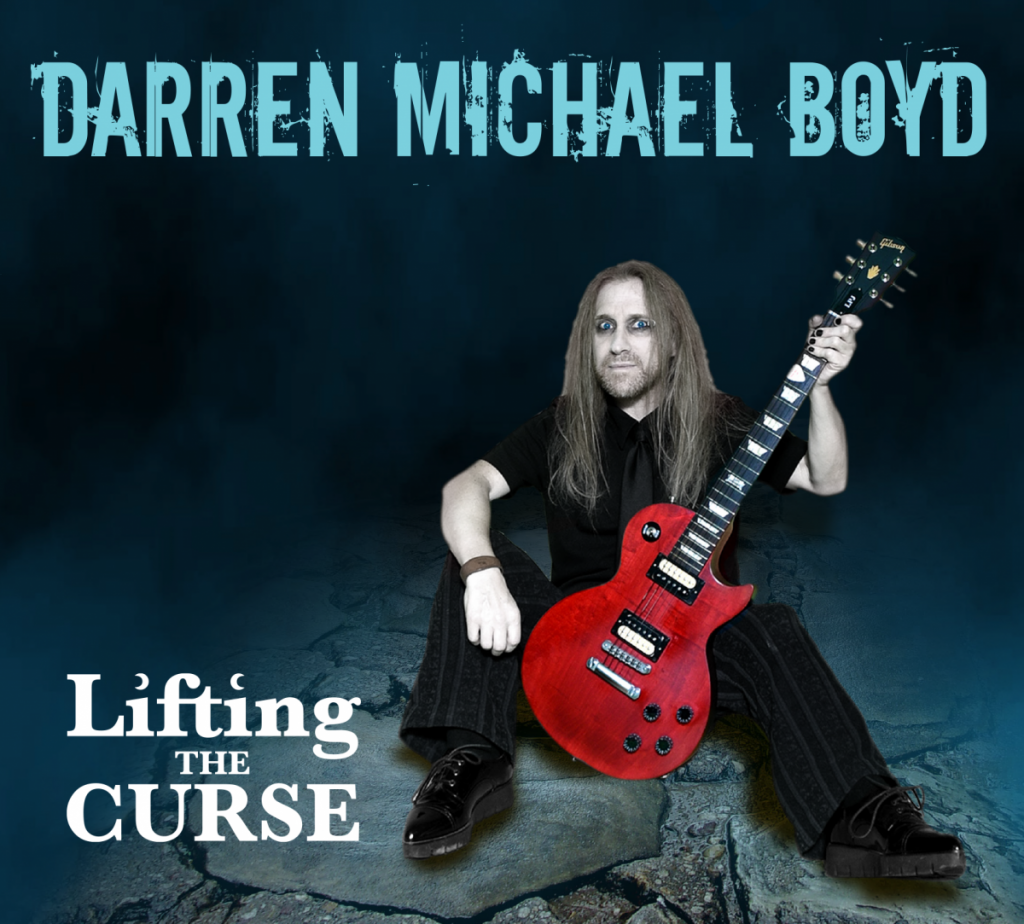 Was there any one event in your life that led you to record and release, Lifting the Curse?
I've always played music, mostly in hard rock bands. I was in a car accident that complicated my way of life in the blink of an eye. I had to make adjustments to the way I performed in order to continue to make music. I abandoned or modified a lot of my projects and focused on acoustic shows for a while. Once I was eventually ready to get back to heavier music, I found myself with a bunch of songs and no real rock band or creative outlet. So for the sake of remaining productive, I released a single and self-shot music video for "This song won't get played on the radio", and the response was really good! At that point, I was having too much fun to stop. I just kept following the path, and lifting the curse!
Who has been your single biggest influence, musically?
That is literally an impossible question! There are SO many! I will give that award to Alice Cooper for sheer longevity. Great songs, killer musicians at every stage of his career and he is a monster onstage and a gentleman offstage. Musically, he's inspired me to always spill over the edges in terms of what people expect, and not be afraid to cross genres.
How about personally?  Who influences you in your daily life?
I have a great family and support and that keeps me from completely losing my marbles. They are always a phone call away and we are very close.

Tell us about the song, "The Earth is B Flat", the recording process for it, and what you hope your fans will get from it?
I'm not sure if I should actually share this or not… but it IS funny, so…. A lot of times I'll watch movies on the couch with my guitar on, just noodling (guitarists can relate). This offends my sphynx cat, Sedona, who wants to be on my lap instead. She often gets up and bites my strings while I'm playing. The main riff from The Earth is B Flat came from a "teasing" kind of riff I made up on the spot while she was trying to bite my strings! I'd been watching a lot of old X-Files episodes, which apparently influenced the spacey feel, title, and video. I often joke that the guitar riff is so advanced I wrote it in the future!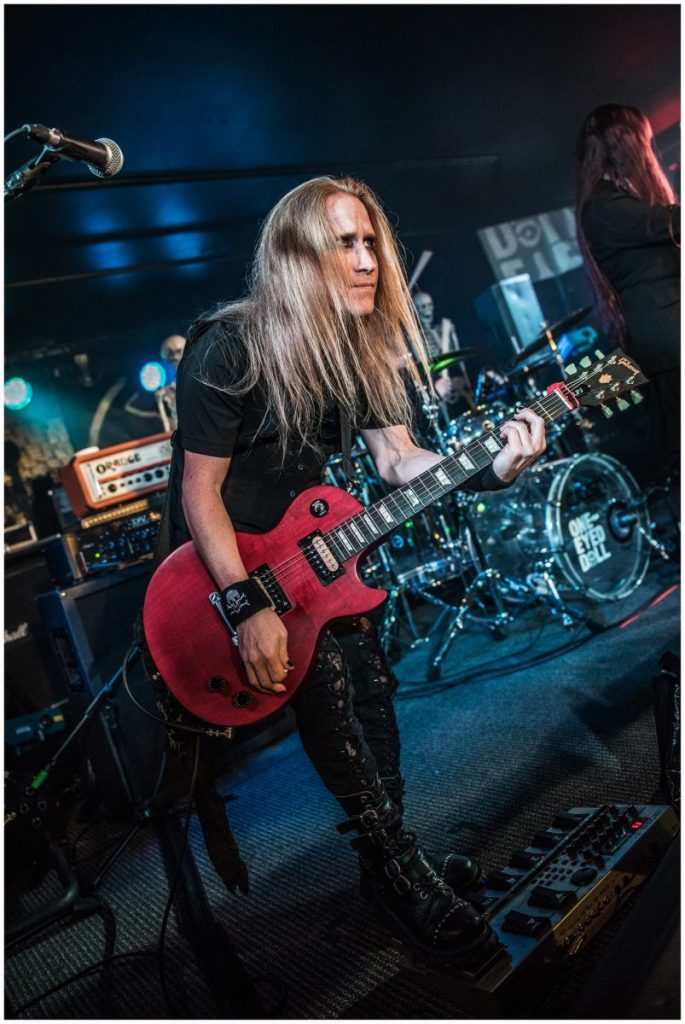 What's most important to you: Sales/streams, Awards, or Critical Praise?
SALES! Haha! Ok, I'm mostly joking. Sales and streams are important because it helps an artist continue to create and get those creations out into the world for consumption, and that is part of the cycle. Awards and critical praise are nice, because there is a validation that people are taking notice of your work.
The truth is, as a musician, I am going to put it out there no matter what, and obviously I hope a lot of people love it and get some value from the songs.

What do you enjoy doing, outside of the spotlight?  Any hobbies?
I love reading, hiking, kayaking and biking. I have an education-based reptile business, and love all animals. I'm also a huge fan of music and still buy CDs, and often get lost somewhere in YouTube wormholes.
What is next for Darren Michael Boyd?  Any new releases, singles or videos coming up?
I'm working on a couple of new videos, but that's about all I can say about that at the moment. Not because I'm being secretive and mysterious, I just don't know when they'll be finished! Hopefully before April. But now I've said too much… Subscribing to my YouTube channel will keep fans in the loop of course!
I'm also working on a follow up album. I plan to finish that over the summer for an October release.


What has been your biggest musical accomplishment of the past year?
I would say I have two. The first was joining the pit band for a small sold out run of We Will Rock You. This was an entirely new challenge and the energy of working with such a large group of people on a theatrical show like that was an amazing experience. The second, was releasing my debut instrumental solo album, Lifting the Curse.

You've performed in front of many audiences.  Any stage fright?  Any place you'd love to play that you haven't?
Geographically speaking, I'd love to play all over the world! I've toured in the U.S and Canada, but I've never had the pleasure of performing Europe, Japan, Central America… I want to play all over North America again too. I don't think that's asking too much!
I don't get any serious stage fright, but I occasionally get nervous about gear malfunctioning, because it often does. You need to know how to deal with it quickly or it can really affect the momentum of your performance. I like to be prepared and well rehearsed, and I've had a reoccurring dream of getting on stage, looking at the setlist and recognizing NOTHING! That's a level of anxiety I don't want in real life.

How about some parting words for your fans?
Ah yes, my Little Toads… Thank you SO much for supporting this bizarre and tremendously irresponsible form of music!