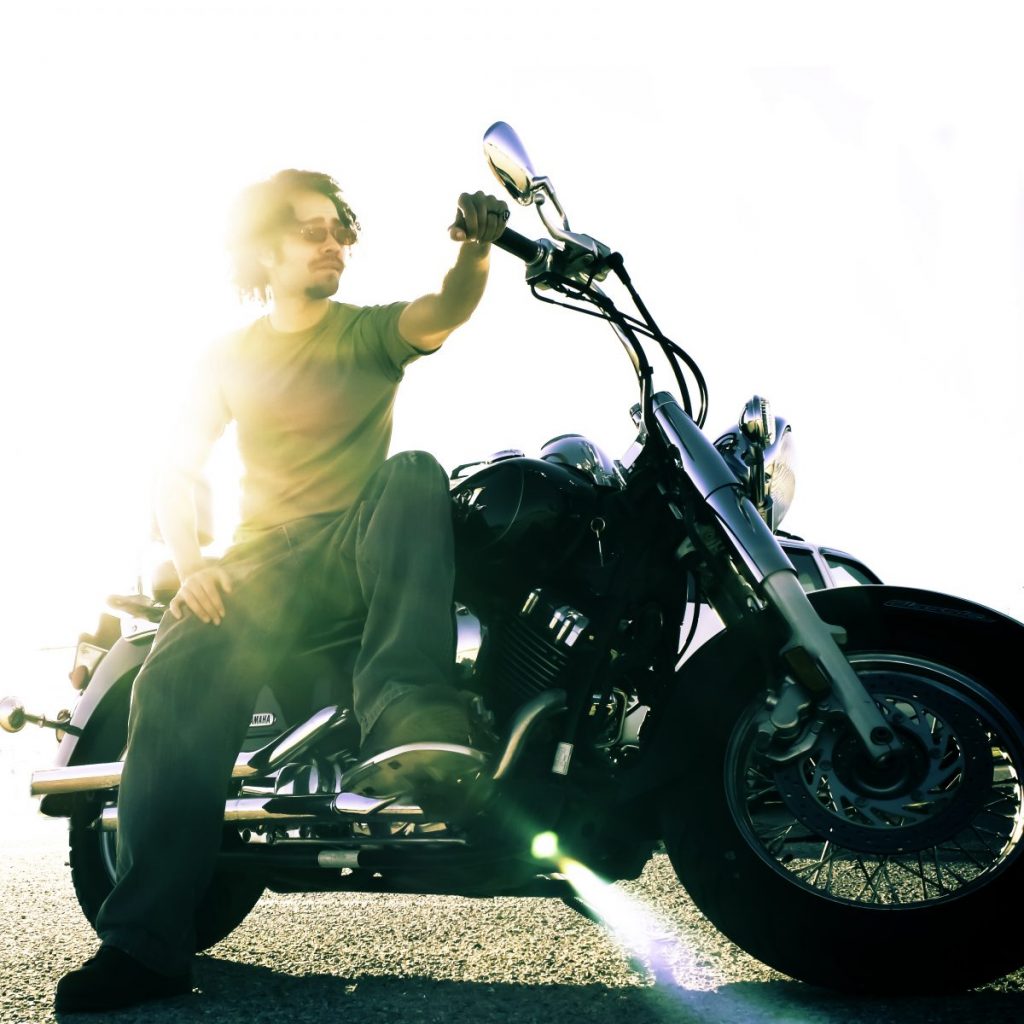 Sky Titan Media founder Atlas Cage is a busy man, and he's about to get a whole lot busier…He is already a member of the successful Urban Rock outfit, Strings Of Atlas, who have a new album out this spring.  He is also launching a new collaboration on his Sky Titan label, Chords Of Eve. COE will be debuting their first single at the end of February, with an April date set for the EP release. On top of that, Cage is also a professional wrestler!  He took some time out to answer our questions in this exclusive interview…
Thanks for taking the time, Atlas.  We are honored to be speaking with such an incredible songwriter, musician and producer. What inspired you to follow your chosen career paths as a musician?
Atlas Cage: Hey Music Existence, thank you for having me! I've been in the music and entertainment industry for 15 years now and I was beginning to feel like it was time for a change. A big change. So I decided to revisit my goal of one day starting a record label and Sky Titan Media was born! We have four artists, a vlog and a couple releases scheduled for this year.
Was there any one event in your life that led you to record your latest projects with Chords of Eve and Strings of Atlas?
So the Strings of Atlas album entitled How Far We've Come came out of some deep introspection. I was looking at my music career and where I was at with it, feeling like it just wasn't stacking up, that I should be further along than I was. But as I took the time to reflect, looking back on all of the shows and interviews and albums and amazing people I have met, solely because of this band, I realized just how far I really had come. And so that album began to write itself.
This realization actually led to the creation of the Chords Of Eve project. I tend to create albums with a storyline in the back of my head as a framework. I actually visualize "what would this look like in a movie or a graphic novel" and develop songs that serve that vibe and the underlying messages I want to convey with my music. Here's the rundown:
"The story goes that Atlas, frontman for the band Strings Of Atlas, was playing a show in what became a warzone in the dust of Texas. The town was attacked, bombs falling from the sky but by some miracle, he was found alive in the rubble by the Atomic Girls, a league of extraordinary women he encountered along his travels. They lifted him from the wreckage, back to the abandoned hospital in which they set up camp and began rebuilding him with GAAF Tech. His body was badly damaged though, speaking was difficult and it would be months or years before he could learn to play music the same way again. But this hospital, this was where he met C.A.S.E.Y., the android with the golden, human voice. It became apparent that this machine was far more advanced than any of its commercial counterparts. Was it possible that this machine had a soul? The two become friends and thus began their sonic journey into a world divided by humans and machines.
The album touches on topics of mental illness such as suicide with the song "Evelyn", depression and loss with "Dear Engineer" and employs the use of positive sonic reinforcement with "Rebuild Ourselves Tonight" and "Brightside". The Future is not what it used to be, but all is not lost.  Their sound takes the spacey keyboards and airy vocals of Phantogram, sonic swaddling of Portishead and adds just a dab of groove from K. Flay."
The project is a sci-fi story, carried on a trip hop groove.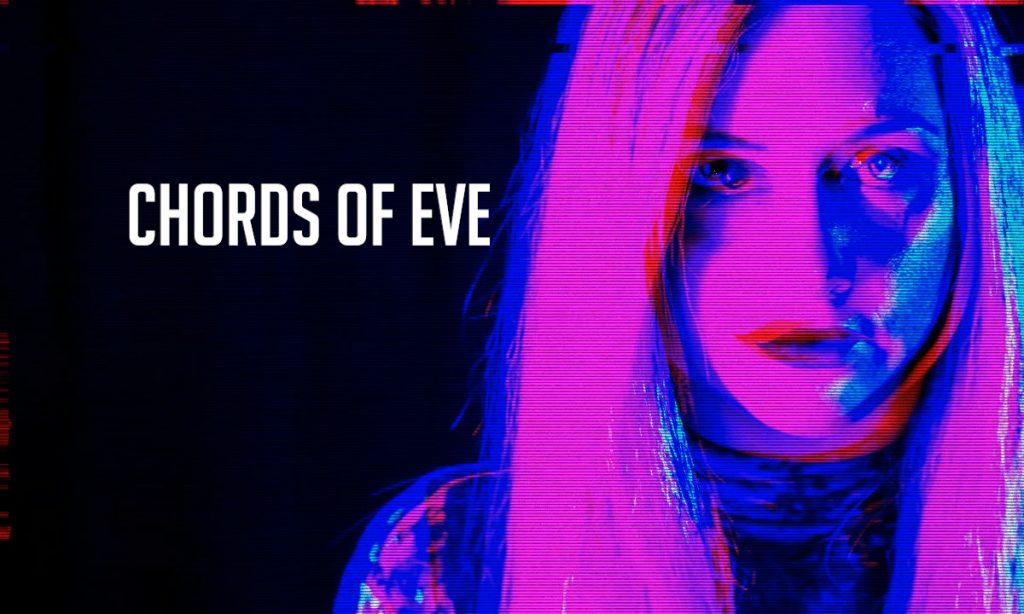 Who has been your single biggest influence, musically?
That would track way back to Monster Magnet.  That band was such a huge influence on the Strings Of Atlas style and I always appreciated their power and heaviness, without distorting their message (too much). But I find influence in all genres of music, everything from Fear Factory to Atmosphere to Hank William Jr III to Portishead. If it has a groove you can feel, I'm into it.
How about personally?  Who influences you in your daily life?
Number one is my mom. She bought me my first guitar, came to all of my shows (even when I used to play Death Metal) and has always been a supporter of any project I take on, including Sky Titan Media. My fiance (or wife depending on when this article comes out) has been great and a big help with getting the record label off the ground. And as cheesy as it may sound to say, the fans are my inspiration. Anytime someone asks for an autograph or photo, says how some bit of art I had a part in has positively impacted their life, it really makes me feel like I'm doing something worthwhile, something bigger than myself.
Tell us about the song, "Dear Engineer", the recording process for it, and what you hope your fans will get from it?
I'm very excited about this band and project! The song "Dear Engineer" is the title track from the upcoming EP by Chords of Eve. It's a story as told by an android (C.A.S.E.Y.) who is struggling with her own existence. She knows that she is a machine, built for a purpose by humans but has feelings of loneliness and depression. She has been given life but no guidance, no direction, a thing that I believe a lot of people have felt at some point in their lives. The song "Dear Engineer," is her letter to the thing that created her, asking for some help and documenting her search for purpose. I hope that anyone who has ever felt this can hear this song and feel like there is a way, there is purpose and it's waiting for you.
What's most important to you: Sales/streams, Awards, or Critical Praise?
This is a very tough question. Sales/streams is a big deal because the artists need two things to have a sustainable career: an audience and funding. But as a musician, you never want it to be about those things. You want to be free to create and collaborate and live life in a way that gives you more and more to write about. Since starting Sky Titan Media, industry awards have definitely been on my radar. I feel like getting that type of recognition for your work by peers and fans is an important step in your career and it gives others the confidence they need to work with you. Critical praise is nice but I care more about what true fans are feeling than critics.
What do you enjoy doing, outside of the spotlight?  Any hobbies? 
My vlog is probably my biggest non music creation right now…or at least my most consistent. I started the youtube channel @SkyTitanMedia with the Strings of Atlas TV Vlog to show people what life was like outside of the music. It's a weekly vlog where I do things like travel, explore abandoned buildings, cook, teach music, interview local businesses and whatever else I find interesting. 
 I also wrestle ( if ya smell what I'm cookin) with an indie wrestling group known as PWR (Party World Rasslin) which is a ton of fun. I have always been a big WWF/WWE fan and wanted to be just like Jeff Hardy when I was a kid. Now, I'm up there with some pretty amazing people, living the dream on the top ropes. Years back, I  was a contestant on Ninja Warrior. I get a kick out of non conventional forms of exercise, anything that lets you be strong and creative.
 What is next for Atlas Cage?  Any new releases, singles or videos coming up?
 100K Subscribers on YouTube! Well, maybe that's not 'next' but one day. Until then, Sky Titan Media is gearing up to release the Chords of Eve EP and the Strings of Atlas EP in April 2020, (which we are going to enter into the Independent Music Awards next year so cross your fingers), a few singles and music videos trickling in here and there, as well as some community projects we are planning for the summer. I can't give away those details yet but if you want to be one of the first to hear about about, join our mailing list!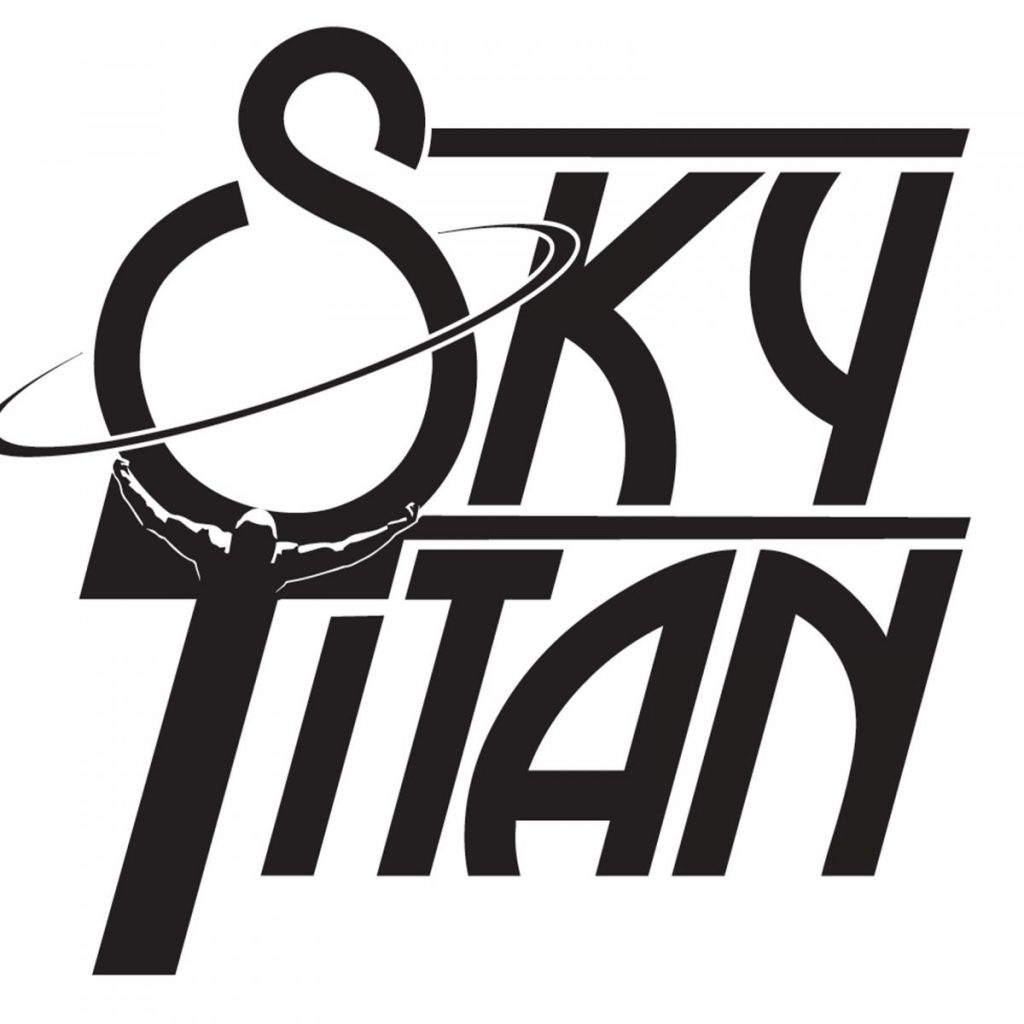 What has been your biggest musical accomplishment of the past year?
Starting the indie label. Sky Titan Media has always been a dream of mine, ever since my undergraduate days. It has given me a new way to participate in the music industry  and allowed me to both work with other very talented artists and help people develop their music careers.
Do you ever get stage fright?  Any place you'd love to play that you Haven't?
 Don't let the cool sunglasses fool ya, I get stage fright all the time. I just trick my brain into thinking it's excitement not anxiety and get amped up to do the thing! Even after playing 1000 gigs in the past decade, even now when I wrestle in front of hundreds of people, I feel a little flap of butterfly wings in my stomach. I think it's a good thing though. 
I would love to play one of those great music halls like Madison Square Garden, Palais Garnier, Sydney Opera House. Hell, play the Roman Colosseum! Maybe one day I'll get to collaborate with Red Bull or Elon Musk and play a show in space.
How about some parting words for your fans?
Henry Ford said, "Whether you think you can, or you think you can't-you're right". It took me years to learn that and even now, I still find myself having doubts on occasion. I just have to remind myself, at one point, the music was just an idea. Now it's a lifestyle.
https://www.facebook.com/skytitanmedia/