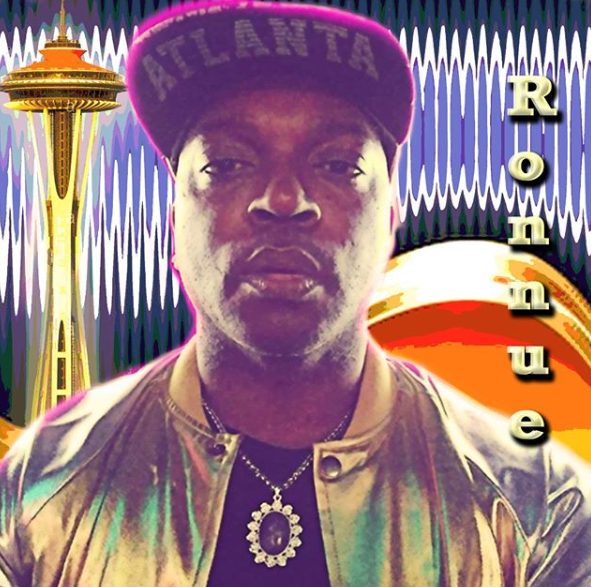 In his last record, rightly titled Introduction 2 Retro-Funk, Ronnue worked to establish a sound as diverse as the city he calls home – Seattle – and in doing so, ended up creating one of the most talked-about indie releases of the year in 2019. Now, with an Album of the Year Award from Indieshark Music Magazine on his résumé, plus fresh remixes hitting the airwaves and climbing the charts, he's taking on 2020 with a kind of rebellious attitude that was, at one time, synonymous with his hometown, and while all of this attention has probably been getting overwhelming for the songwriter, it hasn't changed his unconventional and deeply profound way of approaching music at all – if anything, it's made his commitment to this chosen medium all the stronger.
FACEBOOK: https://www.facebook.com/ronnue/

You just can't have a conversation about Ronnue or Introduction 2 Retro-Funk without highlighting "Be Your Freak," which came in at #11 on NumberOneMusic, an impressive #1 on the NACC National College Radio Chart for Hip-Hop Add's, #15 on the European Indie Network, #60 on World Indie Chart and, just recently, a #48 debut on Digital Radio Tracker (beating out a number of smoking industry favorites, I should add). The 'Nasty Girl remix' of "Be Your Freak" (along with the 'Bounce mix') both cracked the R&B Top 250 nationwide in January while getting into the top 13 slots locally around the Seattle area, and though they're slightly different from the original incarnation of the song found on Introduction, they share much of the same virtuosic energy that made the first recording and its tracklist neighbors as addictive as they admittedly still are.

"Something About U (The Retro-Funk Mix)" was the other breakout single from Introduction 2 Retro-Funk, and it's done just as brilliantly as "Be Your Freak" has on the charts lately. Just in the last couple of months alone, it's topped out at #2 on the Digital Radio Tracker, #4 on the European Indie Network and #11 on Airplay Magazine, outpacing a number of output from mainstay artists in the process and accumulating over 600+ radio add's for Ronnue on the spot. Endeared to the spirit of 70's funk, "Something About U" is perhaps the most boldly colorful example of this artist's superior singing skills, and even more importantly, his interest in striking out (and away) from his closest contemporaries on the mainstream side of music. This is a major label-quality single, but without a doubt one that such a label has failed to produce in the pop genre for some time now.
APPLE MUSIC: https://music.apple.com/us/artist/ronnue/483043182
Seattle's Ronnue is breaking through barriers and redefining a genre in 2020, and if you haven't already taken some time with his record Introduction 2 Retro-Funk, I'd recommend getting on the bandwagon as soon as possible. Though frequently compared to some of the big name melodic rappers in music (Drake and Kanye West among them), this is a genuinely talented crooner who presents fans of urban pop with a cocktail of tonality unlike any other being offered in the mainstream right now. His work is too elaborate to be simply categorized; for the moment, I think it would be best to call Ronnue exactly what he undisputedly is – a singer with that oh-so-special once in a generation ear for solid melodies.

 Loren Sperry