Pittsburgh-based country singer Ashley Puckett hit the ground running in 2019 with her debut single, "Medicine."  The song has been hitting airplay charts around the globe, helping the young artist make her footprint in the business.  With her first full length release due on Valentine's Day 2020, and her second single "Bulletproof" going on pre-sale on January 2nd, Ashley opened up to us in this EXCLUSIVE interview….

Music Existence: Thanks for taking the time, Ashley. We are honored to be speaking with such an incredible singer and performer. What inspired you to follow your chosen career path as a musician?
Ashley Puckett: It was quite easy for me to follow my path in music. Honestly, it seemed more like it chose to follow me sometimes, depending on how you look at it. Music has just always been a part of me from a little girl until now… i've had influences growing up, from The Dixie Chicks, Leann Rimes, Lee Ann Womack, Carole King, Patsy Cline, Jo Dee Messina, and so many others. Music was always and will always be in my heart – the one thing you always must follow.
ME: Was there any one event in your life that led you to record and release, "Never Say Never?"
AP: I wish i could say this song has a particular story but it don't. I fell in love with this song from the moment i heard it because its just beautiful. It is so very well written, the melody just makes you feel every word, and it reminded me of a song i like to cover, "Because you love me" from Jo Dee Messina. This song is my style. It spoke to me in a way that said "This is what you were born to sing – romantic melodies that touch peoples' hearts and this one will take you somewhere" – The title "Never Say Never" had a unique double meaning for me in life. Aside from love, "Never Say Never" is such a cliche. However, in my life, and in my music career, it was the perfect phrase. There was a time i really wasn't sure music would go any further for me except performing open mic nights here and there and working long hours during the day… life pulls you in so very many directions and i never gave up, but i almost sort of "settled" in the wrong spot. I've never been one for good luck, so say it how you will, the stars aligned or fate happened, i met the right people at the right time and here we are. So a lesson to me and anyone reading this right now, "Never say Never."
ME: Who has been your single biggest influence, musically?
AP: It's difficult to just choose one. i have influences as i mentioned like Leann Rimes and Miranda Lambert and Carrie Underwood for their journey and success and staying true to themselves. I look up to those like Patsy Cline and Carole King for their classic country that i love and the vintage style.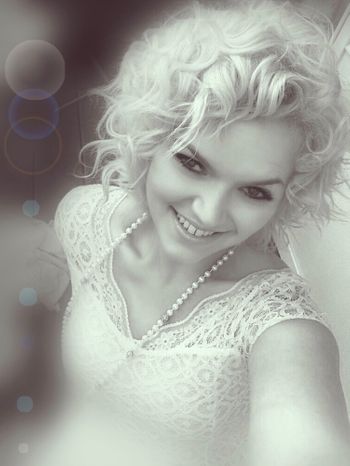 ME: How about personally? Who influences you in your daily life?
AP: Well, Honestly everybody! I am inspired by real life. I like to write about things that are real, situations i've been in or i've seen, or have some understanding of. I'm typically a very happy person, so i try to keep everyone in a good mood naturally. Anyone who is happy, adventurous, or kind is an influence to me.
ME: "Bulletproof" is your new single. Tell us about the song, the recording process for it, and what you hope your fans will get from it?
AP: Bulletproof is a fun, edgy song with a lot of attitude. It shows a complete different side of me than "Medicine" did. The recording process was really fun on this one. I was able to show off a bit of personality and i think it's a song everyone can relate to in the light that alot of times men and women alike can shut down and try to be "Bulletproof" and shut themselves off and out from the world, make everything look easy and perfect to the rest of the world watching. However, there are those out there who it's okay to be yourself with and show your true colors.
ME: What's most important to you: Sales/streams, Awards, or Critical Praise?
AP: I think to some extent, it all matters to me. I've always dreamed of winning a CMA and a Grammy award, so to me that is an important goal. Sales and streams however, they build a fan base, that is what puts my music out in the world for everyone to hear and that is a crucial part of me achieving my goals – making sure the right people hear my music and are touched by it.
ME: What do you enjoy doing, outside of the spotlight? Any hobbies?
AP: I love to skydive and bungee jumping – really anything adventurous. I also enjoy movies, and love going to the Caribbean when i can. Work hard, play hard.
ME: Any plans for a video release?
AP: Right now we've been keeping it strictly lyric videos however, i'd like to venture down that path after things get going a bit with the album.
ME: What has been your biggest musical accomplishment of 2019?
AP: Really to me, having the opportunity to finish recording my debut album allowing all of this to follow has been my major accomplishment. Since the year of hard work, i've joined the MTS Records family, had my first single "Medicine" make it's marks since the end of August and now i'm really excited to see where "Bulletproof" takes me.
ME: You've performed in front of many audiences. Any stage fright? Any place you'd love to play that you haven't?
AP: it's weird to me but there are times i still get nervous a bit and other times i don't feel a thing. I'm not really sure what makes the difference. All i know is i sometimes just have to convince myself that i'm here for my audience to have a good time and for me to have a good time. so if i can make sure i'm enjoying myself, usually the transfer of excitement and enthusiasm should work it's magic (in most cases).
ME: How about some parting words for your fans?
AP: I'm very grateful for all of you reading this, listening to my music, and supporting. I'm ready to see what happens, but none of it means anything without all of you! Keep in touch with me on facebook at www.Facebook.com/AshleyPuckettMusic and my website  www.ashleypuckett.com!