2019 is coming to a close. At the same time, the cap is also put on an understatedly difficult decade for rock — full of fluctuations, tribulations, but above all, an undeterred dedication. When I began at Music Existence four years ago, I was introduced to the rock world as it exists in the internet underground, a vast, limitless scene that has not only impressed me on a surface level, but has also broadened my horizons considerably. Starting from 10, I give you my top picks for the year.
The Ballsbreakers – Songs for Fredo (Released June 12)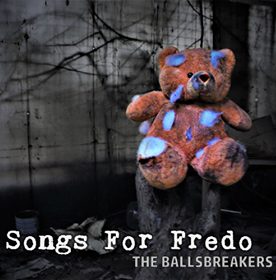 The Filipino quintet from Agusan del Sur makes a solid debut, encompassing everything in the realms of rough-hewn grunge, trippy psychedelia, and somber, yet poignant folk rock. Prior to the album's release, they had accumulated a following from steady single airplay, and continue to show promise in their recent milestones, including an appearance on the Wish 107.5 Bus.
Highlight track: "Pamphlet No. 99"
---
Static Tension – Ashes to Animation (Released January 11)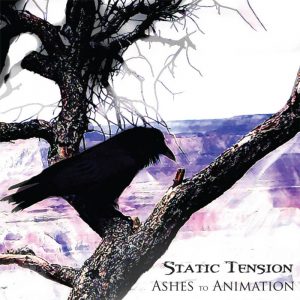 Off the successful melding of progressive rock and grunge on their debut EP, Out of Reach, the Cincinnati quartet competently ventures into full-length territory, providing a more texturally fleshed out, emotionally raw, and unified take on their already blistering songwriting approach. In pertinence with the album's title, leader Robbie Rom isn't the only one who exhibits genuine growth in a vocal sense; the other members essentially find their voice in a similar way, and ultimately come alive.
Highlight track: "Bury My Body"
---
Charlie Sub & Sound Dogs – The Bronx Is Burning EP (Released May 17)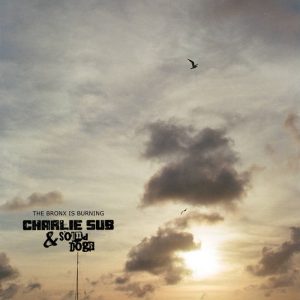 This New York indie outfit transports listeners to a 70s-inspired reimagining of the urban scene, filled with warm, dusky organ pads, sincerely funky bass grooves, lush horn arrangements, and soulful, snappy vocals. A nostalgia trip through local scenery, witty observational anecdotes, and ill-fated love, the EP packs much-seasoned substance amidst its short length.
Highlight track: "The Bronx is Burning"
---
Lost Puppy – Caramel Goodbyes EP (Released October 11)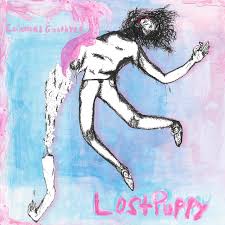 The Los Angeles trio has stood strong since releasing their debut album, Wash Your Hands Before You Steal My Heart, back in 2017. Presently having gone the EP route, what's on offer is an apt extension of what they call "rock n' roll for the vulnerable" – a combination of emotive indie rock, powerpop, and a vivid sonic and visual palette.
Highlight track: "Well Sedated"
---
The Retinas – Self-titled (Released October 25)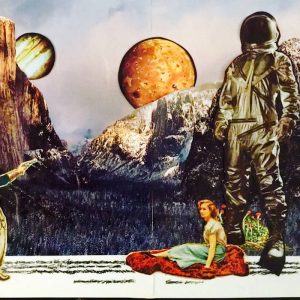 As a result of building a sizable following based on their channeling of 90s era 120 minutes-esque rock, the garage rock revival of the early 2000s, and a personable, cathartic lyrical approach, the band's debut is nothing short of impressive. Its ghostly haze-tinged presentation brings rock n' roll back to a somewhat barebones, yet youthful and compelling permutation that seeps through otherwise high, and long-saturated industry standards.
Highlight track: "Afterthought"
---
The Persian Leaps – Electrical Living (Released October 4)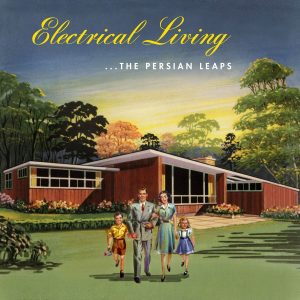 On the strength of Pop That Goes Crunch, a cohesive compilation of the band's handful of EPs intended to wrap their tenure as an active live band, The Persian Leaps have returned to their roots as a studio project with this follow-up. Its title, according to frontman Drew Forsberg, was derived from an appliance brochure obtained at the Minnesota Historical Society exhibit on 50s and 60s suburbia. Although the title bears no connection to the album's thematic direction, the band's seasoned, retro powerpop leanings come out full-force, and prove an especially comfortable fit for what is essentially their debut album.
Highlight track: "Sweet Nothings"
---
Softspoken – Deaf Perception (Released June 28)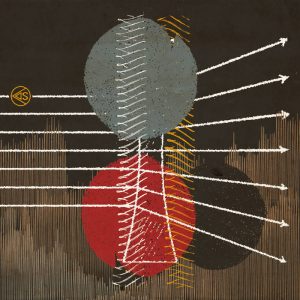 Releasing the extended version of the mini-album Pathways in 2018, the Florence, Kentucky quartet found it sensible to record a heavy-hitting, proper follow-up. The new album's atmospheric post-hardcore sound was the result of a unified process, wherein acclaimed producer Matt Goldman worked hands-on with each individual member, the end goal to bring out the very best of their artistry. In a broad sense, the album's sonic presentation represents how someone compensates effectively should one of their modes of living life be stifled at any point in time. In an interesting move, the band has the full album available to purchase, but also have it on other digital platforms as standalone singles, all complete with individual artwork.
Highlight track: "Hands Free"
Silver Relics – generic. (Released May 17)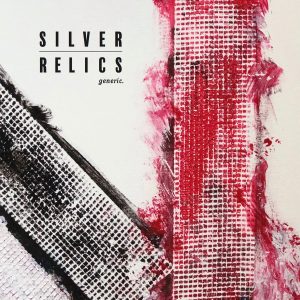 Despite its title, the contents of this album are far from generic. Core members Alex Sepassi and Justin Alvis, originally based in Texas, would complete the album just prior to an emotional relocating to New York City. With that in mind, an exceptional deal of inspiration is woven through its compositions, which combine immediate leanings of shoegaze, hard rock, and electronica with subtler reflections of anxiousness and longing. For further reference, the band challenged themselves during the making of the album by additionally tapping into influences they hadn't heard previously, making its listening experience truly unique.
Highlight track: "Yellow Master Motive"
---
Grow Rich – Frantic Semantic EP (Released June 5)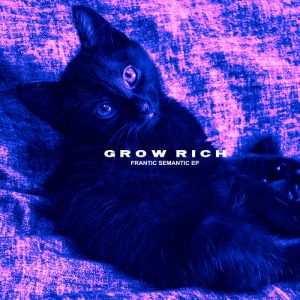 Since earning acclaim with his debut EP, Senen Lempuyangan, Jakarta, Indonesia-based musician Abdur Rahim Latada (aka Oyi) has continued making tremendous strides in his fully DIY career approach. On this EP, listeners notice a definite step up in the overall presentation. Its percussive foundation sees the welcome return of Dead Vertical drummer Arya Gilang Laksana, while several more of Jakarta's finest indie music talent (including Cika Fransisca of JClass, Pandu Fuzztoni of Zzuf, and Austin Powaa of Prime) enrich its sonic, melodic, and harmonic elements. Drenched in a mass of ear candy fuzz and just as much heart, this EP is ideal for kindling those summer vibes, regardless of the current season.
Highlight track: "Bounce Back"
---
Lailien – Ensoular (Released August 4)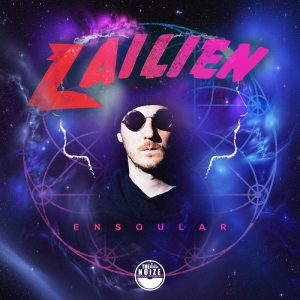 Toronto, Canada's Bradley Shubat crafted an identity involving alt rock, jazz, and experimental pop throughout his formative musical years. Over time, that identity became Lailien (a combination of the Arabic word 'laili' (night) and English word 'alien'), which would initialize his career by way of single placement on IndieCan Radio and the BBC Radio show Freak Zone. The resulting debut album is, by all accounts, a mystical, dreamlike traversing through dusk and dawn – disjointed at times, yet enduringly cohesive; delirious, yet fully aware. With such an extensive concept covering dozens of songs, only time will tell how Shubat will follow this up.
Highlight track: "The Alphabet Queen"
Playlist: