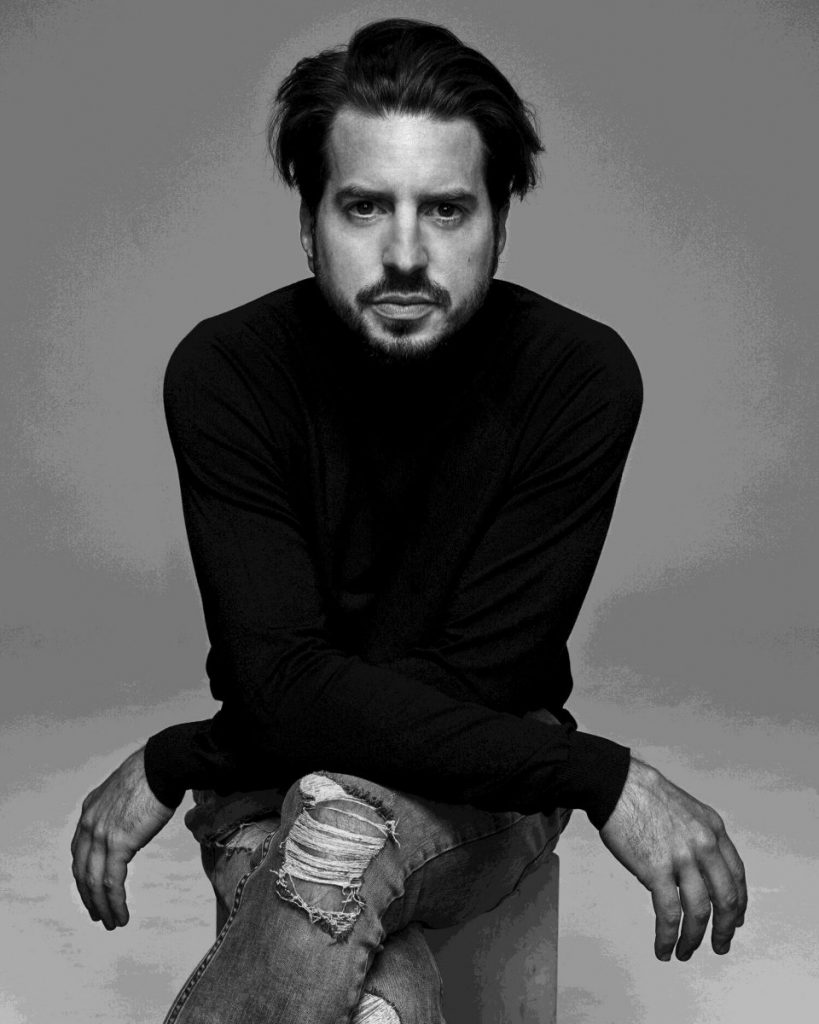 As enigmatic as any of the lyrics it croons to us so bitterly are, Neill Maclean's vocal in the new single "Invite me Over" isn't an easy component to interpret from a cosmetic point of view, but just beneath its surface-level angst there lies a certain charisma that is becoming a bit of a staple in this singer's sound. Maclean's voice is the undisputed centerpiece of the synthetically-stylized "Invite me Over," and although it's a tough nut to crack, its seemingly cloudy disposition affords us a poetic transparency here that just might make this single his most interesting, and more importantly, most stimulating to be released thus far.
The rhythm in this track is very important to creating the mood of the music, and it isn't generated by the percussive beat alone. Every element of "Invite me Over" plays a role in making things as tense as possible from start to finish, giving Maclean plenty of room to dispatch a stoic vocal reminiscent of Nick Cave tying everything together from the bottom of the mix. It's anti-climactic pop music if there ever was such a thing, but ironically enough, this is exactly what makes it a fetching listen this winter season.
BANDCAMP: https://neillmaclean.bandcamp.com/track/invite-me-over
In terms of production quality, "Invite Me Over" definitely doesn't see Maclean breaking the bank – quite the contrary, in fact. Instead of trying to dazzle us with a lot of silly, augmented theatrics that most any artist could incorporate into their sound, he's relying on organic tones and deeply provocative lyrical concepts to construct a vibe, and moreover, a narrative that is more relatable than it might seem to be on paper. Maclean is taking a page out of the new wave playbook here, but to accuse him of recycling outdated influences or unoriginal ideas in this release would be both unsupportable and aesthetically inaccurate.
Neill Maclean's "Invite Me Over" inarguably dabbles in the avant-garde, but make no mistake about it – this is a solid, quality pop listen that really stands out among some of the dribble that the underground has been producing this season (and, unfortunately, 2019 in general). "Invite Me Over" experiments with a lot of unfiltered elements that I would like to hear in future projects featuring this artist, and if it's any sort of indication as to what he's going to be recording next, I think it would be safe to say that he's going to be plenty active come 2020 and beyond.
Loren Sperry