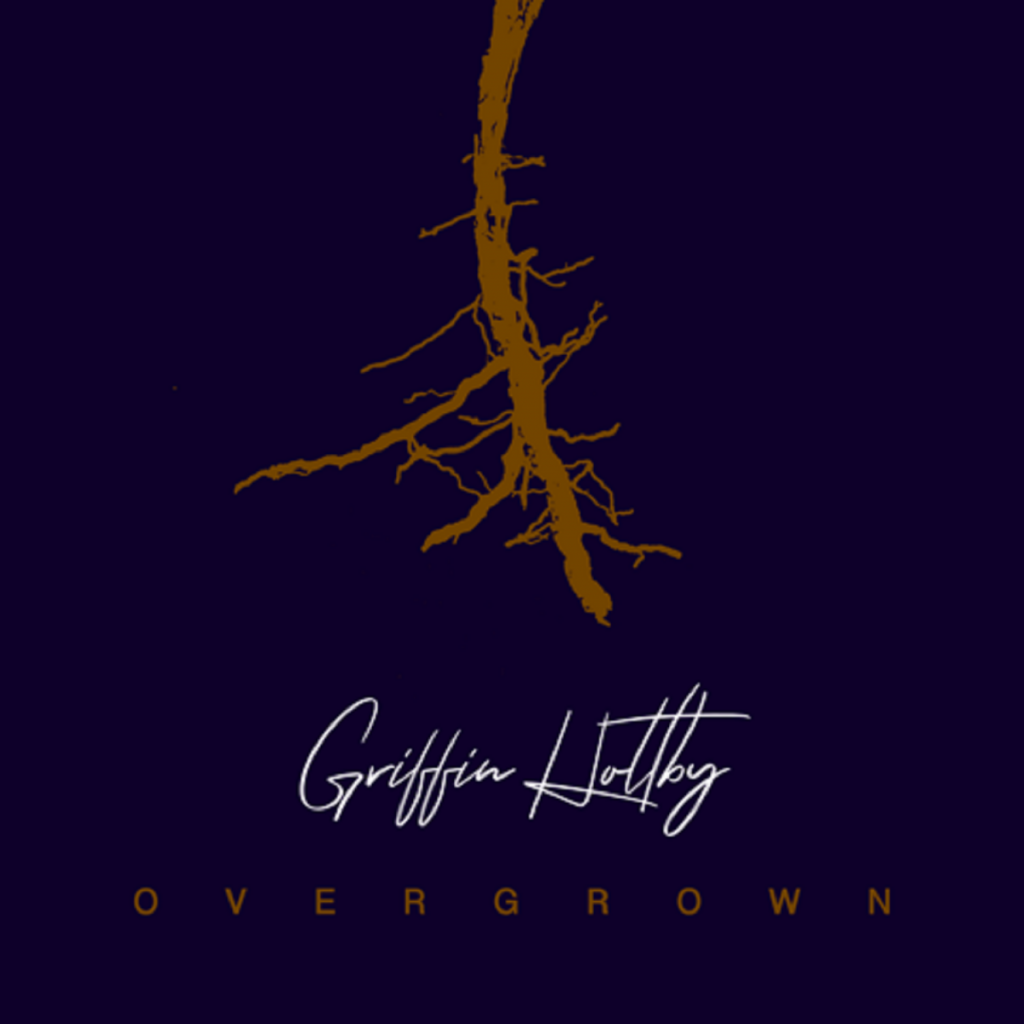 INSTAGRAM: https://www.instagram.com/griffinholtby/
Griffin Holtby has pursued his musical dreams from an early age as both an escape from stormy internal weather and as a way to give voice to those same emotions. His adopted father first turned him on to music's potential after playing him Cream's music and that initial inspiration soon spiraled into Holtby imagining his own material. This hunger for self-expression has served him well through personal difficulties, likely serving as a rock to cling to during precarious times and his talents are evolving still with exponential speed. The single "Overgrown" provides ample evidence of his growth and quality as both a songwriter and vocalist. It is often a cliché to say there's something for everyone in a song or release, but it holds true here. Griffin Holtby's "Overgrown" harbors something that plays to a wide palate of musical tastes and bodes well for his future.
It's a future born out of personal pain, but you hear little of that in the musical arrangement. The music for "Overgrown" has a light sonic step percolating from the first and the backing vocals adorning the track at various points adds a further upbeat lift to the performance. I hear Holtby's voice, however, as the emotional center of the performance – he works well with the backing track and shapes his vocal to fit its needs, but he also fills the performance with immense soulfulness far beyond the purview of many artists, let alone one as young as Holtby. His experiences listening to blues and blues influenced artists such as Cream have served him well.
There is a certain amount of overwrought youthful emotion in the lyrics when divorced from the music, but it is interesting how Holtby's vocal treatment overcomes their limitations. "Overgrown", instead, sparkles like performed poetry in his hands and the conversational style of the lyrical content does the track immense service in light of its minor weaknesses. One of the defining traits of a great singer, to me, is their ability to make the words matter even more and Holtby succeeds in doing so.
This is even more apparent in the piano and voice section of the track. He strips away the pop sheen dominating much of the cut in favor of a direct and naked approach that is certain to win over all but the hardest of hearts. There's nothing heavy handed or melodramatic about this moment in the song – it comes honestly and makes an impact that's difficult to forget. It seems to act as a climactic moment for the performance as well coming in where it does during the track.
Griffin Holtby has only just begun to explore his powers as a performing artist but the single "Overgrown" has much more than promise alone. It is the sound of talent in the process of full realization. Holtby's advancing command over his interpretative skills and songwriting acumen will only grow from here. This pop gem never taxes listener's patience and bears all the markers of being a genuine piece of musical art.
Loren Sperry