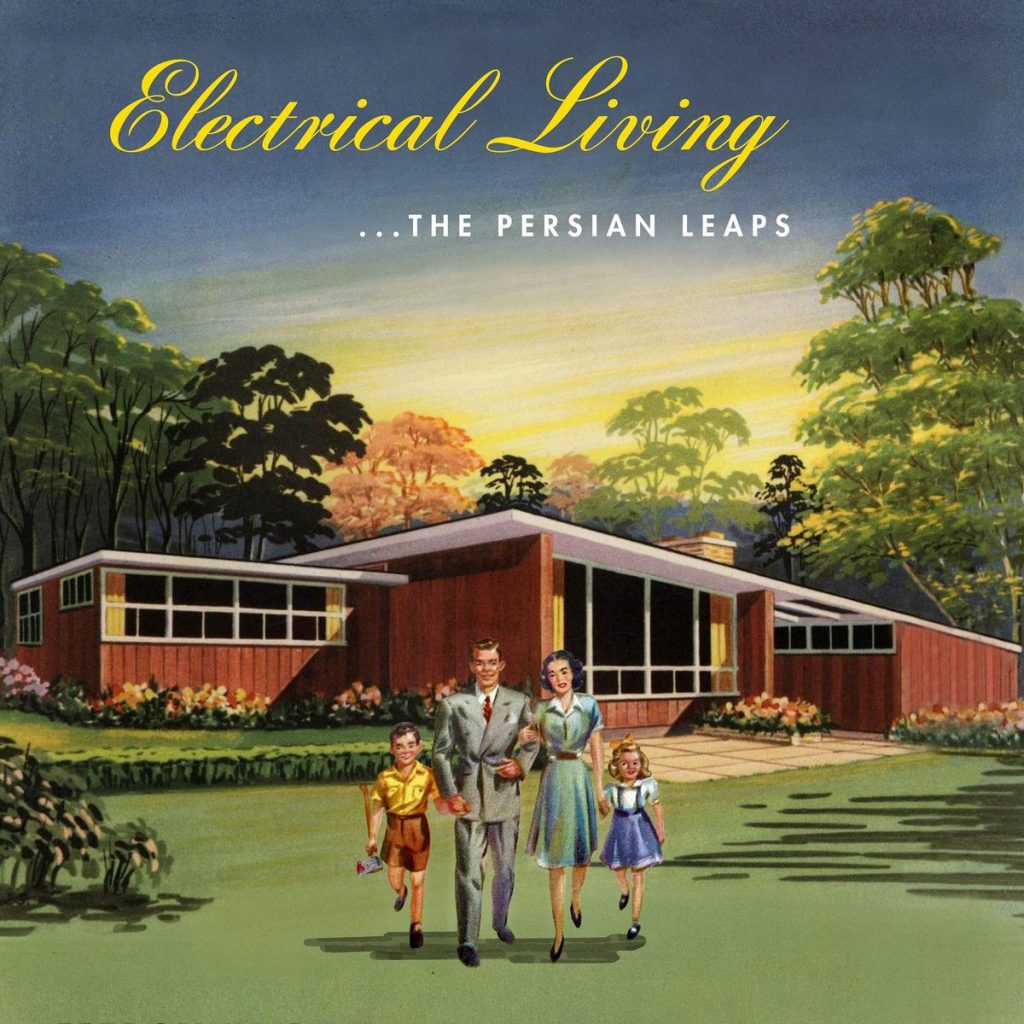 Driven by a mixture of Hüsker Dü-esque vocal harmonies and a rollicking groove steeped in alternative rock fuzz, "Sweet Nothings," one of the cornerstone tracks in The Persian Leaps' new album Electric Living, sweeps through the speakers and commands the attention of anyone within earshot of its aggressive thrust. Much like the fiery "Expert Witness" and crushing guitar piece "How We Win," "Sweet Nothings" is an indie hybridity of the more cutting variety, and while it sees The Persian Leaps wearing their influences on their sleeve, it's unmistakably a product of their own unique chemistry in and out of the recording studio.
Rhythm is as crucial a component as the guitar parts are in "The Problem Is," the visceral "Catnip for Cupid" and churning ballad "When Can I See You?," but tonality is never put on the backburner in favor of magnifying a catchy beat in Electric Living. On the contrary, there are numerous instances in this LP – such as in "About Your Record," "Take Me to the Mountain" and "The Art Form" – where the vitality of the instrumentation expresses more than any of the actual lyrics do. In a nutshell, this is high-energy, multilayered rock n' roll that doesn't stretch itself so thin as to alienate fans of a more streamlined punk sound.
"Chalk Line Behemoth," "Dominoes," "Sweet Nothings" and "Expert Witness" all strike me as tracks that were designed for the stage, but they don't underwhelm in this capacity at all. Instead, they definitely make me wonder how powerful The Persian Leaps would sound in a public setting – if even a fraction of the powerhouse adrenaline they bring to this disc were to be found in their live show, it would be an event that fans of puritan alternative rock couldn't afford to miss this winter season.
BANDCAMP: https://thepersianleaps.bandcamp.com/
I'm just getting into The Persian Leaps' entire discography, but after catching up with Electric Living this week, I'm really excited to hear what they develop moving forward. They've got a unique take on a tried and true sound, and if they're able to stay on the same creative trajectory that produced their first two albums, I think they're going to make a lot of waves both in and outside of the underground in 2020. To summarize, this LP is a great record to cap off the year with if you love indie rock and the experimental faceting that has made the genre such an exceptional follow in the last thirty-plus years of music history.
Loren Sperry