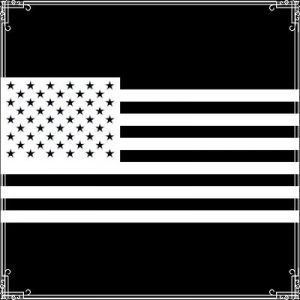 FOR IMMEDIATE RELEASE:
November 19, 2019 – Industrial bass artist SINthetik Messiah officially announces the release of a special collection of unreleased demo recordings. All proceeds go to DAV – Disabled American Veterans: a leading non-profit organization that provides a lifetime of support for veterans of all generations and their families.
Proceeds from The Day After Today will go toward subsidizing veterans' needs in temporary housing, work programs, employment assistance, utilities support, transportation to appointments, hospitals and therapy sessions, and supportive assistance in dealing with substance abuse and rehabilitation issues.
"I would like to thank all our Military Veterans. Our country and/or government hasn't done enough for you in return. I'm simply just want to raise awareness of that. My love and respect goes out to the ones who protect our lives for the greater good.To my international fans, when your brother,sister,mother or dad serves for their country and they come back to you, be there for them, help them heal, help them get back to a normal life." – Bug Gigabyte (SINthetik Messiah)
For More Information:
https://sinthetikmessiah.bandcamp.com/album/the-day-after-today-usa-veteran-benefit-album