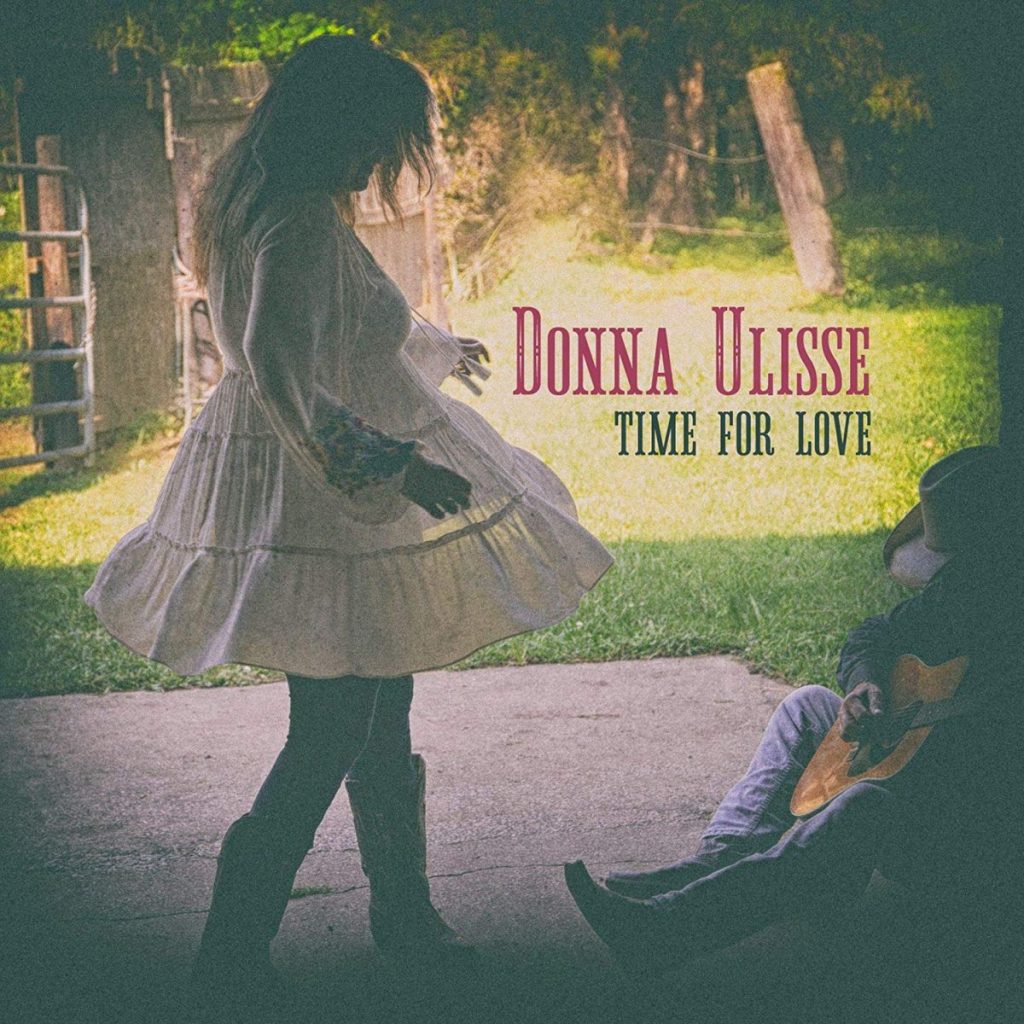 You don't have to be the biggest bluegrass fan in the world to know that when Donna Ulisse enters the studio to make music, she means big business for the genre, but serious bluegrass aficionados are already aware of what her new album Time for Love means. Once again, Ulisse returns to the recording process with a knack for conjuring up pretty grooves as easily as she can sensuous harmonies, both of which are found plentifully in songs like "Red Top Mountain Road," "When I Go All Bluegrass on You" and the showstopper "I'll Never Find Another You."
INSTAGRAM: https://www.instagram.com/donnaulisse/?hl=en
The tracks "Get on Home Boy," "Heart of Rosine" and "When We've Got Time for Love" are produced with a lot of old fashioned country stylizations, but I wouldn't deem them straight up throwbacks to a different period in American musical history. Ulisse likes to mix some flavors of old with new ideas and points of aestheticism not normally employed by artists in her peer group, and though there is plenty of vintage Nashville tucked into the patchwork of these songs' melodies, there's never enough of one particular component present for me to describe any part of Time for Love as being basic or even remotely generic.
Moving past the country influences here, "I'm Not Afraid," "Magazine Rack," "Come to Jesus Moment" an "A Little Less Gone" are all representing as deep a strain of bluegrass as one can find outside of the storied underground in Kentucky and Appalachia. Mainstream country, folk and bluegrass musicians just aren't enjoying the kind of space that Ulisse's band grants her here, and with the aid of producer and Bluegrass Music Hall of Fame member Doyle Lawson, she gets as much room to spread out and occupy the studio with her mammoth voice as is necessary for us to feel everything that she's feeling here.
Donna Ulisse's vocal is my favorite element in Time for Love, and even in songs where it's not necessarily the focal point of the biggest harmonies (such as in "Hi Lonesome," "When I Go All Bluegrass on You" and "My Whole World is Standing Still"), she contributes so much to any given narrative in the tracklist that the music could be interpreted in a completely different fashion were it performed by anyone but her. She's not the only artist in the bluegrass genre making a big splash this fall, but there's no comparing her singing style to anyone else in the game period.
AMAZON: https://www.amazon.com/Time-Love-Donna-Ulisse/dp/B07X5GB77S
When it comes to making killer bluegrass, Donna Ulisse is the girl to go see, as you will find when listening to any of the thirteen songs included on the Doyle Lawson-produced Time for Love. Supported by rigorously disciplined lead vocals and an attention to some details that other performers would simply ignore altogether, Time for Love is a record that demands a lot out of Ulisse only to ironically reward us with some of the most searing content she's ever put on master tape. The bottom line? It's a ten out of ten if you love golden 'grass LPs as much as I do.
Loren Sperry