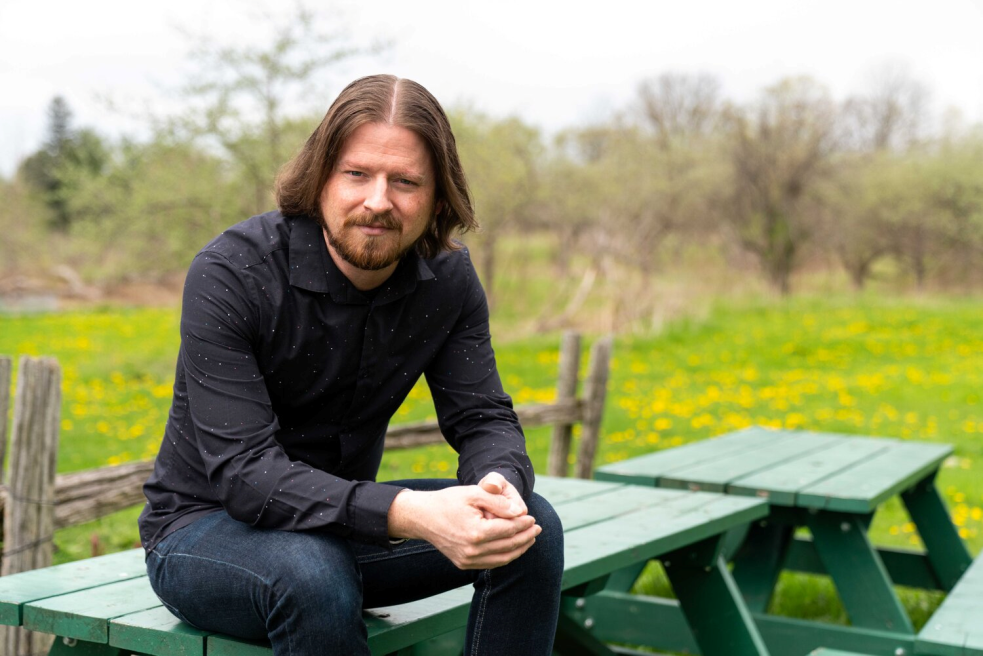 Amidst a backdrop of rollicking strings and a poignant piano's purring melody, Matt Zaddy weaves together one stunning verse after another in his soft-spoken drawl in "A Dear Friend," but what we hear in this track is only one-seventh of the charming content that anyone who picks up Zaddy's new record, Be, will discover this fall. This singer/songwriter brings a wealth of soulful crooning to the table with him in this easygoing LP, and in tracks like "A Dear Friend," he reminds us that you don't have to dish out an elaborate harmony to send inspired chills through an entire audience at once.
The guitar play in Be is breathtaking from start to finish, but I really think that the effervescent fretwork in "The Truth," spinning string melodies in "Little River" and cutting blues wallop in "Busy" are among the best of the entire tracklist. When Zaddy sings, he colorizes every note coming off of the fretboard with a trademark vocal timbre that is both warm and hauntingly raw, and were the harmonies created between his voice and the guitar not as strong as they ultimately are here, I don't know that Be would be the game-changer that it is in this instance.
Zaddy sets himself apart on mic duties in the relaxed blues-bruiser "Greater Things" and "Brighter Days," and I actually think that both of these songs tell us more about his muscularity as a singer than any of the other tracks here do. He's got a knack for conjuring up relatable poetry without descending into a lot of needless enigmas, but more important than this is his defined execution, which adds an emotional context to every verse he spits out. Even in the presence of a power-balladic instrumental backdrop like "A Tiny Spark," his crooning stands out as the centerpiece of every rhythmic beat.
BANDCAMP: https://mattzaddy.bandcamp.com/
As far as production quality is concerned, Be is a very detailed and intricately constructed album, but you can tell that Matt Zaddy was going out of his way to not overthink any of the compositional faceting in these songs. There's a seamless fluidity to "The Truth" and "Brighter Days" that almost lends to the idea of their origins being in an extended jam session between likeminded players, and even in tightly-arranged numbers like "Little River," none of the robotic rigidities of a mainstream pop record are present in the music. These songs are all heart, and that's not something I've been able to say about a lot of compositions this season (let alone an entire tracklist).
I wasn't very familiar with the work of Matt Zaddy before getting an early copy of Be just recently, but I can absolutely understand what all of the critical fuss has been about in the wake of its successful November 1st debut. Be is a provocative, endlessly harmonious effort from a singer/songwriter who isn't trying to be anyone but himself, and while he's still got some room for creative growth, I would be straight up lying if I said that this wasn't one of the better independent albums I've listened to in the last six months.
Loren Sperry