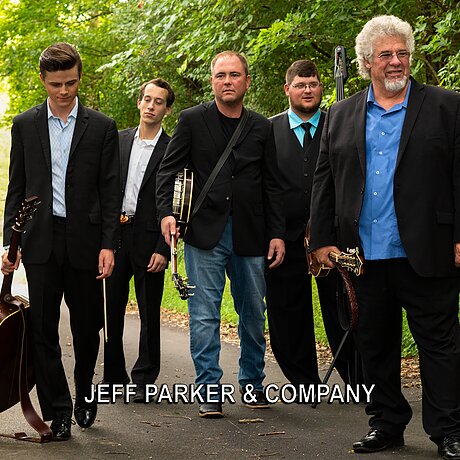 Amid a stampede of strings that comes at us from both directions in "Dixieland or Bust," Jeff Parker sings "On a bus or a train or a big airplane / I'm leaving this city in the dust / You can't stop me now, let the wind blow south / It's Dixieland or bust," and sweeps us away with a bluegrass soundtrack that only he and the likeminded musicians he's teamed up with for Time Has Made a Change can create. Jeff Parker & Company are back with a bang this fall and kicking out some of the sweetest bluegrass jams of the season, and while the pulsating grooves of "Dixieland or Bust" are some of the coolest on the LP, they're just a sample of what this record has to offer listeners.
URL: https://www.jeffparkerandcompany.com/
"Southern Wind," "Carolina Line," "Time Has Made a Change in Me" and "Wrong" are the lyrical superstars of Time Has Made a Change, but in "He Guides My Life," "What About You" and "You Can't Break My Heart," Jeff Parker & Company communicate more through the rhythm of the music than they do any of the actual words. They're in perfect synchronization here, and while the grind of the mandolin and the fiddle can get overwhelmingly relentless in a few spots, the harmonies never sound robotic in nature.
This master mix is excellently put together by Rickey Wasson and Ronnie Stewart, each of whom also lend a hand with vocal harmonies and fiddle parts respectively, and I think that it makes a lot of the melodies in Time Has Made a Change sound more intimate, as one would find in a live performance. Obviously nothing can compare to seeing a fiery bluegrass jam in the flesh, but we basically get the next best thing in the beautiful "While Endless Ages Roll" and "A Memory of You."
Jeff Parker & Company mostly steer clear of experimenting with their sound in this latest album, but I think that their dedication to a traditional bluegrass style is actually something to be admired rather than questioned. This group of players doesn't need to be super inventive to breathe life into "Southern Wind" and "You Can't Break My Heart;" truth be told, these songs are already quite spellbinding because of the enthusiasm of the band, who are clearly as in love with the culture behind this music as they are the actual execution of anything we hear in their new LP.
AIRPLAY DIRECT: https://airplaydirect.com/music/TimeHasMadeAChange/
Fans of bluegrass can depend on Jeff Parker & Company for a very credible listen in their latest album, and if you haven't already examined their work before, I would recommend using Time Has Made a Change as an introduction to their mighty musical catalogue. Parker is the unwavering star of the show, but in his selection of talent here, he demonstrates a knack for assembling a really brilliant troupe capable of hitting all the right notes at once. Hopefully it won't be the last time that they share a studio, because they've got something definitely worth bragging about in this album.
Loren Sperry