The world needs more Pete Yorns: singer/songwriters who actually play instruments, have unique voices (literally and figuratively), and who make good music. A novel concept in a time of more disposable music than ever before, right?
My first exposure to Pete Yorn was his debut album, Musicforthemorningafter, back in 2001. Sprinkled with wonderful songs like Life On A Chain, Strange Condition, and For Nancy, and sporting a raw, lively, jangly mix, the debut record  was equal parts rockin' and melancholy ballads. All the songs were punctuated with Yorn's quirky, yearning vocals that were the special sauce that made this album so good.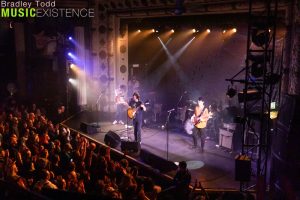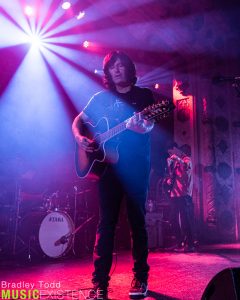 And then I stopped following Pete. I don't really remember why. I don't think it was conscious decision of any sort. Must have just drifted onto other artists/genres. But I recently reconnected with Pete Yorn's music when I heard his fantastic new single, Calm Down, from the recently released album, Caretakers. The song has the classic elements of Yorn's charm, with a fresh sound courtesy of hypnotic keyboard notes that are Stranger Things theme song'esque. The rest of the album shines with varied textures, consistently catchy singalong verses and choruses. The common thread throughout is Yorn's emotional singing. The years between the first album and the new one (six album releases) are definitely my loss. But I'm making up for lost time!
Yorn's Chicago show on November 19th at Chicago's famed Metro was a well attended affair, with an older crowd. The 17 song set spanned Pete's career, a good mix of old and new. The backing band was well oiled and energetic, a good complement to the shaggy haired singer, whose onstage persona is mostly reserved. Yorn rarely strayed from the front mic, and occasionally gave a sly smile…proof that he was enjoying himself. And the crowd sang along to show that they were too.
Michigan's Jason Singer, who goes by the musical moniker, Michigander, opened the show, and impressed with his carefully crafted pop rock that is sophisticated and polished beyond what his years would indicate. Fans of U2, Coldplay…or Pete Yorn (!) would find Michigander's reflective rockers and ballads, poignant vocals, and catchy as fuck choruses, of interest. His recent 5 song EP release, Where Do We Go From Here, delights and is not to be missed.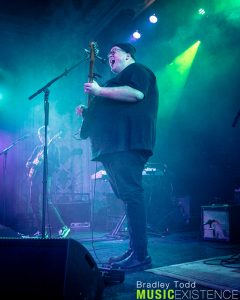 *GALLERIES BELOW SETLIST
Pete Yorn Setlist:
Idols
On Your Side
I Wanna Be The One
Pass Me By
Strange Condition
ECT
Just Another
Halifax
Can't Stop You
Try
Turn Of The Century
Life On A Chain
Crystal Lose You
Sleep Better
Calm Down
A Girl Like You (Encore)
For Nancy
PETE YORN GALLERY:
MICHIGANDER GALLERY: