Toronto's iconic Horseshoe Tavern was in full swing on Wednesday night when homegrown talent Ruby Waters hit the stage for her first headlining gig since releasing her debut EP Almost Naked. Waters and over 400 of her fans packed into the back of the legendary Toronto venue, where she was able to give an intimate yet energetic performance. Having just gotten off the road opening up for fellow Canadian City and Colour, Waters was given a warm welcome home and even had fans arriving at the Horseshoe nice and early to get a coveted spot up front.
Waters' friends, family and fans weren't the only notable attendees in the crowd on Wednesday night, with other Toronto based musicians and industry representatives coming to scope out what the hype was all about. Waters certainly didn't disappoint, as she left everything and more on stage.
The night began with opener Ten Kills The Pack, whose strong acoustic set and witty banter warmed up the crowd perfectly before Waters hit the stage with an unusual but powerful opening number. Beginning with a yet to be released track, her opener was slow and melodic, allowing herself to showcase her powerhouse vocals and impressive song writing skills. From there she jumped into "Last Cigarette", a single released earlier this year and co-written by Serena Ryder.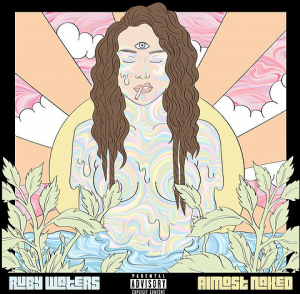 The rest of the evening was to present the remainder of her EP with songs like "Honey" and "Supernatural", showing off her unique raspy vocal flare that falls somewhere between a female Axl Rose or Kurt Cobain, with a hint of 90's R&B. Needless to say Ruby Waters doesn't fit into a typical genre, and music lovers from across all walks of life would most likely find one of her songs to enjoy.
She concluded the evening with a stripped back rendition of Cage The Elephant's "Ain't No Rest for the Wicked" before ending with her most recent single "Sweet Sublime".  The evening was a perfect opportunity to showcase the newest tracks off her EP, but the live show brought out something even more special. Her EP is good, and you should definitely check it out, but her live show is what makes her stand out. Throughout every track Ruby Waters dramatically submits herself to the music, pushing the limits for every song. Her raspy vocal technique is something that isn't seen often, making her stand out amongst other emerging stars in this ever-challenging industry.
Check out Ruby Waters' New EP Almost Naked Here