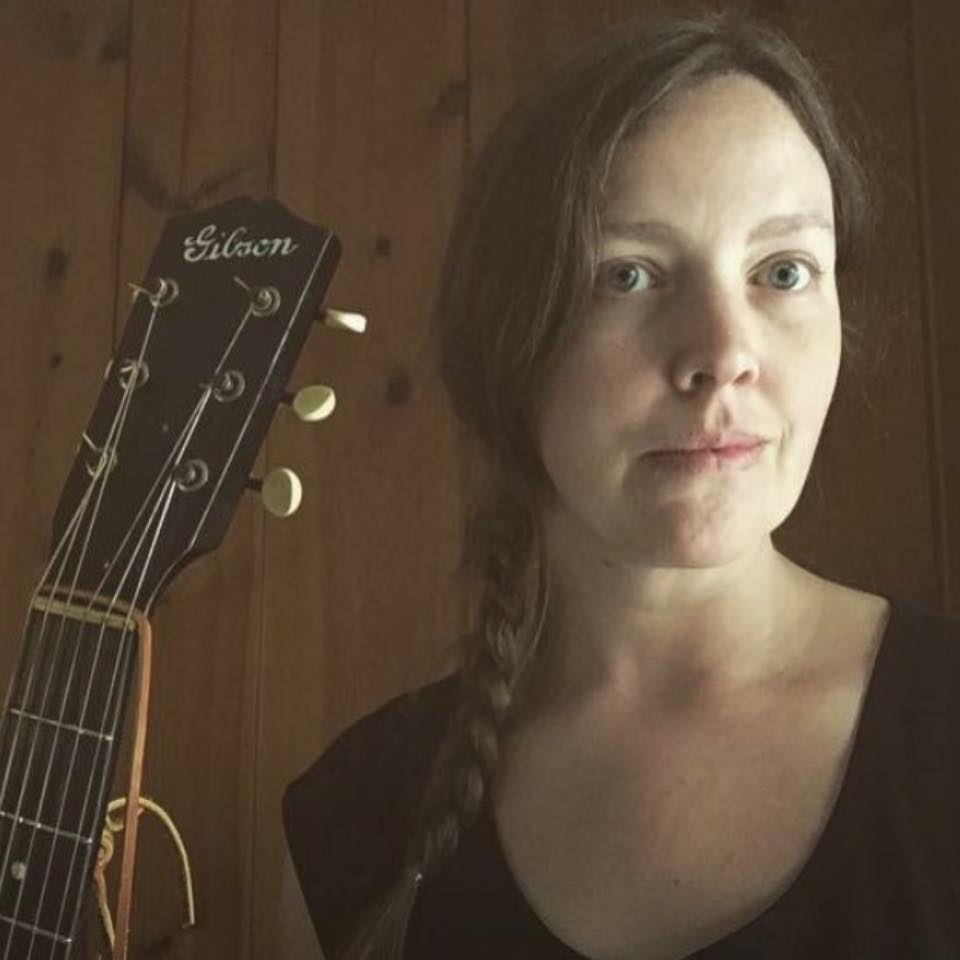 A ghostly harmony comes sliding out of the silence in the title track of Sarah Lee Langford's Two Hearted Rounder as though it were rising from the ashes of a long-forgotten American songbook. Spackled in twang and saturated with self-aware lyrics from Ms. Langford, "Two Hearted Rounder" sets the tone for the next nine songs that follow it perfectly, but don't be fooled by its deceptively simple swing; what comes next in "Painted Lady" and the quiet honky tonk of "Bar Stool" is anything but rhythmically muted. Langford showcases her talents without stretching her skills too thin in this stellar debut, and aside from a couple of aesthetical hiccups here and there, it counts as a solid offering for folk, country and Americana fans the same.
BANDCAMP: https://sarahleelangford.bandcamp.com/album/two-hearted-rounder
"What Came First" is the shortest song on the record at a moderate two-minutes and change, but its biting poetry makes it feel like a larger than life ballad from a composer who knows a thing or two about the human condition. "Coattails" is a lot more ambitious a piece, and while it doesn't have quite as much of a punch as "Growing Up" does, the two are inseparable neighbors in this tracklist that I wouldn't have rearranged for anything. Two Hearted Rounder flows like a concept album, but rather than being riddled with pomp and bombast, it's as casual a listen as an anthology disc of greatest hits would be (which, in reality, is pretty hard to pull off in a virgin LP).
The sparkling twang of "Watch Me" supplies us with one of Sarah Lee Langford's best moments in this first studio album, and though they're stylistic counterparts in all of the areas that matter the most, the song segues directly into "Keep Your Diamonds" without skipping a beat. "Big Women" is undeniably single-worthy and a great look at Langford's ability to balance the traditional with the tenaciously modern, and personally I think that it could have closed out the tracklist here even better than "Sing My Own Love Song" does. When I first heard Two Hearted Rounder in its entirety, I couldn't decide whether it was a true country LP or a strange folk/rock experiment with a red, white and blue heart, but I've come to the conclusion that it's neither. This is Americana, as straightforward and pure as it comes, and most anyone who loves the culture should find something to appreciate about this record's material.
AMAZON: https://www.amazon.com/Two-Hearted-Rounder-Sarah-Langford/dp/B07XL6Y1ST
In the almost six-minute long opus "Sing My Own Love Song," Sarah Lee Langford brings us right back to where we started in the title track of her debut album, only adding a lot of vocal panache to the front of the mix as to ensure this tour de force ends on an especially high note. Her confidence is contagious here, as is her passion for play, but to say that it's the only instance where she delivers a treasured performance in Two Hearted Rounder would be flat-out inaccurate. At its core, Two Hearted Rounder is a powerful presentation that will no doubt prepare the indie folk world for the music this incredibly gifted woman has to share.
Loren Sperry