Most bands don't make it twenty-five years. Most bands don't make it past the garage, or out of their hometown. Some of the lucky ones might get a recording contract or maybe a hit on the radio, but the margin of success musicians have is so slim that one song can make or break an artist's career. Twenty-five years after starting a band while attending the University of Dundee, Snow Patrol is still touring the world, winning awards and making new music. With 2019 being the group's 25th anniversary, the band decided to take a retrospective look back at their catalogue of music and redefine the classics that they're known for. Music Existence spoke to lead singer Gary Lightbody about the significance of Snow Patrol, the new album and what's next for the band that already has such a legacy.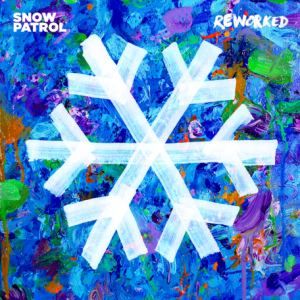 The new album Reworked which was released today, takes a look back at the history of Snow Patrol presenting their classic hits with a new and buoyant approach. Despite being well aware of the band's approaching 25th anniversary, Snow Patrol spent the last 18 months riding the wave of their last album Wildness. Released last year, Wildness was the band's seventh studio album and was their triumph return after a seven-year break. "We didn't have any plans for 2019 other than finish the Wildness Tour which finished in Southeast Asia earlier on this year. We knew the 25th anniversary was coming and we kind of planned a Reworked Tour of the UK and Ireland, and we thought maybe it would be a nice idea to revisit some of the old tracks."
Originally the concept involved acoustic tracks of their biggest hits, but piano and rhythm guitar player Johnny McDaid suggested the songs come out more obscure. Snow Patrol took risks while reworking these songs and decided to leave the comfort of a recording studio while making this album. "Over the last year or so on the Wildness Tour we've been recording what turned into the Reworked album. In hotel rooms and dressing rooms and any places we could find to record. Maybe 100 different cities around the world …. yeah it was the first time we'd done it outside of a studio environment."
While some songs still hold onto the original sound and aesthetic as their predecessor, others have evolved into something new. With their cult classic "Chasing Cars" recently being named the highest played song on UK radio in the 21st Century, the band kept it as similar as possible yet still wanted to explore around as much as they could. "The new version of Empress for example turned out sort of like an electro minimalist kind of thing. The new version of Called Out In The Dark or Take Back The City has perhaps more movement than the original versions. You know, you could maybe even dance to some of these. Maybe! Maybe if you're feeling good."
"You can hear creaking of chairs and fingers on strings, and it feels like a record that when you're listening to it, you're in the room with us playing it. That's the type of record you want to make when you're doing something like this."
The new release may focus on songs of the past, but fans will be surprised to hear three new songs on the album as well. One of the new songs includes "Time Won't Go Slowly", the soft and melodic tune with both jazz and R&B like elements. In a previous interview Lightbody described the song as a Frank Ocean and Frank Sinatra fusion track, and he couldn't have been more correct. Laughing, Lightbody explains, "I'm not sure I'd die on my shields for that explanation, but it was certainly Frank Ocean. I'm obsessed! I'm totally obsessed, I have been for years and I think he's an absolute genius….. and I'm not suggesting that it does sound like a Frank Ocean song but that's the intention behind it."
It's been 25 years, 17 million albums sold and 1 billion global streams across the internet. They have broken UK radio records with "Chasing Cars" and have cemented themselves as Northern Ireland's most important musical export. Snow Patrol's latest album not only showcases their impressive history, but also their continued evolution as impressive songwriters. Their creative and sonic expression shows no sign of slowing down anytime soon and will be celebrated this winter on tour around the UK and Ireland.
SNOW PATROL Online: Website | Instagram | Facebook | Twitter
SNOW PATROL Live:
Nov 13 – Cardiff, UK @ Motorpoint Arena Cardiff
Nov 14 – Plymouth, UK @ Plymouth Pavilions
Nov 16 – Oxford, UK @ New Theatre Oxford
Nov 17 – Llandudno, UK @ Venue Cymru
Nov 19 – Nottingham, UK @ Royal Concert Hall
Nov 20 – London, UK @ Royal Albert Hall
Nov 21 – Ipswich, UK @ Regent Theatre
Nov 23 – Leicester, UK @ De Montfort Hall
Nov 24 – Brighton, UK @ The Brighton Centre
Nov 26 – Dublin, Ireland @ Olympia Theatre
Nov 28 – Belfast, UK @ Waterfront Hall
Dec 1 – Manchester, UK @ O2 Apollo
Dec 2 – Edinburgh, UK @ Usher Hall
Dec 5 – London, UK @ Royal Albert Hall