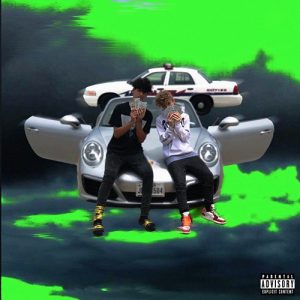 Luclover has always had musical talent in his bones, but that asset was not yet initially fostered. The Texas-based Moroccan rapper instead advanced as an aspiring basketball player, a path shaped through both traditional and at-home lessons. By early 2019, however, his drive for basketball had waned, and music would be his second catalyst toward a consistent passion. Thus, his parents promptly assisted him in assembling a home studio, with which he continues to record.
Following the success of his debut single, "999" (represented by a swift 70 thousand cumulative SoundCloud streams), Luclover has returned with current single "Her Loss," once again featuring a guest spot by fellow Houston hip hop artist DMXN. The single has already been well received in regularly-read digital publications such as Jamsphere, Epicheroes, and Hood Critic Magazine.
Although more on the conventional influence scope than the previous single, "Her Loss" manages to shine in its straightforward melodic sequence. The bass factor is especially resonant, accentuating the song's main progression, all the while the vocal tonalities of Luclover and DMXN similarly blend well. Even with both rappers being in early adolescence, with much still in store on the grounds of musical and personal horizons, this collaboration between two emerging artists proves exceptional and certainly has the potential to thrive.
Luclover Socials: