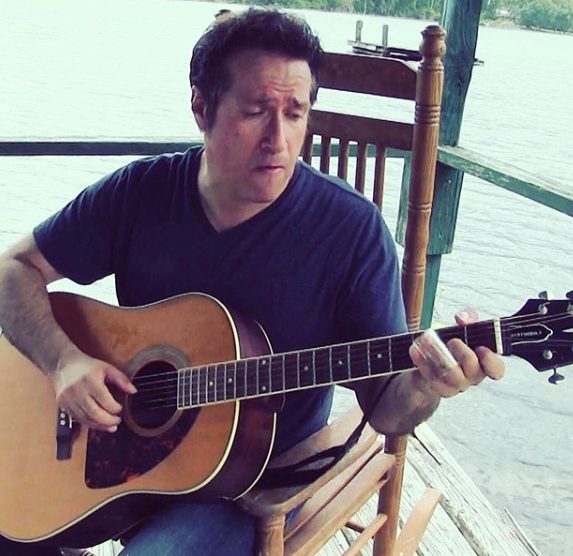 Most every great blues album unpacks a lot of emotions inside of its tracklist, and in this way, Alex Lopez's Yours Truly, Me… is no different than most of its historical brethren. Where Lopez sets himself apart in this record isn't in his approach, but in his means of expression – in songs like "I Will Miss You," the verses are only telling us half of the story. The other half is told through the conflicted grooves, soulful strings and smoky keyboard melodies that dot the landscape of this sprawling sonic effort as well as those in "All I Really Want Is You," "I'm a Working Man" and "Chase My Blues Away." In Yours Truly, Me…, we find a man possessed by his love for everything blues, and if you've grown up with the genre's most iconic sounds in the background, you're going to think exactly what I did about its twelve terribly addictive songs. Alex Lopez has outdone himself with this latest LP, which is helping to seize a lot of the spotlight that has evaded his work in the past.
INSTAGRAM: https://www.instagram.com/alexlopez_music/
Yours Truly, Me… has the feel of a detailed stage play in that it's broken into three distinct acts. The first, consisting of the playful "Woe Is Me," a slow cover of the ZZ Top stable "Tush" and the heartland rock-esque "Take Me Back Home (Redux)," is the most free-spirited of the three, giving itself over to an almost countrified sway more often than it does an old school blues groove. Act two gets started with "I'm a Working Man" and the stomp of its blunt beats, segues to the jittery "I'm a Losing It (Redux)" and finally picks up the pieces with a mischievous ballad in the form of "I Love You Blues (Redux)," and its evil twin, the fun-loving "I Can't Stop (Redux)." Alex Lopez finally lets his hair down in the third act with the cathartic "I Will Miss You," the honest "Chase My Blues Away," the rather obtuse "All I Really Want Is You" and a lovely duet in "Sinful," but it isn't until the epilogue of "Cheating Blues (Redux)" that the full weight of the last eleven songs begins to totally sink in.
I-TUNES: https://music.apple.com/us/album/yours-truly-me/1469262189
The rigidity of the rhythm in this record forces us to engage with its most primeval of passions much like a free jazz LP would, and while it takes a few listens to fully grasp the depth of Yours Truly, Me…'s best jams, it's a hard album to ignore once you've come to understand its genius. I doubt that Alex Lopez is going to win over every critic with his latest release, but for what I desire in a blues record, this is a ten out of ten affair that was seemingly tailor-made for connoisseurs of the genre. If I were a gambling man, I'd wager a lot on this being a sneak preview of what we're going to be hearing a lot more of in the 2020s from Lopez, but if this were to be his last studio recording, it would probably rank as his very best.
Loren Sperry