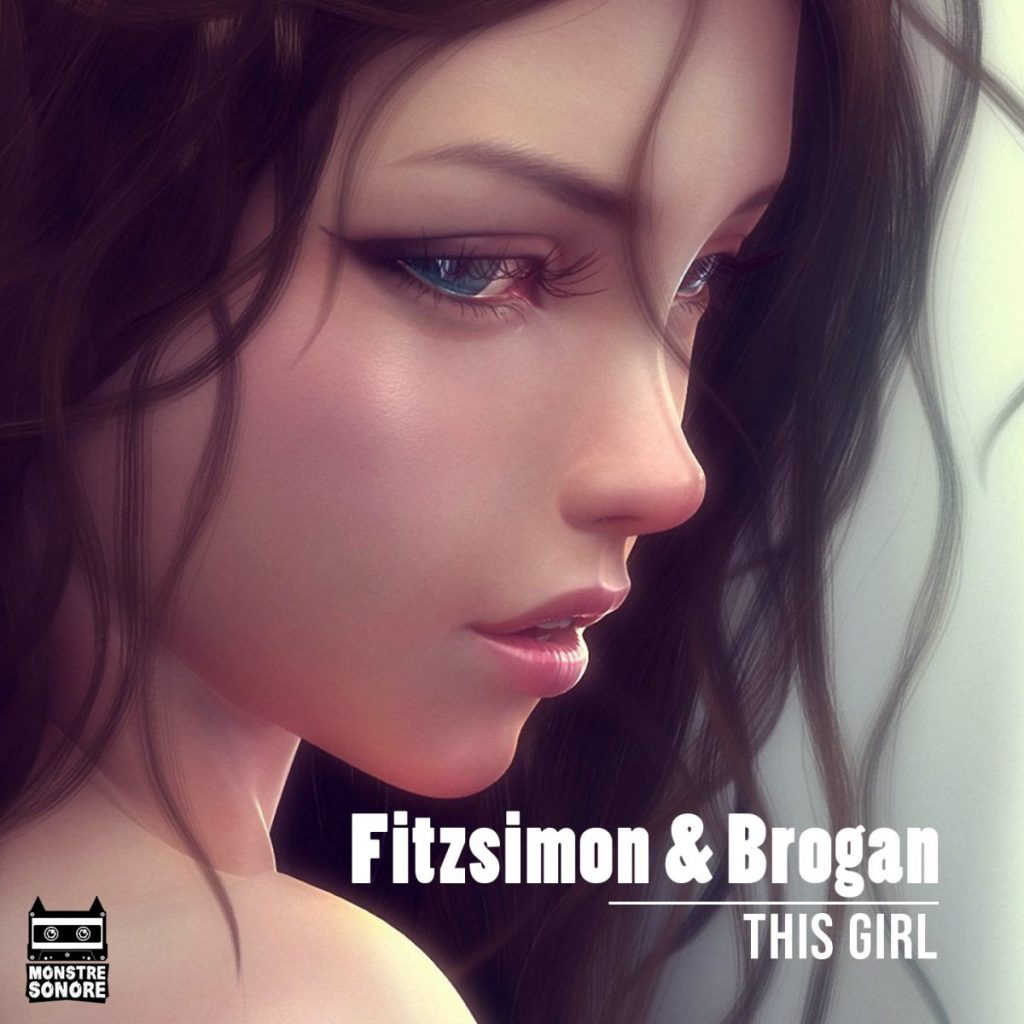 Fitzsimon and Brogan are a pop-rock duo based in London. After two successful albums, featuring celebrity guest musicians such as Dave Bronze, Tobias Boshell, and The Art Of Noise, they are back with a new release, a fifteen-tracks LP called The Girl Who Shouted Love at the Heart of the World.
The album is a well-structured balance between classic pop-rock sounds and more modern approaches. Think "Beatles meet The Rolling Stones", but with a contemporary pop touch.  The fifteen tracks forming the album prove Fitzsimon to be a savvy songwriter and Brogan a great multi-instrumentalist and engineer. The structure of each track is well-planned, offering the listener a layered architecture that delivers incredible emotional depth.
Tracks like "This is Love," "Bliss," or "Screamersville" are catchy pop-rock tunes that bring you back to the Nineties, with a certain high school feel. Other tracks, like "Swoon," make us walk on darker territories, with a bluesy atmosphere that soon resolves into happier and lighter choruses. The album features also a sweet and genuine acoustic hit, the title track, that works as a perfect closure.
One of the most interesting tracks is certainly the eighth one, "This Girl:" a rock-infused ballad led by an upbeat guitar, about a girl who finally finds the love she deserves.  "This Girl" is a great example of how layered Fitzsimon & Brogan's songwriting and production can be. Nowadays we are getting more and more accustomed to heartless electronic productions that sound great but can feel rather dull. As involving and heartfelt as it is, "This Girl" is a beautiful exception in this landscape.
This simple, yet heart-warming love song is the positive boost you will need whenever you feel down and out. It is funky, yet sweet, slightly recalling The Rembrandts and their feel-good pop-rock anthems.
Some deep vocals and a classic four-piece band arrangement make This Girl an easy-listening but very involving track. Its lyrics are quite relatable too, as we all have felt such a sudden, deep feeling for someone, especially in our youth.
For any listener born before 1993, this song is a nostalgia-infused, feel-good track. Yet also young listeners will appreciate the openness and the brightness of the lyrics and the production. We can't wait for Fitzsimon and Brogan to release their fourth album. We are curious to hear what direction their music will take next time!
-Stella Nicole