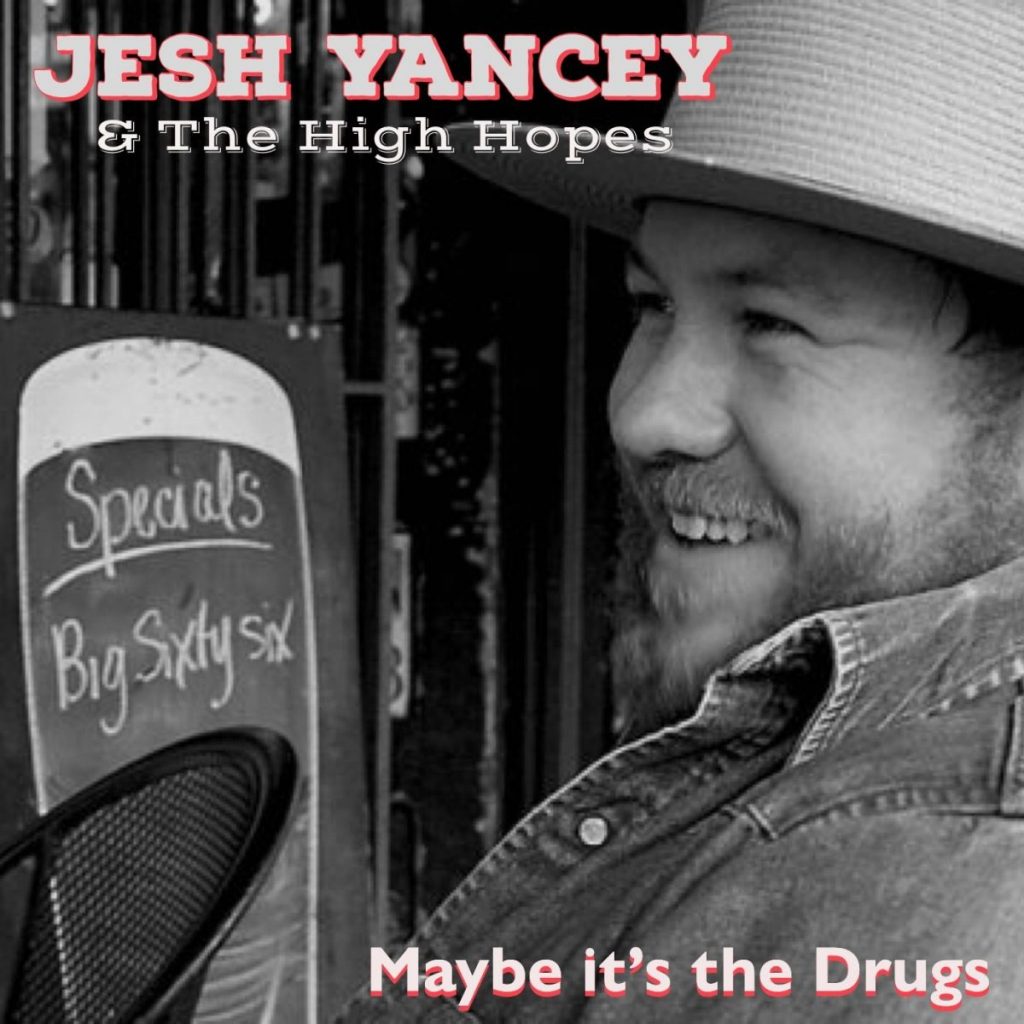 Jesh Yancey is piling the bluesy grit, countrified swing and rock n' roll tenacity on pretty thick in his record Maybe It's The Drugs, but one thing he's stopping short of in this all-new, five-track slab of Americana is overindulgence. In songs like "Ridin' High" and "When in Rome," Yancey exhibits a compositional self-control that has been wholly missing from the output we've heard out of his peers both north and south of the Mason-Dixon line lately, and even in multilayered numbers like the title track, his command of the tightly-arranged string melodies is second to none in or outside of his scene. He's burning off heavy-handed riffs like they're going out of style in Maybe It's The Drugs, and for those of us who love a hard-edged blues pummel, it doesn't get much better than this.
SOUNDCLOUD:
As inviting as the instrumentation is in "My Little Soul and Me" and "In a Pinch," it's Yancey's provocative poetry that serves as the true star of this show. He's full of confidence in every instance here; whether he's crooning as if his life were on the line in the title track or cutting into a bucolic beat with a sizzling serenade that is as sterling as the harmonica tune adorning it is, he's got a swagger that doesn't stop.
Maybe It's The Drugs is a stoned confessional painted red, white and blue, its hypnotic, ultra-unrefined harmonies have a way of getting even the most discriminating of audiophiles high on the spot. Simply put, it's a fantastic addition to his discography and a wonderful listen for fans of country, blues and the rough and tumble rock that exists in the space between.
Loren Sperry