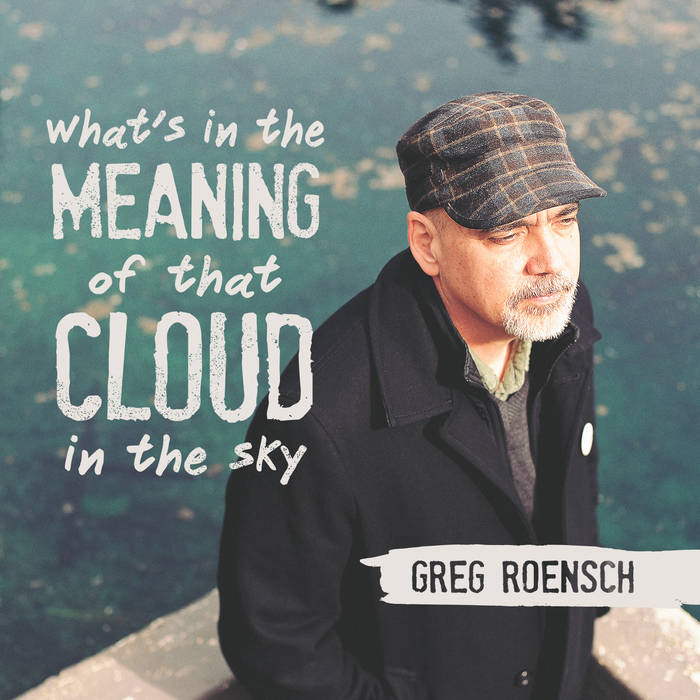 A confident beat melts into a mild organ melody in the opening bars of Greg Roensch's "Don't Forget to Pack Your Hand Grenade," one of the four songs on his new self-titled EP (all of which, I should add, can be found on What's in the Meaning of That Cloud in the Sky), and what the two components will unfurl beside a funky lead vocal in the next three and a half minutes can only be described as unbelievably gripping. The grooves are mammoth, the harmonies stained with a carefree swagger, and the verses just as ripping as the rhythm that allows for their discharge, but they're only a creative drop in the bucket when juxtaposed with the other treasures in this stately extended play.
Not unlike "Don't Forget to Pack Your Hand Grenade," "Grasshopper" is stylized around a very sensuous percussive thrust, but in this case, it's more pendulous than it is subtly aggressive. The strings claw their way through the master mix as if to demand a reaction from us equal to whatever the velvety vocals are stoking, and even as the track starts to drift into cerebral neo-psychedelic territory, there's not a stitch of unnecessary audio inserted among the substance of the song.
"Grasshopper" might be the most profoundly communicative track on this EP, but it's hardly avant-garde in nature. Its beats are supported by a familiar pop formula that reappears in a slightly different shade of green during "Celluloid Dream," and though the latter composition focuses on an implied rhythm instead of a straightforward drum part, the plodding cadence of the verses is searing nonetheless. Roensch seems intent on using every tool at his disposal in this latest record, and that's something that sets his sound apart from virtually everyone else in his class (and specifically, the cutthroat California scene that spawned him).
BANDCAMP: https://gregroensch.bandcamp.com/album/greg-roensch-ep
I think that "Tell It Like It Is" is the crown jewel of both the Greg Roensch EP and What's in the Meaning of That Cloud in the Sky (which borrows its title from a line in the song), and it definitely gives the audience a general breakdown of who this artist is at his core. I see Roensch as more of a singer/songwriter than I do a pop experimentalist, but what you call him is ultimately irrelevant when he starts to croon in any of the four tracks that this record boasts with pride.
There are a lot of really credible songwriters making powerful music at the moment, as far as the Bay Area is concerned, I think that this guy's most recent release is a compilation of color and creativity that would be tough for even the most accomplished of players to compete with. The American underground is producing some superbly interesting music right now, and if you're into smart, balladic melodies that challenge the status quo more than they conform to it, Greg Roensch is a huge breakthrough for its well-spoken mastermind, and more importantly, the listeners who have been waiting to hear something of its caliber for a long time now.
Loren Sperry