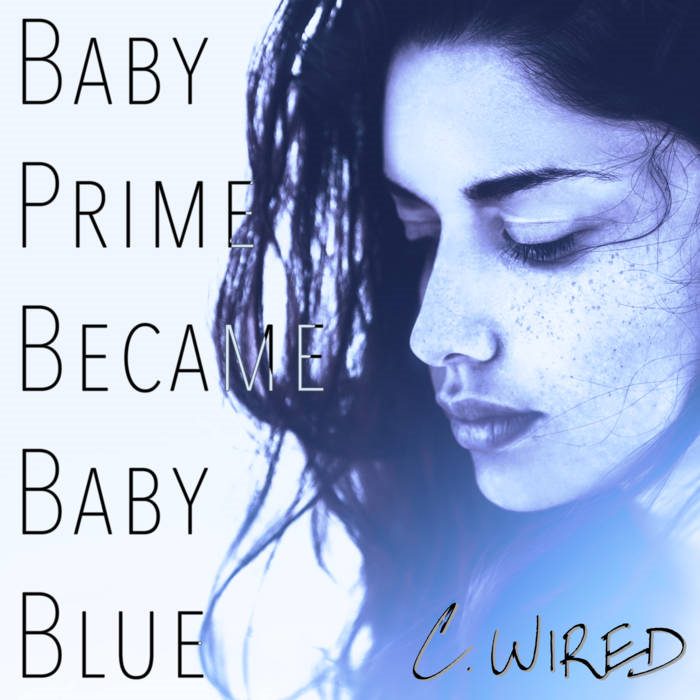 Through the misty fog that precludes its first few notes, a gently-picked acoustic guitar clears a path for the throaty lead vocal of the one and only C-wired in Cwiredband's new single "Baby Prime Became Baby Blue," and as the next four minutes of play come to pass, we'll see its strings conjure up an all-out hurricane of harmonies with the acclaimed singer in what can only be described as a moving listening experience for melody-lovers everywhere. The tones are as rich as champagne, the textures of the instruments as gilded as the poetry that our vocalist is dispensing is, and even as the tempo pendulously pulls us forward into the kaleidoscopic wall of sonic wonderment, there's never a moment where we feel underwhelmed by everything that this single has to offer.
C-wired's voice is an angelic force to be reckoned with in this song, and despite the epic impasse when we come into the 2-minute mark and find a sultry guitar solo waiting to embrace us like a long-lost friend who has returned to the fold once again, it's still his verse that lingers in our minds more than anything else.
BANDCAMP: https://cwiredband.bandcamp.com/track/baby-prime-became-baby-blue
This is a vocal showcase if there ever was one for Cwiredband, and although I would stop short of saying that it's their most on-point single to see widespread release thus far, it is unquestionably an evolved look from what we heard in last year's much-talked about Angel Circuit Engaged extended play.
Whether you've heard the music of Cwiredband prior to now or not should be irrelevant when you consider acquiring "Baby Prime Became Baby Blue;" if you're a fan of sublimely surreal vocal work that's been skewed with an exquisite string harmony, the odds are more favorable than not that you're going to find something to love about this sweeping addition to the C-wired catalogue of hits and heroic riff anthems. This is obviously more on the balladic side than most of the content that served as the cornerstone songcraft of Angel Circuit Engaged and Omega was, but for all that it lacks in chest-beating intensity, "Baby Prime Became Baby Blue" more than compensates in the form of sheer elegance, and moreover, a sterling melodic prowess.
Loren Sperry