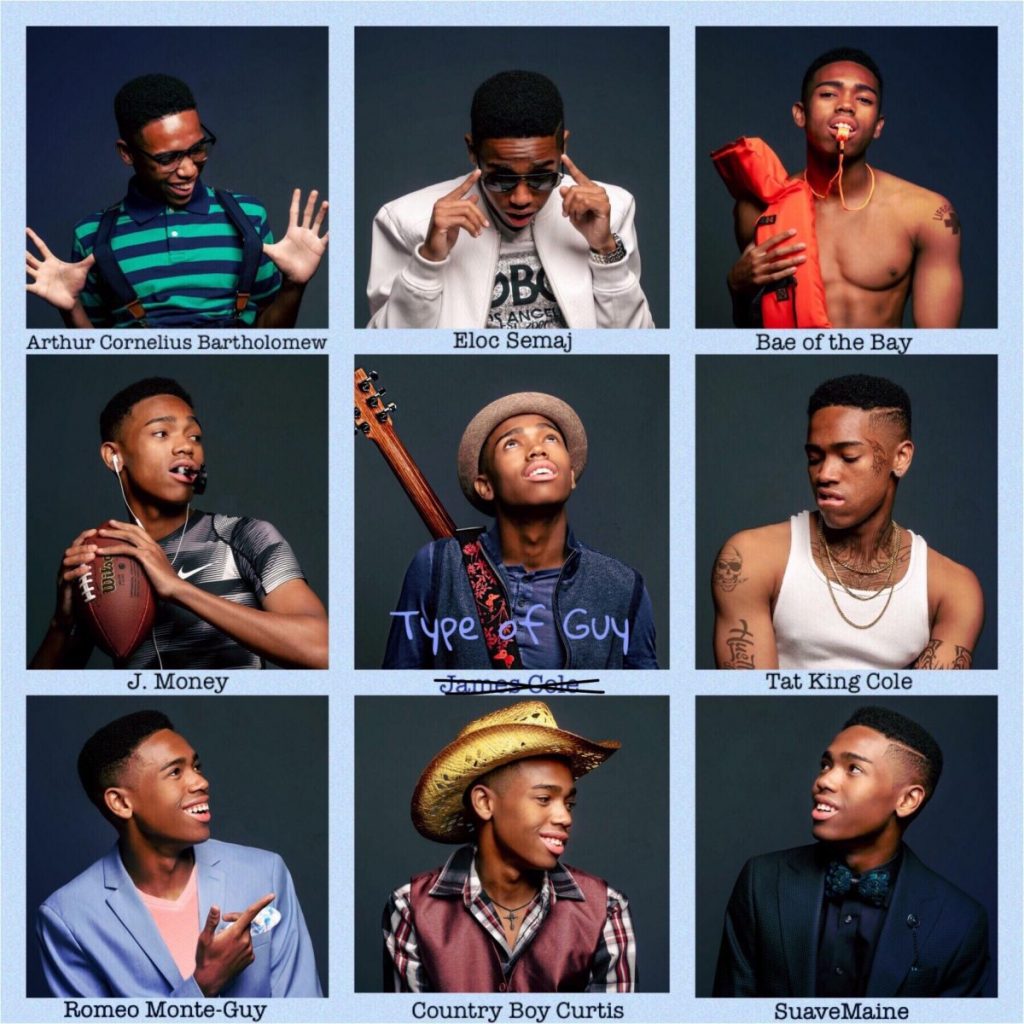 If there's one artist that alternative hip-hop and R&B fans need to be following right now, it is James Cole. Cole's anti-commercial hybrid of harmony-based rapping and swaggering R&B grooving doesn't come as the result of any pandering to the masses, nor does it sound as though it's a product of some ongoing movement within the underground right now; in songs like his new single "Type of Guy," he's amalgamating influences that range from pop to rock to worldbeat and beyond, all the while sounding as natural as a summer sunset. I've been hooked on "Type of Guy" since receiving a pre-release copy just recently, and after you give it an uninterrupted spin, I have a feeling that you're going to share my sentiments with regard to its lead singer.
URL: https://www.jamescolelive.com/
There's no filler in this single, and I can't remember the last time that I was able to say that about a track from an artist who hasn't even recorded an LP yet. The construction of "Type of Guy" leaves a few spots in the song feeling rather barren, but the understated design doesn't come off as lacking in substance at all. On the contrary, I think that the minimal-impact melodies reflect all of the vulnerability that Cole so clearly has in his heart when he's singing in this single. It's a little surreal, but by now I think that we should anticipate hearing as much out of a James Cole track –whether it be a soulful ballad, a clubbish bruiser or otherwise.
With a voice like his, Cole doesn't have to be remarkably blunt to make a big statement with his music, but it is an added bonus that he's as good a poet as he is. These lyrics don't assault us with verse after verse of abusive language, sexual innuendos or violent imagery; they offer us a little comfort, a lot of relatability, and just the right amount of pizazz in the form of a rhythmic rhyme from our leading man that can get stuck in any pop aficionado's head after only a single listen. "Type of Guy" isn't breaking any new ground, but it's still a bit of a treasure amongst all of the predictably trashy fodder that it's going up against on the charts this August.
YOU TUBE:
Intelligent poetry and a percussion-created chill-factor are only two ingredients in the multifaceted cocktail that James Cole has mixed up for us in the studio this season, and if you want to learn for yourself what all of the buzz has been about, I would point you to "Type of Guy," which drops in record stores this upcoming August 23rd. "Type of Guy" is late night R&B flanked with an indie rock edginess that can get the party started even at moderate volumes, and it may well be the song to finally break this young songwriter's sound into the mainstream market. He's got all the makings of a star, and with just a little more of a boost from his growing fan base, his music is going to find a much larger audience than it currently enjoys.
Mindy McCall