New York Indie-Rock Recording Artist FRANK PALANGI has released the official music video for his single, "Set Me Free." Directed and Edited by Cameron Gallagher, "Set Me Free" is the title single off of his self-produced / mixed EP.
"This felt like the next step with my budget – mixing and producing skills on the EP to do myself for the 1st time after working with Brian Craddock from Daughtry on the first single Break These Chains. Taking a chance I have to admit it was a bit scary with taking on everything ahah." – Frank Palangi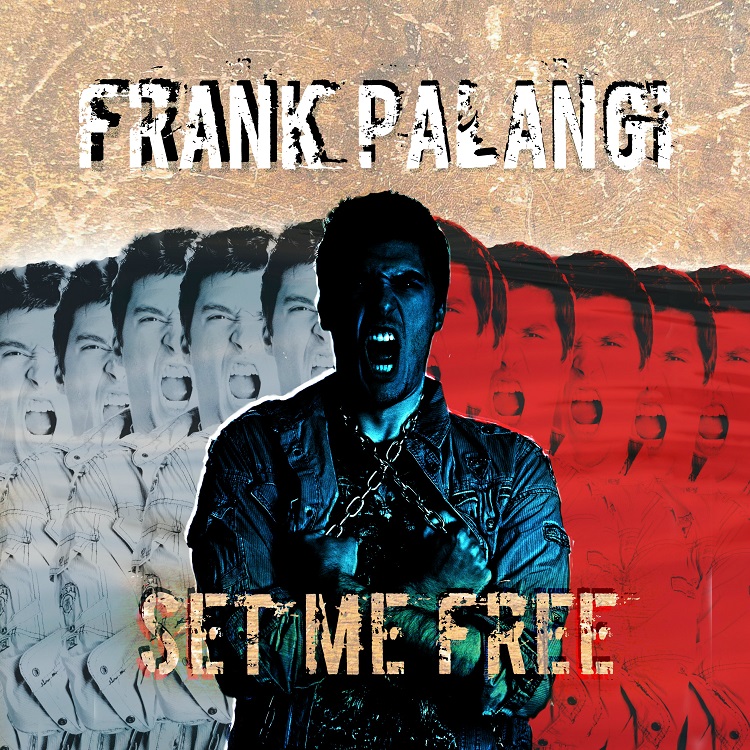 Track List:
1. Set Me Free
2. Break These Chains
3. Rise
4. Working Man
5. Live it Up
6. Set Me Free (Acoustic)
Download / Stream Set Me Free Online:
iTunes | Spotify | Amazon | Googleplay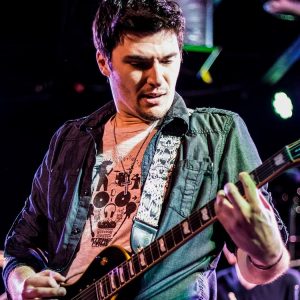 Singer | Songwriter | Guitarist | Musician | Rocker – Home grown New York Indie-Rock Recording Artist. Frank Palangi fuels a refreshing positive outlook with his quote "NO PLAN B" that acts as his mission. Serving up a feeding frenzy of edgy heavy guitars, deep n gritty vocals and a modern yet post grunge – old school rock tone. Starting out after leaving high school with a solid support system backing, Frank's dream of music began a few years later on a path that led to the 2011 debut self-titled Frank Palangi EP. Influenced by bands from the 80's (Metallica, Ozzy, Def Leppard, Megadeth), 90's (Creed, Godsmack, 3 Doors Down), 2000's (Daughtry, Three Days Grace, Shinedown), he sculpted his musical motifs in the music mecca Nashville, TN. Leading up after with the I Am Ready EP – Set Me Free EP and an upcoming untitled 4th EP, working with various industry producers and national act band members from Day of Fire – Pillar – Kelly Clarkson – Daughry and Saving Abel. Frank isn't the stereotypical rocker with the rocknroll lifestyle you may think they are viewed as. From early childhood he learned to adapt to his chronic medical illnesses that impacted his decisions in his everyday life. Turning it all around, he used it to bring his dreams into reality saying "I have no Plan B backing down on my dreams."
With Palangi's self promotion, dedication, and determination to his craft, his energetic live performances steadily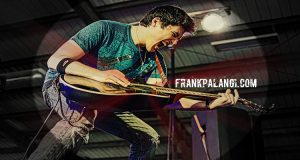 grew his fanbase with online social media support. Frank has kicked down doors landing opening slots in North East Region with major performers such as: 3 Doors Down, Red Sun Rising, Buckcherry, Candlebox, Aaron Lewis (Staind), Starset, Kip Winger, Jack Russell's Great White, Lacey Sturm (Flyleaf), FUEL / Marcy Playground, TRAPT with Smile Empty Soul / Candlelight Red / Veer Union, Powerman 5000 with HEDPE, Stars Go Dim, Young Guns, HURT, Jess Malin (D-Generation), and indie acts Moriah Formica (The Voice), IM5, Spiritual Rez, Prospect Hill, Bad Axis, Hindenberg, Sirsy, Deluka, Silversyde along with winning a slot in Upstate NY with the Rocknderby Festival featuring Megedeth, Shinedown, Dokken, Like A Storm, Coheed and Cambria, and The Uproar Festival featuring Alice in Chains / Jane's Addiction.
Connect with FRANK PALANGI:
Official | Facebook | Twitter | Instagram