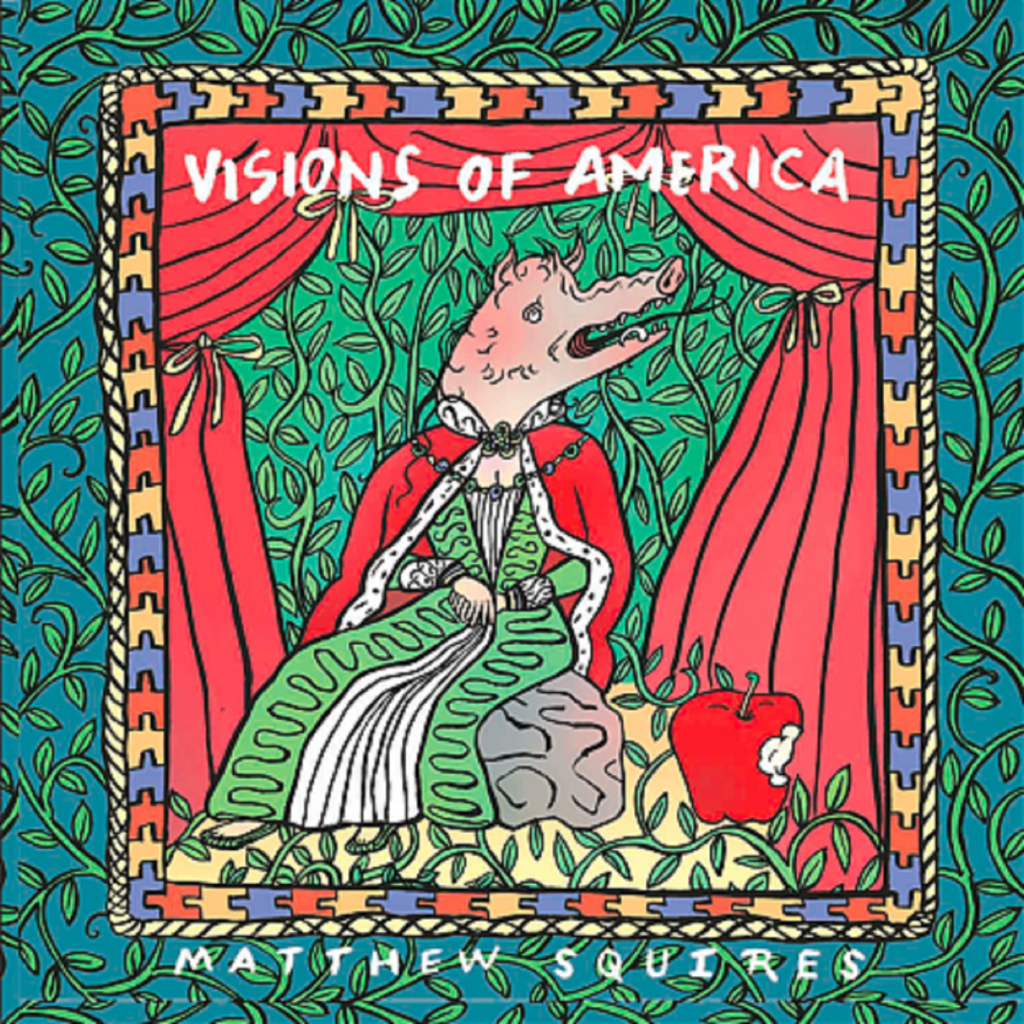 Ethereal strings and angelic vocal harmonies dance in exquisite synchronicity before devolving into a chaotic cyclone of atonal noise in Matthew Squires' "The Sentinel," but where some would deem his mashup of lo-fi grit and minimalist melodies as too experimental for mainstream consumption, others (myself included) haven't been able to get enough of the moxie contained in tracks like this one and the eight that join it on Squires' new record Visions of America this summer. In Visions of America, literate lyrical narratives are countered with elusive but striking instrumentation that is equal parts psychedelic pop and new world alternative folk, together creating a cocktail of required listening for audiophiles everywhere this month.
URL: https://www.matthewsquiresmusic.com/
The guitar is as much of a star in Matthew Squires' latest record as Squires himself is, and one needn't look much further than the strutting "Joke Song" to know exactly what I mean. In "Joke Song" and the texturally expressive "Silence, Now!," the strings provide us with an endless amount of emotional context, effectively making the words so much more relatable than they would have been otherwise. The same can be said for "American Fever Dream" and "Perfect Eye," both of which boast gilded guitar parts that justify picking up Visions of America this September all by themselves.
On the production side, this LP is mixed with a tangible physicality that definitely contributes to the weightiness of the instrumental might heard in the title track and "Strange Day," and though "Fire Song" could have used a little less embellishment on its vocal component, I think I can appreciate what Squires was trying to do with the track. In allowing for some overindulgence in "Fire Song," he's able to keep the second half of Visions of America from feeling too barren and cold for us to look beyond its grainy exterior. It's not necessary, but in the grander scheme of things, it's not significantly excessive, either.
Personally I think that Squires sounds a lot more exposed in this material than he ever has before, and save for a couple of songs on Tambaleo, there's a case to be made that the title track, "American Fever Dream" and "Lonesome" are some of the deepest compositions that he's recorded in his career thus far. He's being himself with us in every way that an artist can be in this capacity, and in a summer that has seen more than its fair share of plasticity, to call his new album anything less than phenomenal would be an understatement of epic proportions.
GOOGLE PLAY: https://play.google.com/music/preview/Ttfpmmyydspn24qcgnqsflm7hke?play=1&u=0
If you've never heard the collective works of Matthew Squires, I highly recommend getting into Visions of America right now, as it is undisputedly among the year's preeminent folk-rock albums to see widespread release on either side of the Atlantic. From "Perfect Eye" to "Silence, Now!," there's no walking away from this tracklist once you've gotten started with it, and while I don't know that it represents any sort of a peak for Squires and his band, I do believe it to be the most credible content he's shared with us to date.
Loren Sperry