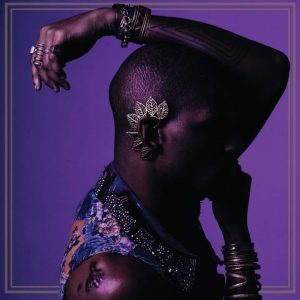 Thelonious Love is an emerging rapper, lyricist, and performer hailing from Houston, Texas. Having initially built an extensive background in theater, Love soon found his calling in music. He joined up with artist collective Jurnt Entertainment upon moving to Austin, developing a reputation for his fire-and-brimstone songwriting approach. Armed with a style regarded as progressive hip hop, Love made his full-length debut, No Other Love Alive, sporting the streetwise, rough-hewn production of collaborator Noah Fendz.
Currently, Love's second album, The Book of Thelonious has demonstrated the efficacy of this collaboration in its featuring four additional talents: Megs Kelli, Bombay The Rapper, Moody Banks, and Midas Well. On the opening "Shadows," I found the implementation of the song's percussion interesting. It is clearly digital and somewhat static on the surface, but when the additional elements are considered, the presentation is given a largely ethereal tone that persists throughout the album. In a thematic sense, the song seems to center on an honest confession of how one's darkness manifests within them, and is outwardly expressed through such faults as impulsiveness, lying, and bouts of crippling hesitation. From there, "Setbacks," and the teamed effort to follow, "Callbacks (featuring Megs Kelli)," continue to play out in succession, where Theo grows stronger from the hurdle of having been taken for granted. The pacing continues similarly for the next two songs, "Wish U Could" and "Respect It," both of which cap the first side in their exhibiting a secure sense of confidence despite ongoing negativity.
By the point of the album's flipside, there's definite growth of awareness in acknowledging the plethoric scale of one's deity complex ("Godlike," and the Bombay The Rapper-led "Overflow"). After it reaches its perceived peak, it is brought to a crushing low by way of the initial struggles manifesting again. However, in the Moody Banks-guested "Anybody Care," it gives an implication of being overcome by a newfound sense of humility, and a community-minded spirit. The subsequent effort in "Life Worth Changin'" takes a deeper look into self-doubt, highlighting various scenarios including making a dishonest living, paranoia, and rejecting help that is close by, but then eventually turning life around for the better. Midas Well lends his harmonious, soulful vocals to this song and the penultimate track, "Can't Conquer Me," both of which center around taking the damage from previous wounds and rechanneling it as healing energy. In a final confession, aptly titled "Glory Be," Love emphasizes the importance of God, whether it be through the vibes that his music emits, or a reason to actively improve his approach to life. Whatever the case, the song is a refreshing change of pace, and a solid means of closing the album.
Overall, The Book of Thelonious proves a strong sophomore album in the widest sense. Bolstered by the textural beats of Noah Fendz, as well as the additional guest spots, the album's fleshed-out, open-diary structure is another of its primary strengths. It conveys multiple aspects of personality through anecdotes of trials, triumphs and flaws, but with a nuanced, multifaceted sincerity that is seldom well-executed in modern rap. Ultimately, the album's full presentation is what resonates – a goal of realizing humility, with friends along the way to help you reach it.