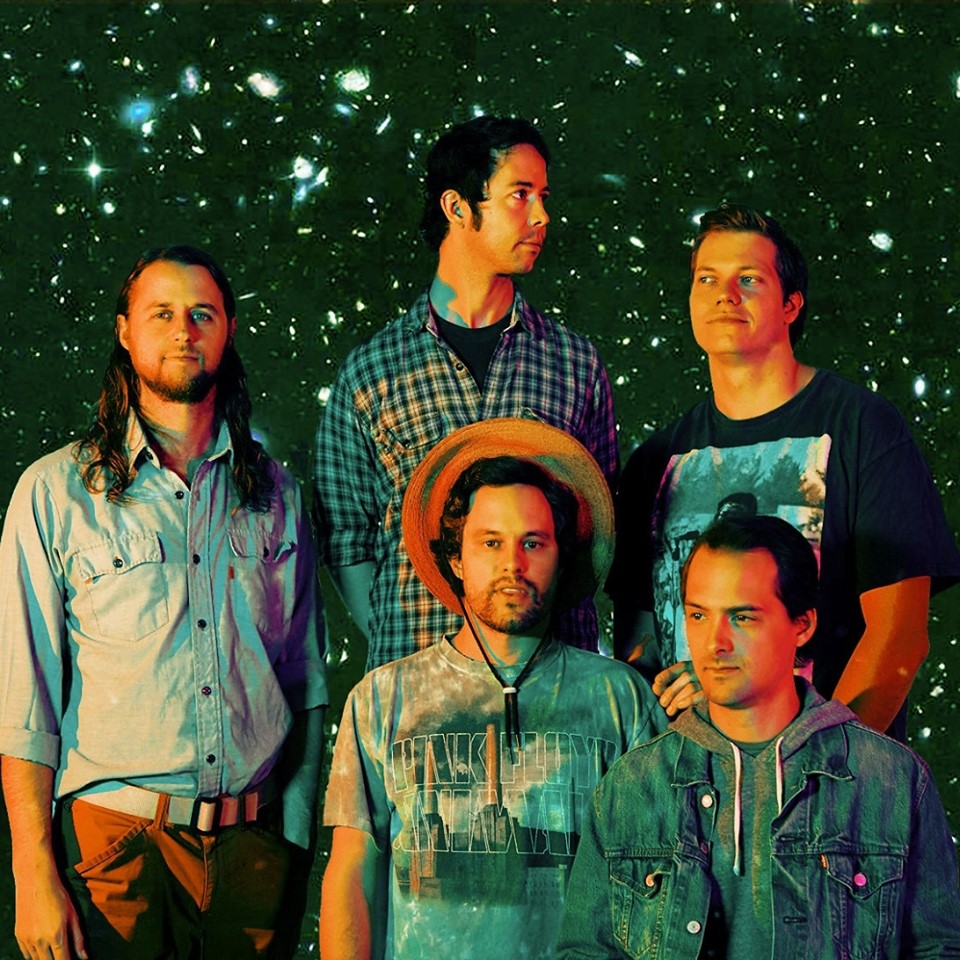 Shards of an effervescent melody are skewed with a dirty electric guitar's stony string play as we enter "Smoke Jumper," one of the eight songs for us to behold on Kazyak's latest album, the brilliant Odyssey. While this song and the others that surround it in the tracklist have all the essential trappings of neo-psychedelic rock, applying such pedestrian terminology to a record as multifaceted and stimulating as Odyssey would seem, to me at least, rather dismissive of the sonic might that it delivers consistently, even after repeat listens. Kazyak explore the depth of their songcraft without holding back in surreal tracks like "Zombie Dream," "Be the Sun" and the supple "Rocket," and ultimately give us something that is best described as a watershed for this eclectic group of beat-makers.
URL: http://kazyak.com/
I really love the texture of the strings in "Rocket" and "Contravertical" in particular. It yields a wonderful contrast with the other components in these songs, such as the vocal track and the bassline, and derives a lot of understated emotion out of the resulting harmonic grit. There's a lot for us to absorb in each of the compositions that Kazyak included on this LP, but despite the grandiosity of Odyssey's most stellar numbers, there's scarcely a moment where the music sounds, or feels, overwhelming in the slightest. Songs like "Discover" and "Paper Bird" are simply too engaging, too well-rounded and refined, for their abrasive attributes to come across as anything other than quintessential elements of the show.
Lyrically speaking, I think that Odyssey is a much more enigmatic effort than their last album, 2018's Reflection, was. Where that record felt a little more communicative and straightforward poetically, this tracklist is more cryptic and tougher to decipher. The presence of emotionality in "Paper Bird" and "Zombie Dream" is impossible to deny, but it's displayed to us in such a multi-interpretive fashion that most anyone can get into these songs and find something, lyrical or musical, to relate to on a deeper level. That takes a skill that some bands will spend a lifetime trying to perfect, and it seems to me that Kazyak already have it down perfectly here. They've come a long way in the last few years, and after a lot of experimentation, they've struck the perfect balance between chic surrealism and brutally forceful space rock riffing.
ALL MUSIC: https://www.allmusic.com/album/odyssey-mw0003299412/releases
Sophisticated and yet organic in every sense, Odyssey is the breakthrough LP that we've been waiting to hear from Kazyak, and it's unquestionably one of my picks for the best new releases of August. From beginning to end in this record, we're asked to throw any preconceived notions of what a rock album should look and sound like to the wind, and in their place Kazyak introduces us to a style of rock n' roll that knows nothing of the creative boundaries that countless groups have self-imposed in an effort to achieve fame and fortune. Making Odyssey wasn't about parking a Rolls Royce in the driveway for this band – it was about exploiting everything and anything that came out of their studio sessions to create as much sonic vitality as possible.
Loren Sperry