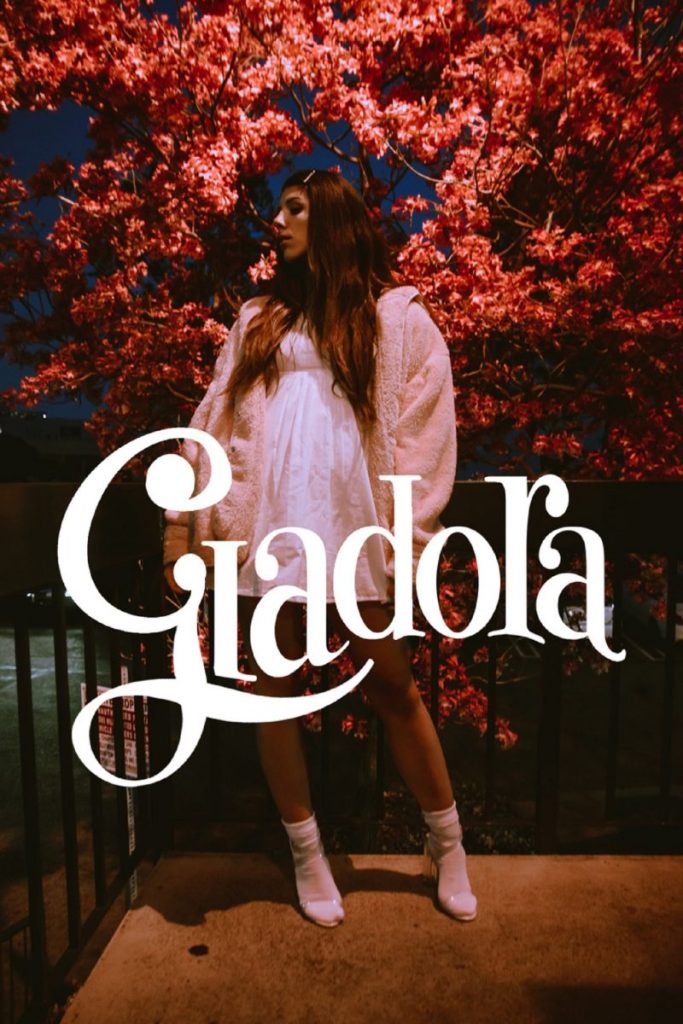 The artful yet open ended beginning to Giadora's debut single "Twisted" gives no hint of what lays in store for listeners and I like that feeling of pending surprise. Many tracks are more identifiable from the first but Giadora benefits from brief mystery. The synthesizer layered intro soon breaks into a steady dance beat with the right amount of percussive snap and full bass line pulse. It is entertaining and invigorating to hear how she integrates her vocals into the relatively straight forward arrangement; this is an undoubted by product of her long apprenticeship with music beginning in her tenth year when she learns acoustic guitar, writing her own songs by age eleven, and playing piano at thirteen.
INSTAGRAM: https://www.instagram.com/giadoraa/
It is often the case that a loved hobby turns into full fledged dreams. Giadora refined her talents from an early age studying how to be a better singer while gaining initial performing experience in a number of Los Angeles live spots. The debut of her first single "Twisted" coincides with a shift in her live performances – future concerts will be more theatrical, emphasizing the on-stage performers connecting with the audience, and an accompanying DJ as well as backing tracks augmenting her voice and acoustic guitar.
It's an indication of her daring. Giadora makes it clear with "Twisted" that she wants to entertain listeners, but she also understands how you slyly upend listener expectations without veering too far afield of what they expect from a dance track. The relentless mid-tempo pulse of the song and its full bodied sound gives Giadora an excellent foundation from which she can sing and she positions her voice working with the arrangement rather than laying vocals over it. The low key surprises peppering this track on among the many reasons why it is such a good opening to Giadora's recording career.
SPOTIFY: https://open.spotify.com/album/7tpLlnV4pBouAerru6x5na
I am a big admirer of the song's lyrics. No one can ever say that her decision to embrace popular sounds means she's writing lowest common denominator tracks. The thorny subject matter of "Twisted" is far removed from the let's have a good time party vibe common to this genre. Appreciating this fact bestows added luster on the tune. The decision juxtaposing the energetic mood of the musical arrangement against the occasional caustic spirit of the lyrics is a crowning achievement for this track.
Aligning herself with Viision, UK based producer and member of the pop and R&B band Five Star, vies with that decision for the honor. Giadora discovered a finely tuned ear and simpatico creative partner in the producer and his effect on "Twisted" cannot be underestimated. The pairing persists over the course of Giadora's forthcoming single releases but, based on what I hear with this single, I hope her work with Viision continues for years to come. Their collaboration has given birth to a memorable musical moment and there's no doubt in my mind they can continue to provide such moments for years to come. "Twisted" is one of the best debut singles I have heard in some time.
Loren Sperry