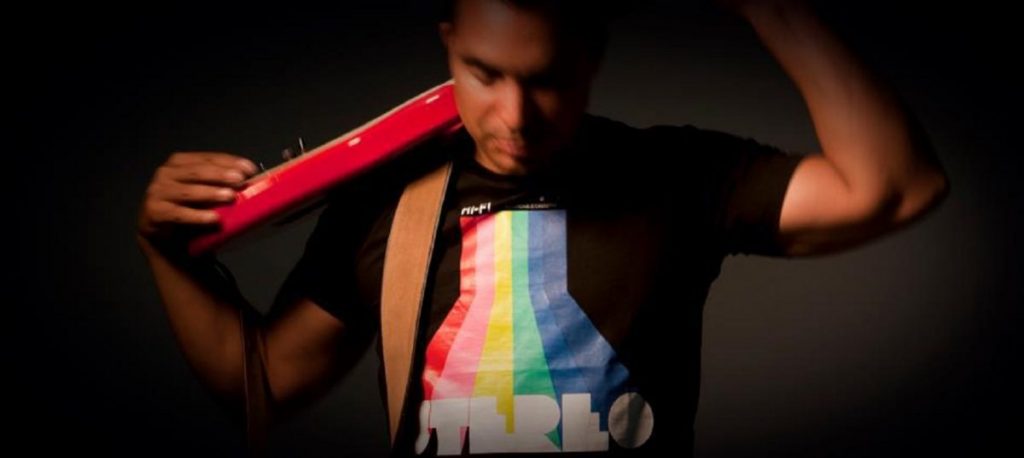 There's a surprising amount jammed into the relatively brief running time of Jacques Gaines' new single "Something Wrong with Me" from the album Volume Won. Some may feel Gaines tries to do too much with this track; after all, the rap portion of the song, however short, does seem to be a bit out of place with the remainder of the song though, judged on its own merits, has obvious quality. Once you consider it however, you can glean a glimpse of his potential reasoning behind inviting David Lamb to offer his hip hop vocal talents to this release. Lamb gives us a more assertive vocal counter to Gaines' melodic richness as a singer and the edginess he brings sharpens the track's ability to cut deep into listener's emotions. There are backing vocals as well that offer much of the same utility – contrasting with Gaines' own voice in a dramatic fashion.
Gaines' vocal phrasing is tied into the arrangement and has a circular quality matching the lyrics. Blame never settles for long in the lyrics and the claustrophobic pressure of assigning it bears in on Gaines' vocal resulting in some notable peaks in his singing. He, nevertheless, never sings in a heavy handed way and avoids outright bile that might upset the balance of the performance. "Something Wrong with Me" comes from a place of heartache and a little bitterness, but the latter quality never really comes across in Gaines' singing.
SPOTIFY: https://open.spotify.com/album/2QHCf22pQWPqTC1QieRJe8
The video for the song has evocative lighting and strong yet understated performances from two female models. Gaines directed and conceptualized the video and his artistry is apparent; much is suggested, but little if anything is explicitly spelled out for listeners. It doesn't have a lot to do with the song lyrics – there are no stagy dramatics depicting feuding former lovers or other too obvious by a half touches smaller talents might have opted for – but stands on its own as an excellent visual interpretation of his songwriting.
There are no instrumental breaks, per se, but this isn't a song about musicians taking virtuoso showcases. Instead, the musical components are laid out to connect with each other and compose a larger context for listeners to enjoy the performance. It has a mid tempo pace and never gets too far ahead of itself, but nonetheless exudes a strong amount of energy that sweeps listeners along towards the track's inevitable conclusion. It is cut to the right length, as well, and never overstays its welcome. "Something Wrong with Me" is a work of obvious thoughtfulness and maturity and has the potential to garner Gaines much deserved attention.
Loren Sperry