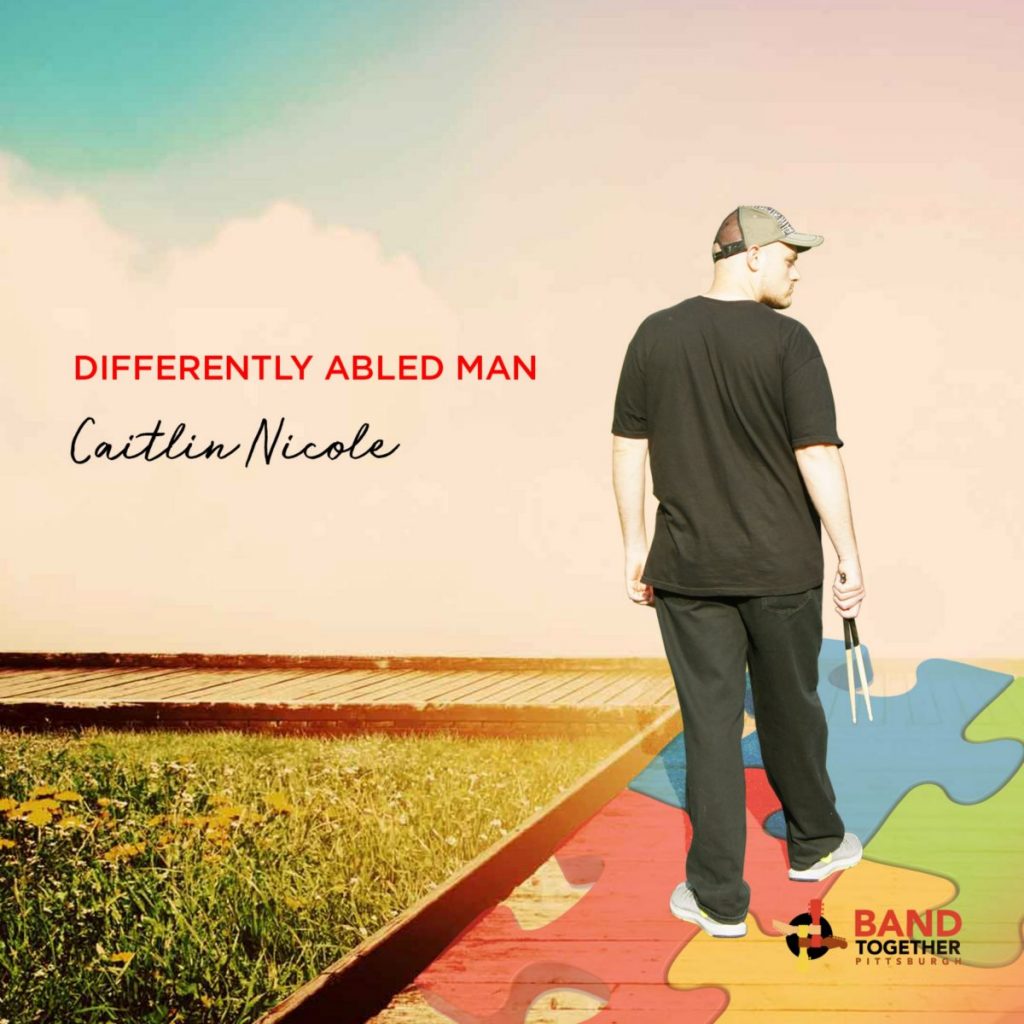 I often say that music can heal the soul and bring a lot of good to many people, so it always makes me smile to listen to songs like Caitlin Nicole's "Differently Abled Man" because they are there to help raise awareness for different great causes and that is something that should always be valued from a human point of view.
This particular project was assembled to raise awareness about autism and Nicole teamed up with several musicians from Pittsburgh's scene, fittingly called Band Together Pittsburgh for what it is a very special and emotional track. "Differently Abled Man" was written by Lisa Satira Brozek, who dedicated it to her son, Christopher, and the experiences that he goes through due to his autism.
While Lisa wrote the song as a small and touching tribute to her son, thanks to musician John Vento's input, it became an international release and had the influence of several quality musicians, such as Caitlin herself.
The song itself has a very emotional and uplifting feel to it, with lyrics that describe the experience of autism and how it feels to live it. The piano line that carries on throughout the song is one of the best parts and Caitlin delivers a very convincing and fitting vocal performance, delivering each line as if she had written them.
It has a very strong classic pop influence and it is done with a very classy feel to it, plus a couple of soft guitar lines that add another dimension to the song. While it is true that there isn't anything particularly groundbreaking or revolutionary about "Differently Abled Man," it has to be said that is actually quite enjoyable and it is done by a group of musicians that are total pros in what they do.
The music business is a very complicated one, but there are times when the right cause meets the right kind of people and that is exactly what happened with this single, which is not only done in great fashion and is quite good, but also raises awareness about a condition that needs to be understood and handle in the best possible way to help our children to have a great life in the best possible manner.