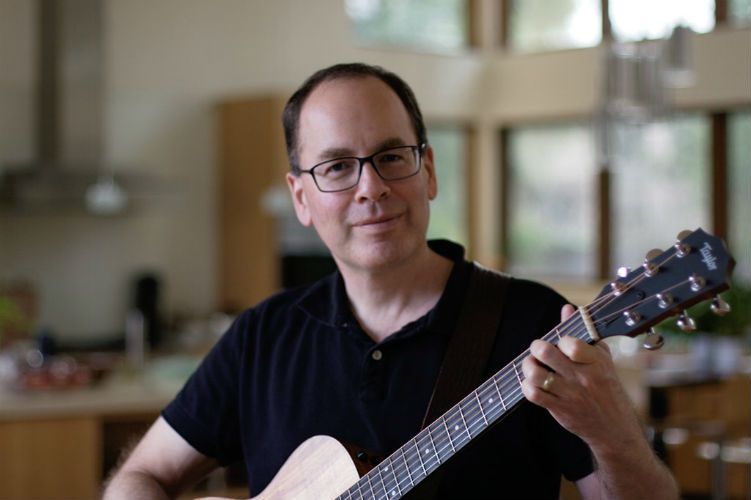 Crepes being prepared on a busy urban street corner. The exchange of smiles and steps on the dancefloor. Noir-inspired shadows that allude to a fleeting romance, the sort of which tends to linger with us long after kisses and cognac come to an end. This is the music video for Y. Dan Rubinstein's brilliant new single, "Farewell, Farewell Adieu," which is out this July 26th and available everywhere that independent music is sold and streamed. "Farewell, Farewell Adieu" is a bold amalgamation of genres and expressive textures that, on paper, have no place being contained within the same composition. That said, Rubinstein applies his trademark experimentalism to this strange fusion of folk, Latin jazz, soul and vintage pop, and emerges from his most recent trip to the recording studio with a much more refined sound than any I've heard from his contemporaries this summer. This is an incredible addition to an already stunning discography, and for longtime fans, a noticeably evolved look for one of the Bay Area's most credible and inventive singer/songwriters active today.
YOU TUBE: https://www.youtube.com/watch?v=cEWIszpRwTc
Both the texture and the tonality of the guitar parts in this song add so much to the lyrical narrative and wholly give the track a much warmer feel than it would have had otherwise. The production quality is immaculate, but there isn't any unneeded excess or pointlessly sparkling polish to come between us and the substance of the music here. I like that while Rubinstein created a really tightly-arranged piece in "Farewell, Farewell Adieu," he manages to make it sound so relaxed and unforced in this recording. There's never an occasion on which it feels like he's playing into stereotypical themes or simply trying to refashion a conventional balladic concept; on the contrary, he actually comes across as rather off the cuff, even improvisational in a couple of key moments. Everything in this song is fluid, and though we're constantly drawn back to the main hook in the chorus, it never sounds like we're listening to something that's inorganic. Rubinstein has built a career on his authenticity, and his continued commitment to the craft is well-demonstrated in this track.
I-HEART RADIO: https://www.iheart.com/artist/y-dan-rubinstein-31098324/songs/farewell-farewell-adieu-74762513/?autoplay=true
I was aware of Y. Dan Rubinstein's status in the San Francisco scene prior to encountering "Farewell, Farwell Adieu," but I'm definitely more interested in his work after hearing this latest studio cut. "Farewell, Farewell Adieu" is a very broadminded composition for any artist, but despite the ambitious nature of its construction, I think that its appeal could extend well beyond experimental music fans and folk enthusiasts alone. There's a lot of influences in play here, and certainly no shortage of intricacies within both the instrumentation and the vocal, but there's still a case to be made that this single is one of the more accessible releases to come out of the underground this summer. Because of its melding of so many different elements, this track has a little something for everyone, and in an age of increasing divisiveness among scenes and their players, saying that a song like this one is hard to come by would be putting it quite mildly.
Loren Sperry