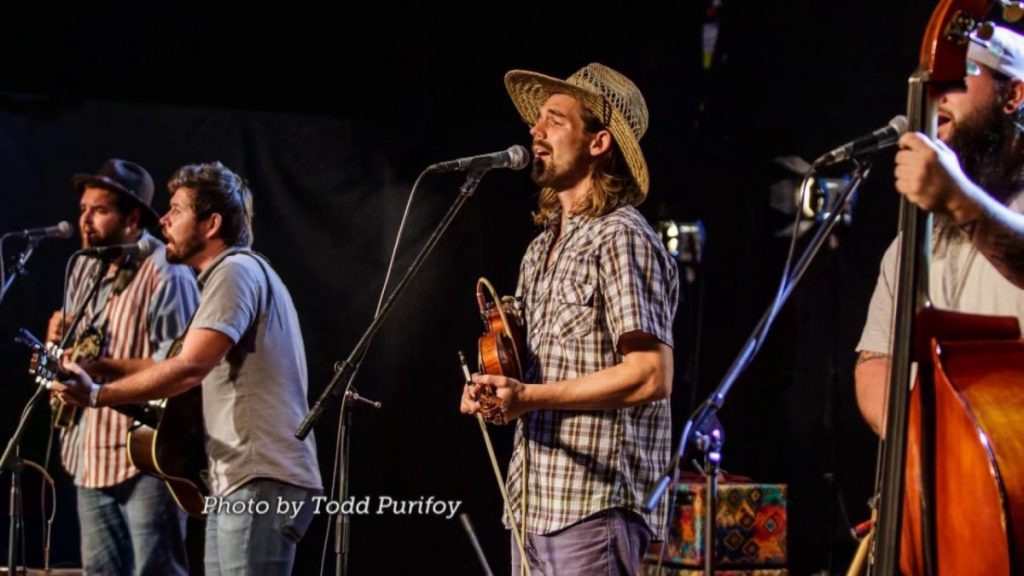 With a gust of feedback-laden country-rock riffage, "Heaven Knows" washes a swanky groove with bittersweet lyricism that only Shane Smith is capable of producing. The song's immensely provocative poeticism is a mainstay of Smith's new album with his band the Saints, Hail Mary, which recently debuted this summer to critical acclaim. From start to finish, this country crooner flanks blue-collar rock n' roll with a homespun variety of folk music and classic Americana in Hail Mary, and though it's not the first time that he's wowed us with his supreme command of the microphone, this just might be the most exceptionally raw and visceral release ever to bear the Shane Smith & the Saints moniker – which, as the band's longtime fans are well aware, is no minor statement to make.
FACEBOOK: https://www.facebook.com/shanesmithmusic/
"Heaven Knows," the title track and that burning solo in "Oklahoma City" are filled with some of the most metallic tones that I've heard this group produce on a studio album, while "Whirlwind," "The End" and "Last Train to Heaven" follow the formula of a more conventional country model. The stylistic gap between the two sets of songs isn't as wide as some would think it is; Hail Mary is rife with creative dualities, and tying everything together is Shane Smith, whose melancholic voice often provides us an emotional clarity amidst all of the overwhelmingly evocative textures cascading from the amplifiers and drums. There's a lot of pain in his performance here, and furthermore, a lot of retrospection, but Smith's drawl never allows for us to fall into the clutches of an inescapable dirge. It's a light in the darkness, a friend on a lonely day, and a reminder that we are never as alone as we think we are in this life when we've got a good song playing on the stereo.
TWITTER: https://twitter.com/shanesmithmusic?lang=en
Blistering guitar solos are scattered throughout the first half of Hail Mary, which is undeniably much more throttling and overdriven than the acoustic-based second half is. The string play is as much of a star as Smith is in the rolling thunder of "Oklahoma City," hard-hitting ascent of "Parliament Smoke" and the self-aware sway of "Little Bird," my favorite song on the record, and the harmonies they yield together are nothing short of spellbinding. The Saints dispatch a vividly atmospheric backdrop for their frontman here, and while they act as supporting players in these tracks, there's never an instance where they sound like hired hands on a solo singer/songwriter's pet project.
Shane Smith & the Saints have come marching into 2019 with a bang in this phenomenal addition to their sterling discography, and if you're in the mood for a countrified croon set to a rip-roar current of multilayered grooves, passionate acoustic breakdowns, breathtaking fiddle interludes and mammoth harmonies literally waiting around every single corner, you would be hard-pressed to find anything as complete and robustly produced as you will in Hail Mary. It's a creative highpoint for this group, and even without considering the caliber of content that they've unleashed in the past, they're raising the bar for a scene, and moreover, a sound that has become synonymous with the American identity in this required new record.
I-TUNES: https://music.apple.com/us/album/hail-mary/1468884727
Bethany Page