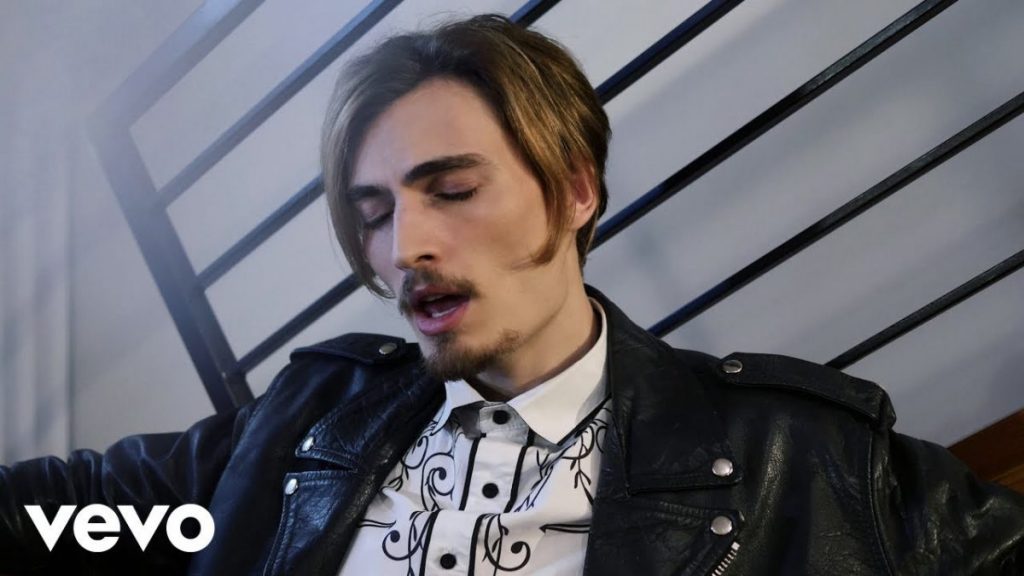 "Chapter 4" is the latest single from Trevor Drury's emerging collection ALICE it's all in your head and joins Drury's list of previous single releases as illustrations of modern pop music's potential. The Arizona native grew up in Southern California and his music, including this song, surges with the sense of possibility we often hear from Cali based artists. It likewise is one step further for Drury from the world of high end modeling he abandoned in favor of a musical education and pursuing his performing ambitions. He has covered a lot of professional ground since first hitting the music scene in 2016 and has logged thousands of geographical miles as well with tours in both the United Kingdom and Japan. His penchant for working with some of the best collaborators the music world can offer, like producer Marc Swersky and arranger Dave Eggar, is another hallmark of his songs. "Chapter 4" represents just that – the opening of another chapter in Drury's steady rise towards global renown.
He plays by his own rules. His singing syncs up well with the bass, and synthesizer fueled introduction and first verse, but he loses nothing even when the drums and secondary keyboard sounds enter near the one minute mark. "Chapter 4" starts off with an unusual feel, pressured and intense, but it soon begins scaling much different heights and takes aim at a larger cross section of listeners rather than focusing on the light disorientation we hear in the song's opening. It packs a remarkable amount of ear candy into a song failing to clear four minutes, but it never feels or sounds cluttered.
OFFICIAL VIDEO: https://www.youtube.com/watch?v=Yh2Tp681G5M
"Chapter 4", instead, amasses theatrical splendor in miniature, a mock symphonic stature that never flirts with pretentiousness. Drury obviously values high end pop music that builds cathedrals of sound for listeners while maintaining a strong vocal capable of competing with the sonic tapestry unfolding around them. Drury is a more than capable singer. Moreover, he fills each of the song's lyrics with presence, the sort of indefinable quality that makes you fix on someone new entering a room, manifested here in singing. I could not turn my ears away.
The production for "Chapter 4" accentuates the song's strengths and has warmth and depth alike. It has a thoughtful mix apportioning each instrument its place without overlap or marginalizing other elements and the sound of the song itself invites you to listen longer rather than abrading you with its poor ear. Drury's work with producer Marc Swersky has paid dividends for this young singer/songwriter from the first and will likely continue to bear fruit for some time to come.
"Chapter 4" is the kind of five star single you can build careers on. Each facet of the track benefits from clear consideration and care and the recording's focus remains where it should be, on Drury, for the song's duration. The arrangement is far from an afterthought and has a nuanced construction that's sure to catch the attention of the hardcore and casual music fan alike. Trevor Drury has produced his most important single yet with "Chapter 4".
Loren Sperry