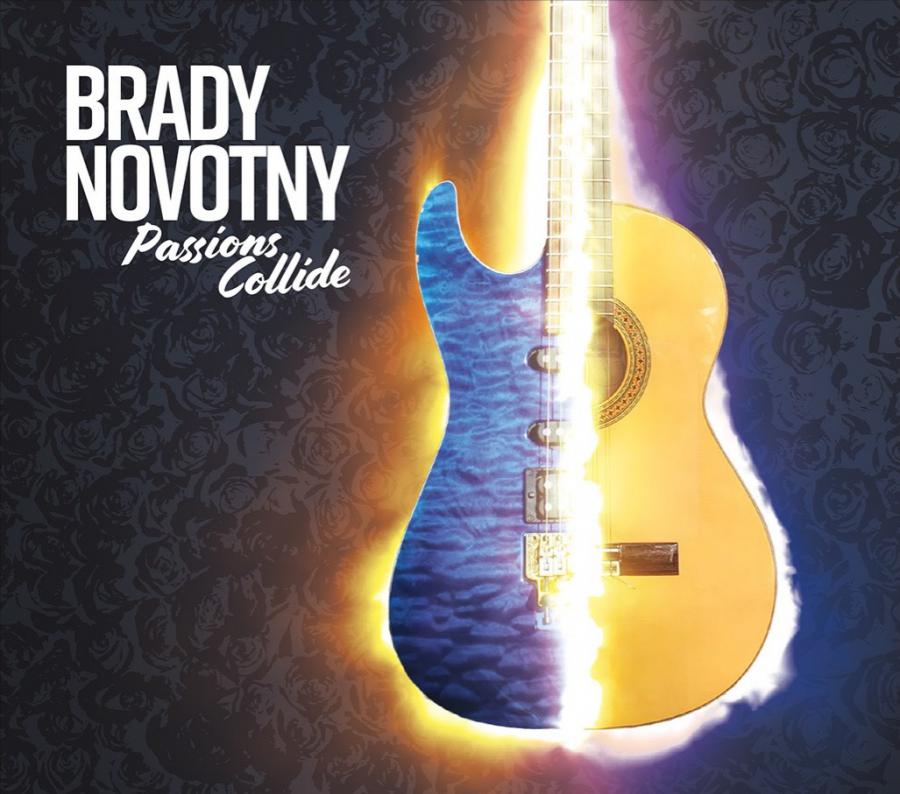 Brady Novotny is one of those cases where you might not be familiar with the musician and think that he's new in the business, but the reality is, that he has been around for quite some time now and has a vast amount of experience playing for multiple different projects as a hired gun.
Now, the Pittsburgh-based guitarist released his first solo album, "Passions Collide," and it has proven to be quite an interesting experience for those that are more familiar with Novotny's career and what he can bring to the table as a songwriter, which is always the main question, as far as solo albums go.
One of the first aspects that is going to hit us from the very moment that we listen to this album, is the fact that it's a very eclectic and fascinating body of work, with the title track combining a lot of distortion with Flamenco influences, thus showing that Novotny is the type of musician that is willing to try everything.
"Ancient Romance" was a very interesting song and it had a lot of feeling, which is something that not every guitar player knows how to transmit. On the other hand, "Cara Bella" shows Novotny's varied musical influences, once again, with a very notorious Spanish flavor to the song, and I have to say that it is executed quite well.
I'm a big fan of guitar players that have a somewhat bluesy feel in their playing style, and our protagonist shows that with "Heart's Fire," where he lets loose his blues roots–Novotny is a musical chameleon and "Passions Collide" is really a grand example of what he's capable of when he has creative freedom.
The guitar solo on "The Journey Home" is quite likely the best of this album. Then you have "A Classical Prelude," which has a lot of folk influences, and it works very well, giving that kind of somewhat medieval feel to it.
Overall, "Passions Collide" is one of the finest albums of this year and a reminder of how talented Brady Novotny is.
-Kevin Tanza