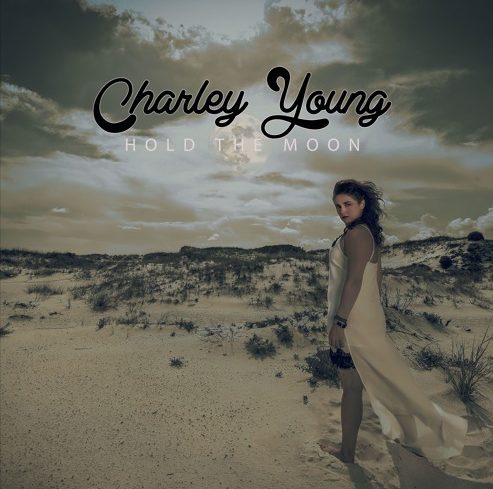 Synthpop singer/songwriter Charley Young is unleashing a stylish summer groove in her new single, "Hold the Moon (Retro Mix)," which is out now and winning over critics and fans. Young has been making exciting indie pop for a few years now, but in "Hold the Moon (Retro Mix)," she explores the depth of her vocal skill set with more of an experimental attitude than she's exhibited  in the past;  the track is a slightly evolved style from what we heard in previous outings, her signature sound remains mostly intact and recognizable to longtime supporters.
The beats in this remix are a lot more defined than they are in the stock version of "Hold the Moon," and while I'm a big fan of the minimalist mixing technique, there's something really special about the physicality that we discover in this single. Young doesn't hold anything back from us on the lyrical front here, and her performance sounds all the more heartfelt and inspired through this meticulously crafted arrangement of the instruments and vocal track. It's an impressive job, and easily one of the more urbane listens that I've come across  this season.
SOUNDCLOUD: https://soundcloud.com/mscharleyyoung/hold-the-moon-charley-young
Instrumentally, "Hold the Moon (Retro Mix)" is quite captivating, and at times even cerebral in tone, but the real star of this show is, undisputedly, Charley Young, whose aching serenade slashes through the thick melodic ribbonry of the synths ever so seamlessly from start to finish in this single. Club fiends will be immediately attracted to the grooves this track dishes , but as far as serious audiophiles are concerned, this electrifying dance ballad is all about its soulful singer.
Charley Young's budding career is on fire right now, and this remix is definitely some of the most mature and well-crafted material that I've heard from her to date. There's a lot to "Hold the Moon (Retro Mix);" from Young's refined style of attack to the very bones of the equalization on the synths in the background. I'm excited to see what she comes up with in the studio next, and after you get a taste of this hot new single, I have a feeling that you're going to share similar feelings.
Loren Sperry